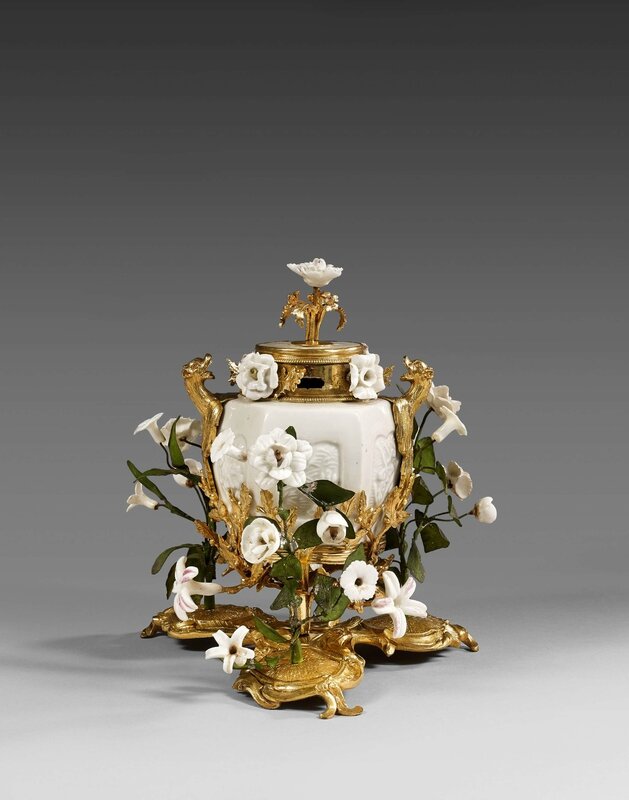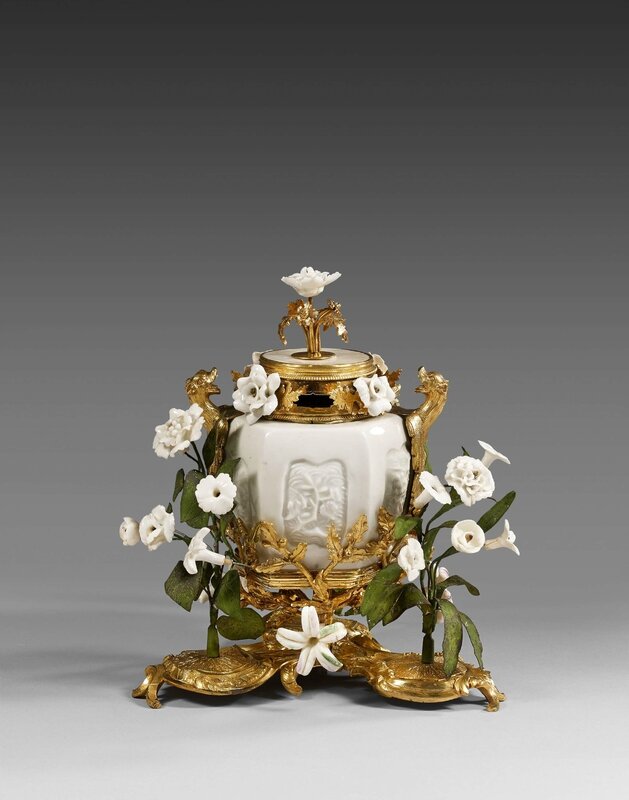 A Louis XV ormolu-mounted Chinese Dehua porcelain pot-pourri vase and cover, Paris, 1750. Christophe de Quénetain (stand 218) - TEFAF 2015 Antiques (13-22 March 2015)
the porcelain : Chinese Kangxi (1662-1722) from Dehua, circa 1670-1700. The flowers : French (Vincennes), circa 1750. The gilt bronze mounts : French, circa 1750. H.21, D.19,5 cm
Provenance: Private Collection, Paris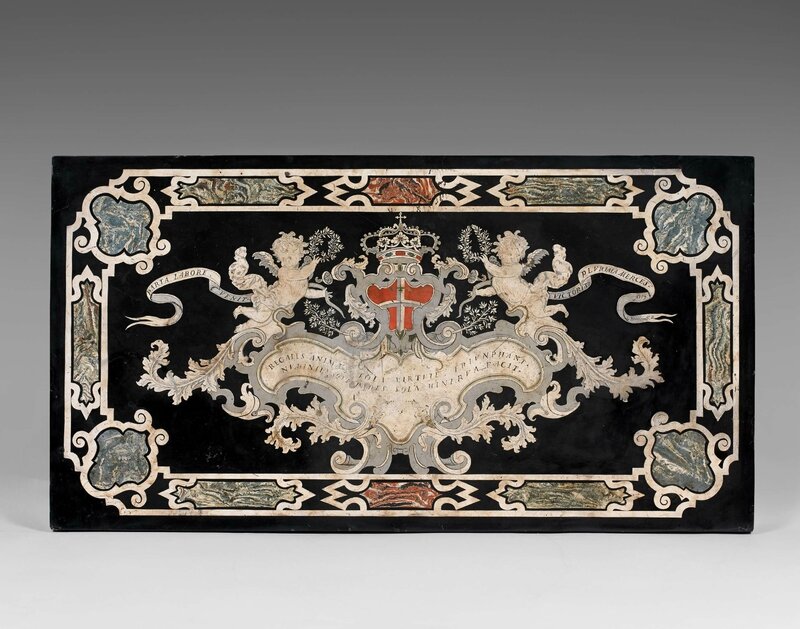 Lorenzo Bononcelli (act. 1678-1709), Royal Torinese panel, Turin, 1709. Christophe de Quénetain (stand 218) - TEFAF 2015 Antiques (13-22 March 2015)
Scagliola, 107 x 61 cm. Signed 'Parta Labore Venit, Vixtoris Plurima Merces, 1709. L. Boniccelli F.'. Bearing the coat of arms of Charles Emmanuel III of Sardinia (1701-1773), Duke of Savoy.
Provenance: Commissioned by Victor Amadeus II of Sardinia (1666–1732), Duke of Savoy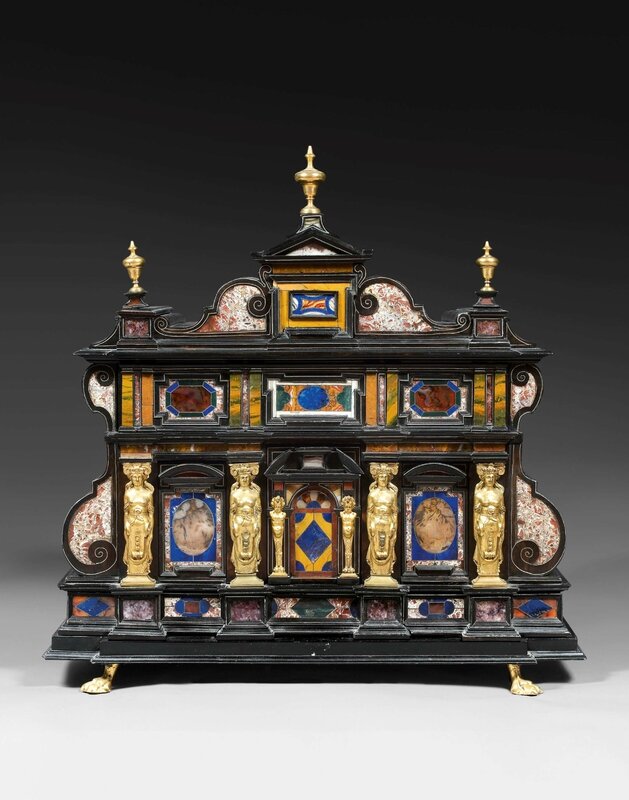 A cabinet, Rome, circa 1600-1625. Christophe de Quénetain (stand 218) - TEFAF 2015 Antiques (13-22 March 2015)
Ebony, lapis-lazuli, breccia corallina, fleur de pêcher, cornaline, agathe, diaspro di Giuliana, gilt bronze; 58 x 56 cm x 25.5 cm
Provenance: Bernheimer Collection, München;
Alain Moatti Collection, Paris;
Private collection, Paris
Director: Christophe de Quénetain
Christophe de Quénetain has always been passionate about classical art research which is identified by his solid university curriculum –Law school, thesis at the EPHE, auditor at the IHEDN and doctorate at the Sorbonne- as well as in his theoretical expertise, the Ecole du Louvre and his practical training, the Ecole Boulle. He soon realized that even though art is an act of creation, it can only live on by selling its masterpieces which naturally led him to become an antiques dealer.
36, rue de Lübeck, 75116 Paris, France. T +33 1 47 27 29 71 - M +33 6 19 02 32 80 - F +33 1 47 27 29 71 - - www.christophedequenetain.com - info@christophedequenetain.com
40 Sloane Court West, London, SW3 4TB, United Kingdom. T +44 20 7730 8765 - M +44 79 8481 5733 - F +44 20 7730 8765 - www.christophedequenetain.com - info@christophedequenetain.com