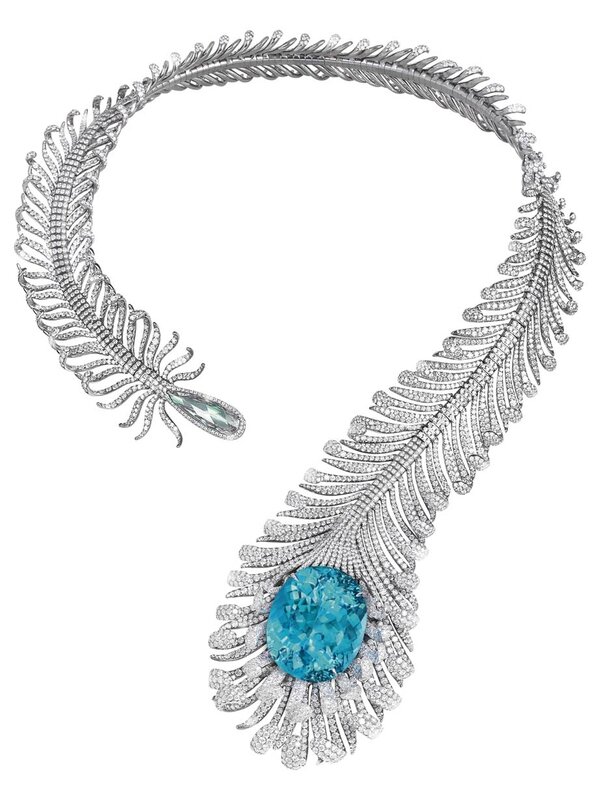 Moussaieff's feather necklace features a natural "no heat" vibrant neon green Paraiba-like tourmaline from Mozambique, mounted in a titanium feather necklace set with 56.35ct of diamonds.
David Morris Mozambique Paraiba Reef ring, set with 17.22ct Paraiba-like tourmalines and diamonds in white gold.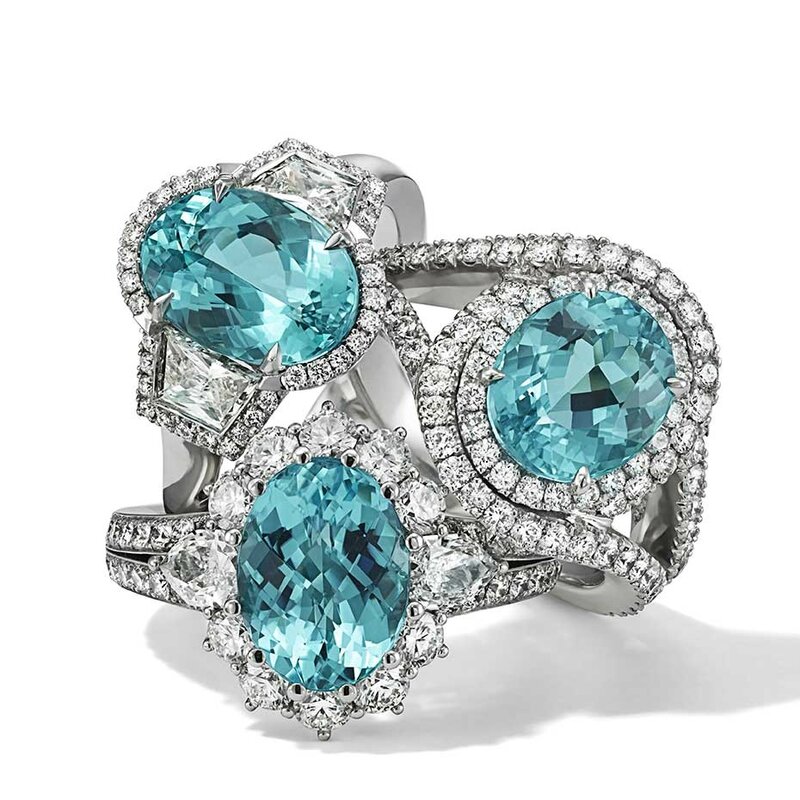 Hans D. Krieger is one of the few high jewellery houses still producing new designs set with impressive Brazilian Paraiba tourmalines.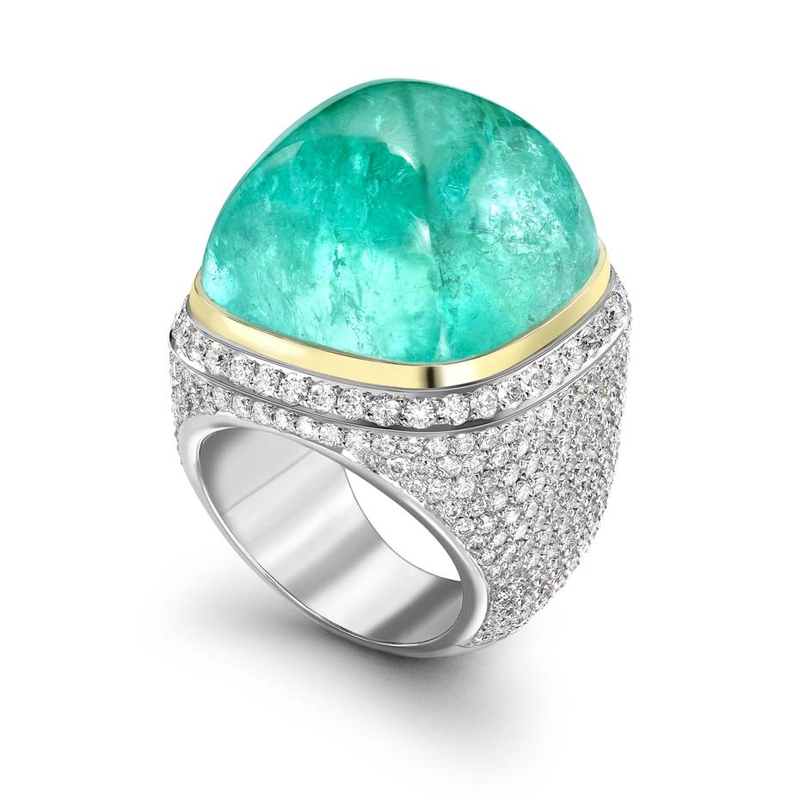 Theo Fennell has created this spectacular 61.94ct African Paraiba-like tourmaline Mozambique Ring. He describes the mesmerising coloured gemstone as "Hollywood swimming pool blue".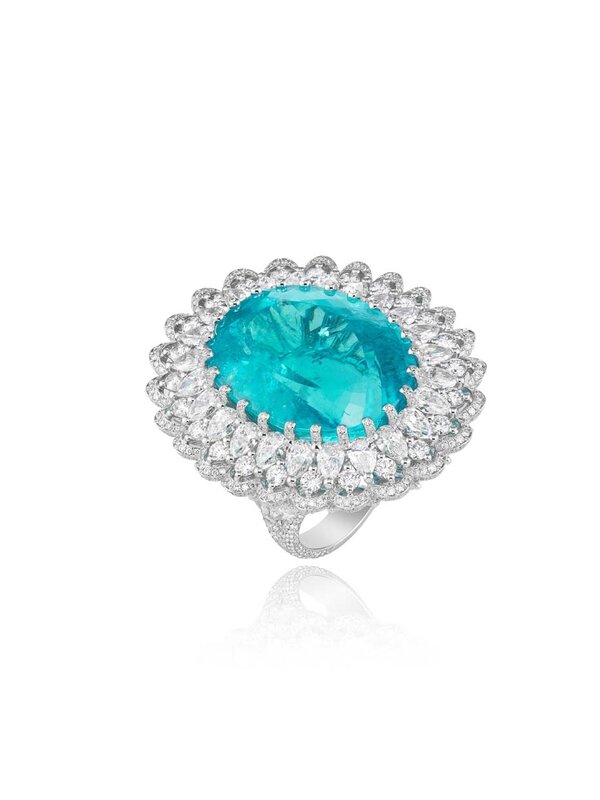 Chopard has taken advantage of the new source of Paraiba-like tourmalines from Africa to create an enormous 41.57ct oval-shaped tourmaline ring, with the lagoon-like precious stone encircled by a reef of pear-shaped and round diamonds.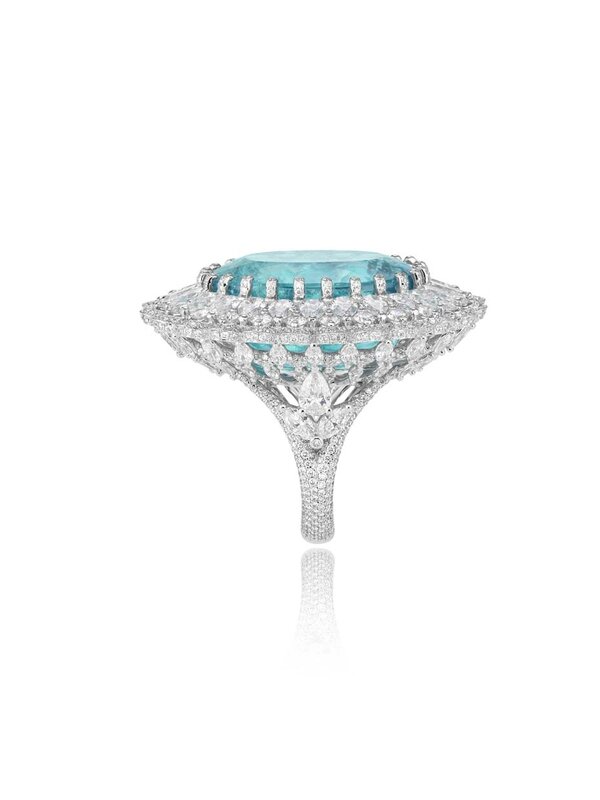 A side view of the magnificent Chopard Paraiba-like tourmaline ring, launched during Paris Couture Week.
Chaumet also turned to Africa for its latest Lumières d'Eau high jewellery collection, which sets droplets of electric-blue, Paraiba-like tourmalines off against splashes of diamonds and a large, square-cut aquamarine.
Chaumet African Paraiba-like tourmaline ring from the Lumières d'Eau high jewellery collection.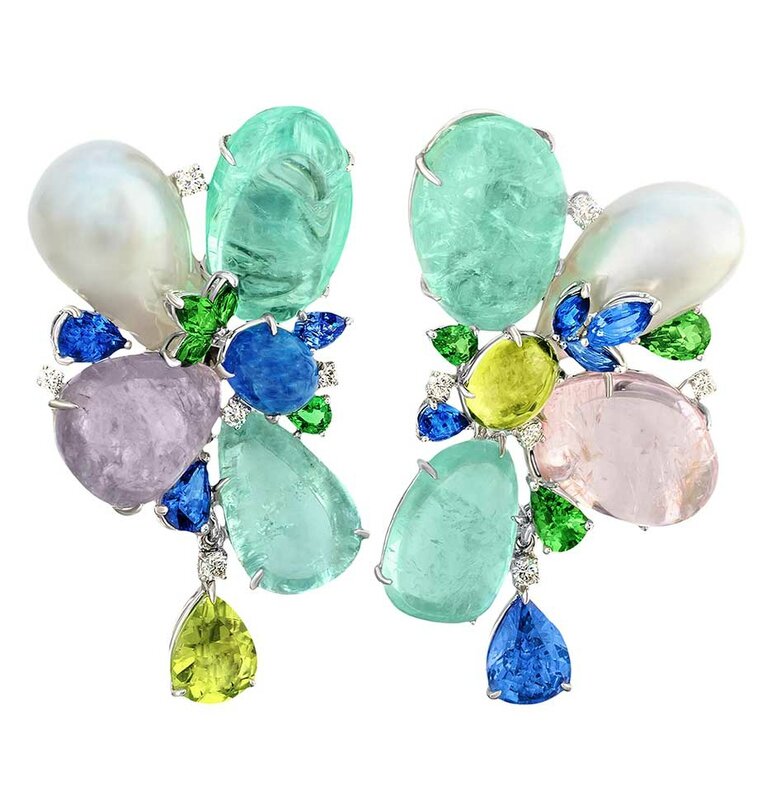 Margot McKinney high jewellery earrings set with African Paraiba-like tourmalines totalling 62.65ct, sapphires, tsavorite garnets, diamonds and South Sea pearls.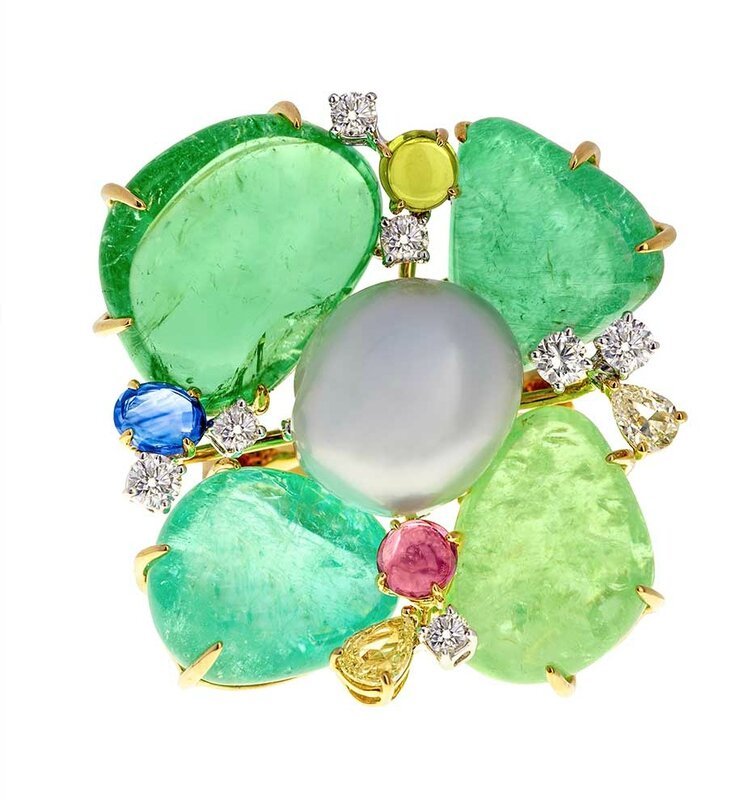 Margot McKinney high jewellery ring set with 37.35ct African Paraiba-like tourmalines, a South Sea pearl, diamonds and sapphires.