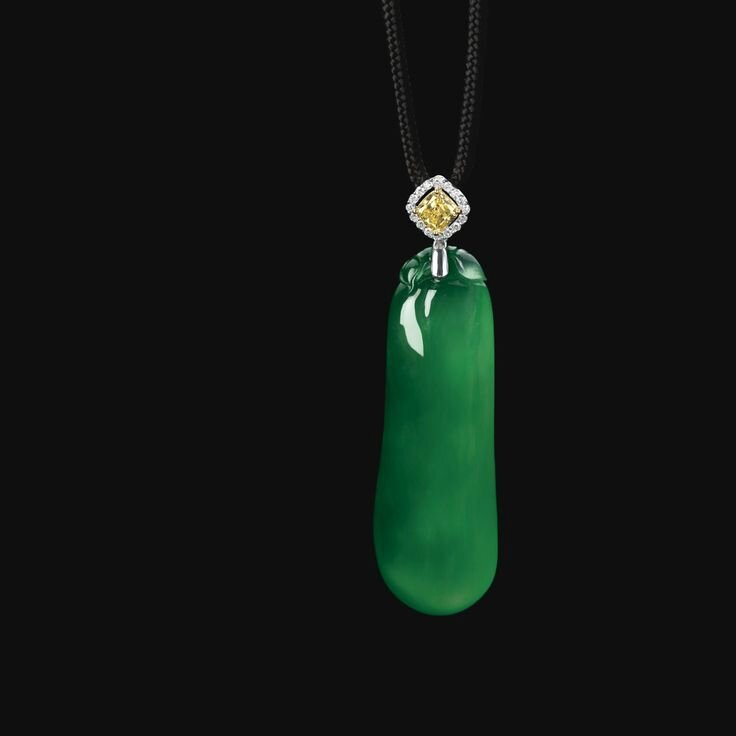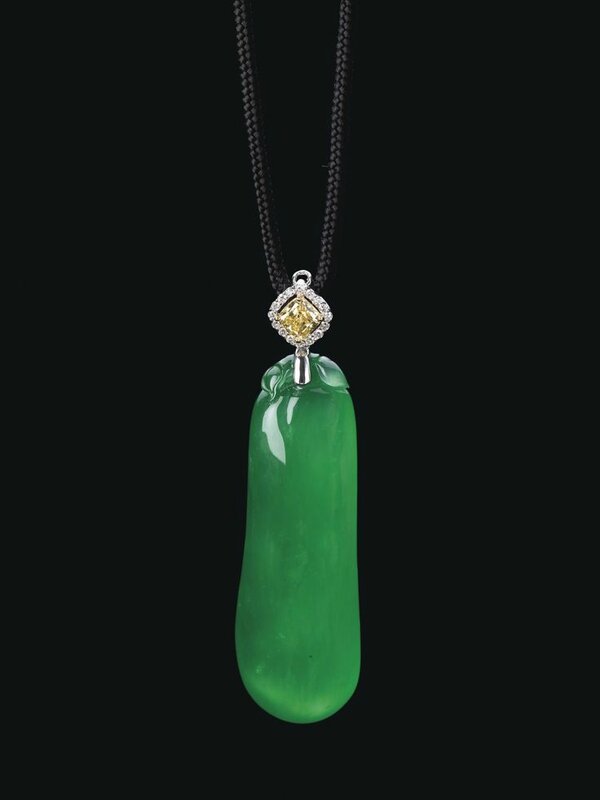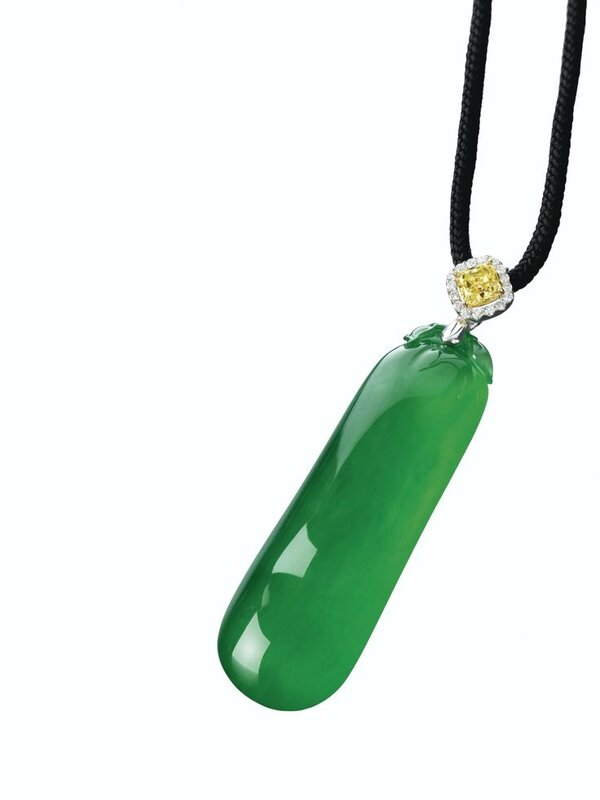 Jadeite 'Eggplant', Yellow Diamond and Diamond Pendant. Estimate 7,500,000 — 8,500,000 HKD. Photo Sotheby's
The jadeite of emerald green colour and fine translucency, carved as an eggplant, to a surmount set with a square-shaped yellow diamond, embellished by circular-cut diamonds, mounted in 18 karat white and yellow gold, accompanied by a black cord. 'Eggplant' approximately 48.72 x 16.76 x 10.66mm.
Accompanied by Hong Kong Jade & Stone Laboratory certificate numbered KJ 88635, dated 24 December 2014, stating that the jadeite is natural, known in the trade as "A Jade".
Jadeite of Supreme Translucency

Carved as an eggplant that symbolizes longevity and bliss, the most outstanding quality one can immediately observe from this jadeite is its exceptional translucency, also known as 'water content'. Gemmologists believe that translucency in jadeite could be related to its texture, and this depends on how dense the clusters of interlocking microscopic crystals are. Simply put, the denser the crystals, the higher its translucency. However, such crystals also absorb light so the jadeite becomes less translucent with increasing thickness. For this jadeite 'eggplant' to attain the impressive thickness of over 10mm and still display such translucency demands more than a miracle in Nature, excellent craftsmanship in cutting and polishing is also a major determining factor. This pendant also possesses a vibrant emerald green colour that is evenly distributed, combined with rare glow of soft brilliance and auspicious meanings, its appeal will certainly captivate the eye of a jadeite connoisseur.
Sotheby's. Magnificent Jewels & Jadeite Hong Kong, 06 Apr 2015, 01:00 PM