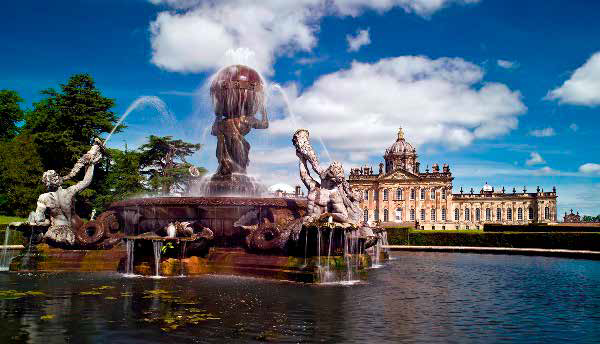 Castle Howard © Mike Kipling
HONG KONG.- This spring, and at a moment when international interest in Old Masters Paintings is at an all-time high,Sotheby's will bring to Hong Kong a group of exceptional works, a number of which recently adorned the walls of one of England's greatest country houses: Castle Howard, also known under the Mandarin name of "Peng Lai Qiong" (Magnificent Fairyland Palace in English).
The backdrop to Taiwanese pop star Jay Chou's recent wedding, and to the famous TV drama and Hollywood film Brideshead Revisited, Castle Howard is not only the finest Baroque building in England, it is also home to one of England's greatest privately owned collections.
Masterpieces from this legendary collection will be offered in Sotheby's Old Masters and Treasures Sales in London on 8 July 2015. Among the highlights to be showcased in Hong Kong from 2 to 6 April are a magnificent view of Venice by Bernardo Bellotto, one of the 18th century's most talented view painters; a powerful portrait of one Britain's most famous monarchs, King Henry VIII; and a striking depiction of a young boy by Dutch artist Ferdinand Bol. All of these works were commissioned or bought by the Howard family over the course of 300 years.
Selected Works from the Collections of Castle Howard
Bernardo Bellotto (1722 – 1780), Venice, A View of The Grand Canal Looking South From The Palazzo Foscari and Palazzo Moro-Lin Towards The Church of Santa Maria Della Carità, With Numerous Gondolas and Barges. Oil on canvas, 59.7 x 89.5 cm. Estimate: £2.5 – 3.5 million* / HK$28.8 – 40.3 million. Photo: Sotheby's.
One of the most critical eras in European cultural history was that of the 'Grand Tour'. While the Grand Tour was undertaken almost de rigueur by 18th-century young men of social standing, for the 3rd and 4th Earls of Carlisle it was an experience that was ultimately to place them among the most important art patrons of their times. Sotheby's Old Masters sale will include one of the great Venetian views acquired by the 4th Earl on his famous second Grand Tour in Italy in 1738-39. One of no fewer than 15 works commissioned or bought by the Earl from Bernardo Bellotto (1722 – 1780), Venice, A View of The Grand Canal Looking South From The Palazzo Foscari ranks, together with its companion paintings, among the earliest and most important examples of works by Bellotto purchased by a British patron. Painted when Bellotto was just 16 years old, at a time when he was working in the studio of his uncle Canaletto, this exceptional work bears witness to his remarkable precocity. It also constitutes a major contribution in our knowledge of the painter's early career, showing that even while still in his teens Canaletto's nephew had begun to develop his own distinctive approach to the vedutista's art.
Circle Of - Studio Of Hans Holbein The Younger (1725 – 1815), Portrait of Henry VIII. Dated 1542. Oil on panel. Estimate: £800,000 – 1,200,000 / HK$9.2 – 13.8 million. Photo: Sotheby's.
This powerful portrait of one of England's most famous monarchs was painted in 1542 in the studio of Hans Holbein, one of the greatest Western portraitists of the 16th century. Driven by a love of women and the desire for a male heir, King Henry VIII is renowned for having had no fewer than six wives. The work is dated 1542, the year when the King's fifth wife, Catherine Howard, niece of the Duke of Northumberland, the ancestor of the Earls of Carlisle, was beheaded on the grounds of alleged adultery.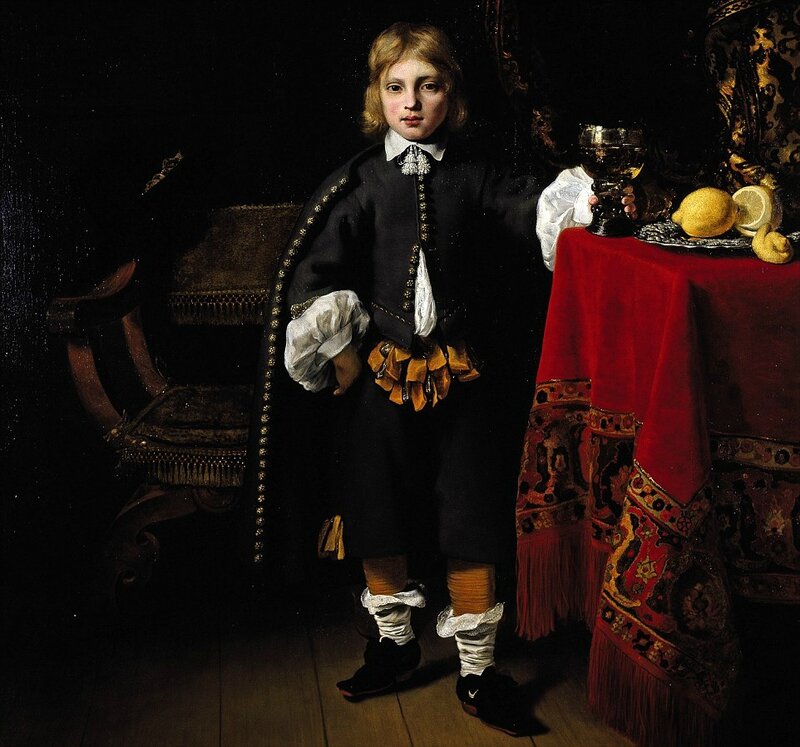 Ferdinand Bol (Dordrecht 1616 – 1680 Amsterdam ), Portrait of a Boy. Painted in 1652. Oil on canvas, 170 x 150 cm. Estimate: £2 – 3 million / HK$23 – 34.5 million. Photo: Sotheby's.
Unlike his father, who was best known as a collector of Italian antiquities and paintings, Frederick Howard, 5th Earl of Carlisle (1748 – 1825) collected more broadly, embracing contemporary British pictures, as well as Dutch and Italian Old Masters. His acquisitions transformed the collection at Castle Howard into one of the most significant in Britain. A fine example of 17th century Dutch painting is to be found in Ferdinand Bol's Portrait of a Boy. Bought from the Fagel family in 1801, this impressive work is surely the finest portrait by the artist, one of Rembrandt's favourite and most talented pupils. It is without any doubt Bol's most original work, in which he finally steps out of the shadow cast by his teacher to establish his own independent style.