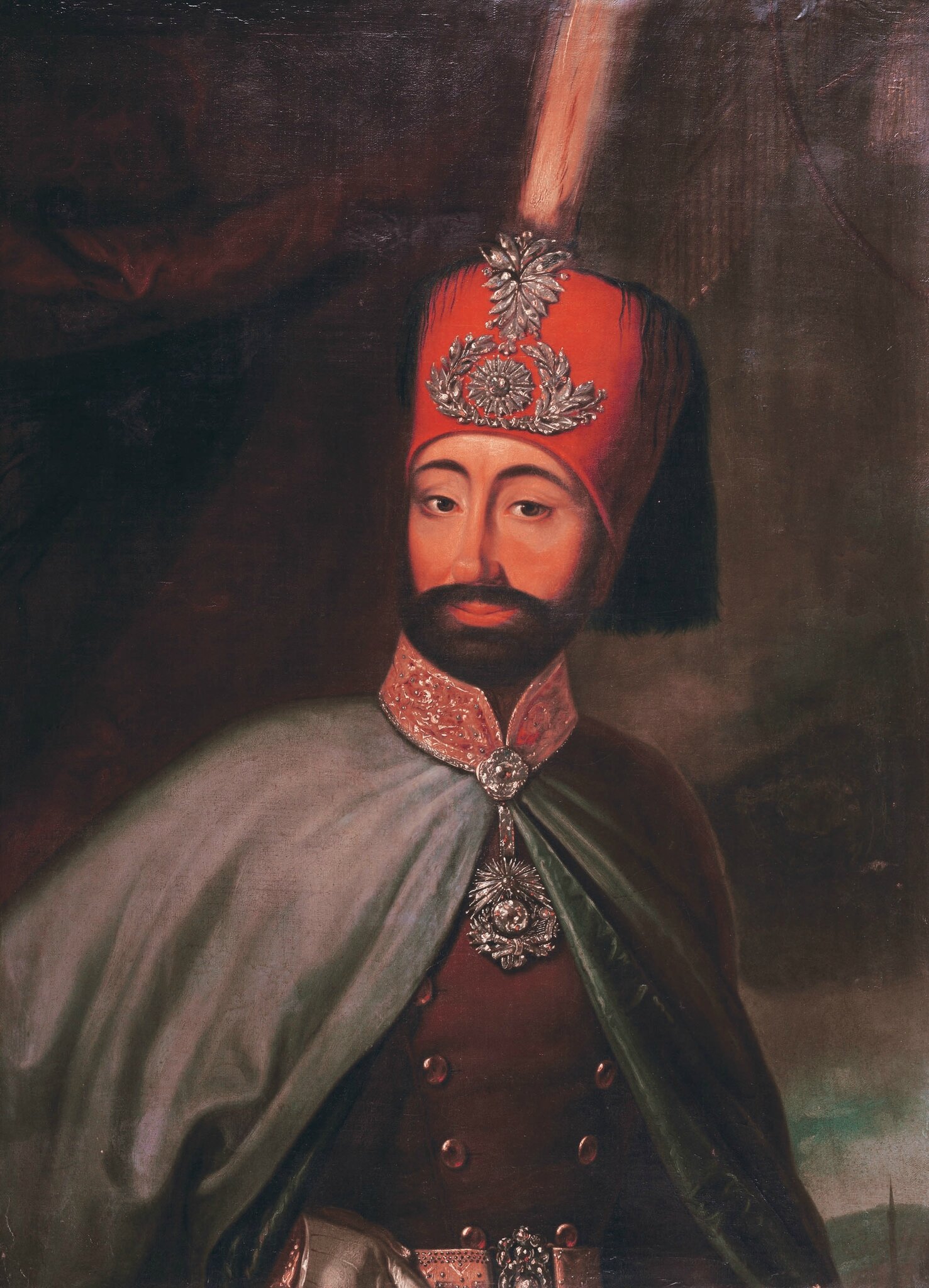 P. Peculir, Sultan Mehmet II Mahmud (1808-1839). Oil on canvas. Signed. Dated 1867. 97x70 cm. Starting price € 55.125. Photo courtesy ANTIK A.S.
ISTANBUL.- On 12 April 2015 in Istanbul, the leading auction house of Turkey, ANTİK A.S. will present The Turkish Paintings and Ottoman Art Sale featuring a selection of works with Istanbul subjects by leading Turkish painters, including Sami Yetik, Halil Paşa, Nazmi Ziya. and Hikmet Onat.
Antik A.S. continues to have record breaking results. In March sale, modern Turkish artist Bedri Rahmi Eyüboğlu had an auction record for the artist; Eyüboğlu's monumental "İstanbul" painting sold for 750,000 USD including premium and taxes. Antik A.S. now, announces the 286th auction of Classical and Ottoman Art sale in Istanbul which will take place on Sunday 12 April 2015. The sale will bring together and offer an important selection of works of art from the Turkish Artists including impressive works of Sami Yetik, Halil Paşa, Nazmi Ziya, Hikmet Onat, Şevket Dağ. Ottoman Silverware and glass works are also some of the items that will be offered at the sale.
One of the highlights being offered in the sale is a spectacular war scene by Sami Yetik, one of the most important Turkish artists, the painting will have a 230,000 USD starting price. The other highlights of the sale; Nazmi Ziya's "Fatih Mosque" Hikmet Onat's "Istanbul" scenes, Halil Paşa's "Still Life". Leonardo De Mango's "ALBUM" including his 196 water-colours and drawings will also be in the sale on 12th of April. Turgay Artam, auctioneer of the sale, says "The top lot Sami Yetik's monumental canvas from the artist's most popular war scenes is in a perfect condition and a museum quality work" Artam also invites all those who appreciate quality art to view the display before the sale.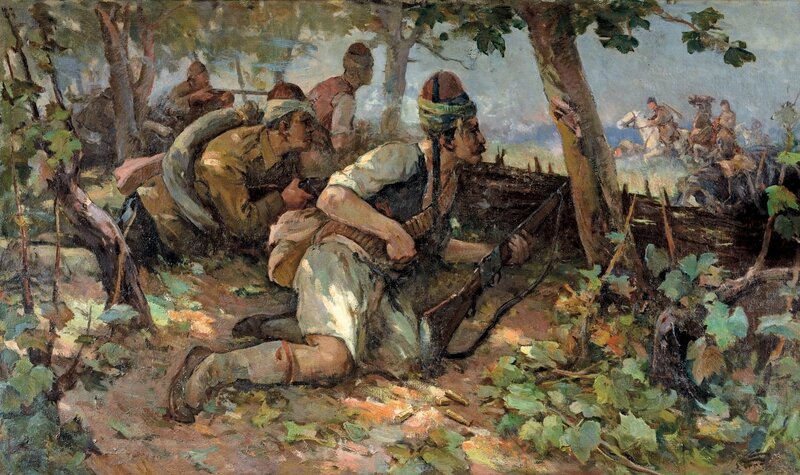 Sami Yetik (1878-1945), "Milli Mücadele". Oil on canvas. Signed. Hijri dated 1336/1917, 106x175 cm. Starting price € 185.000. Photo courtesy ANTIK A.S.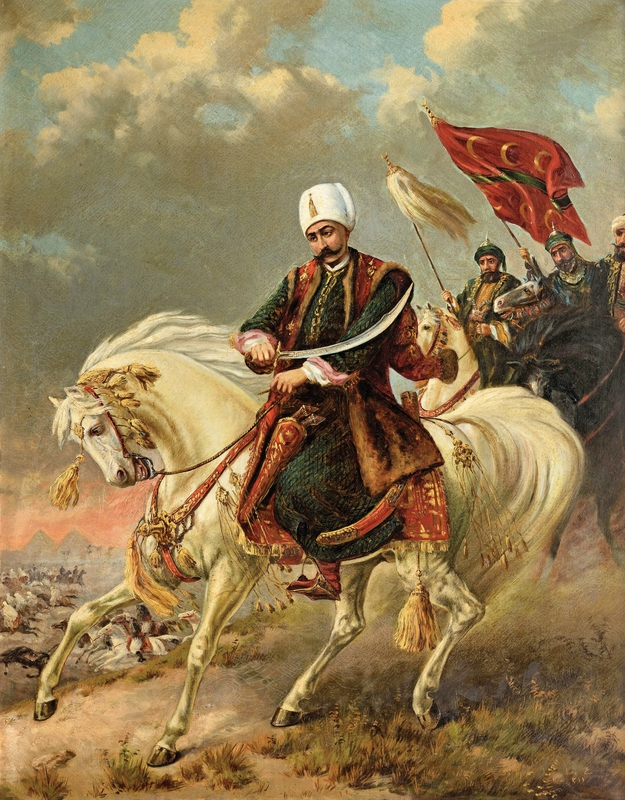 Ali Rıza, "Yavuz Sultan Selim". Oil on canvas, signed Old Turkish, 1311/1893 dated, 90x73 cm. Starting price € 55.125. Photo courtesy ANTIK A.S.
Important part of the auction will cover exceptional works of Turkish calligraphy. Calligraphists like Hasan Rıza an Kazasker Mustafa İzzet's works will be on the 12th of April sale.
Hasan Rıza Efendi (1849-1920), SÜLÜS NESİH AŞERE-İ MUCİZAT, Hijri 1303/1885 dated. Starting price € 35.700. Photo courtesy ANTIK A.S.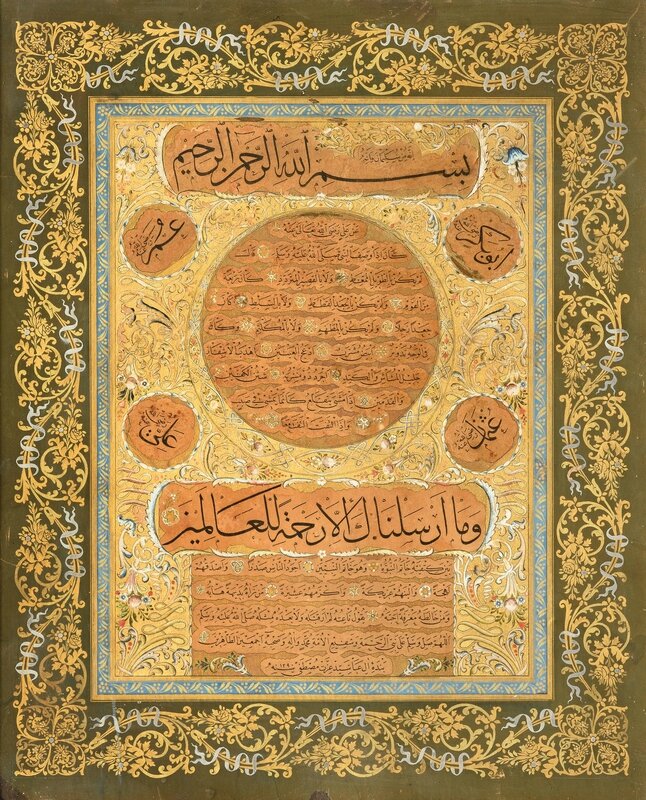 Kazasker Mustafa İzzet (1801-1876), HİLYE-İ ŞERİFE, Hijri dated 1290/1873. Colophon to Kazasker Mustafa Izzet (1801-1876), 77x47 cm. Starting price € 71.400. Photo courtesy ANTIK A.S.
Chairman of the board, Turgay Artam is organizing the auction which will be held at the Shangri-La Bosphorus. Founded in 1981 by Nurcan Artam and Turgay Artam, Antik A.Ş. was the first fully professional auction house established in Turkey. Antik A.S. organized Turkey's first Antiques Fair in 1986 and conducted great sales during the last 30 years and today remains as the leader Auction House in Turkish Art Market.
A special catalogue including De Mango's "album" has been prepared for the collection. Ottoman arts and 19th century European Art will be on displayed at the Antik A.S. main building, Istanbul.
The works can be viewed until the 12th of April 2015 at Antik A.Ş. A catalogue may be requested or you can visit the website www.antikas.com to view an online catalogue.