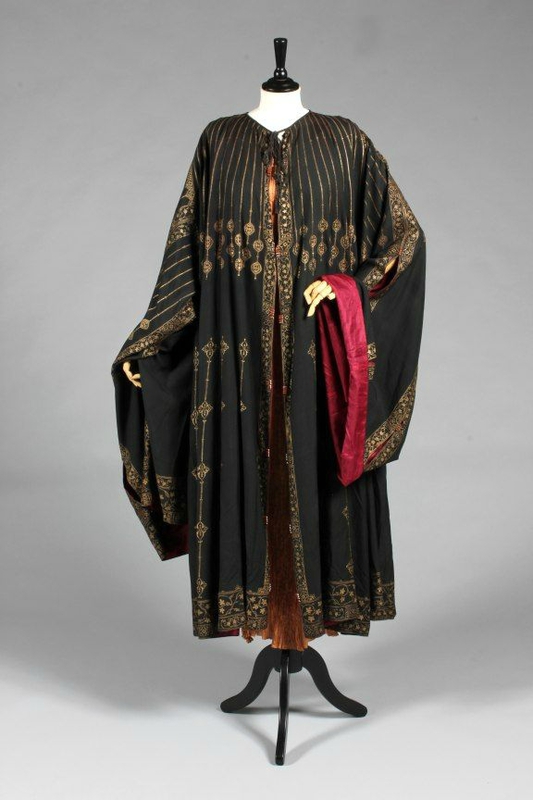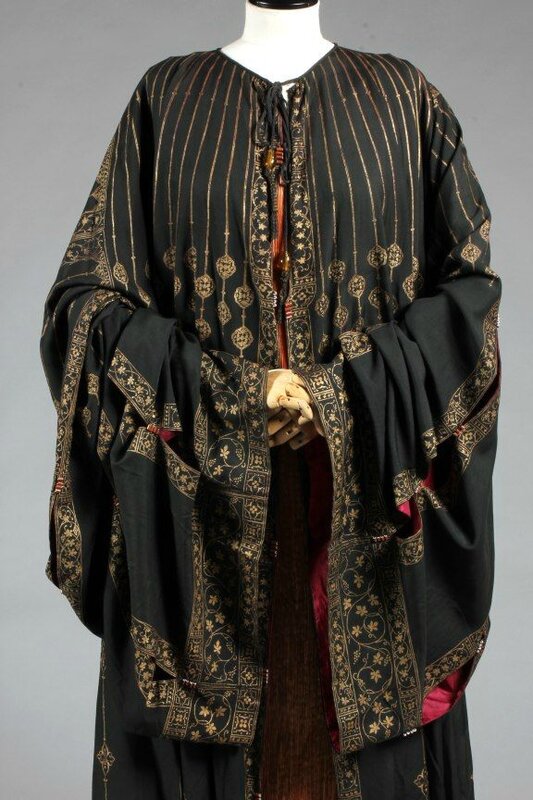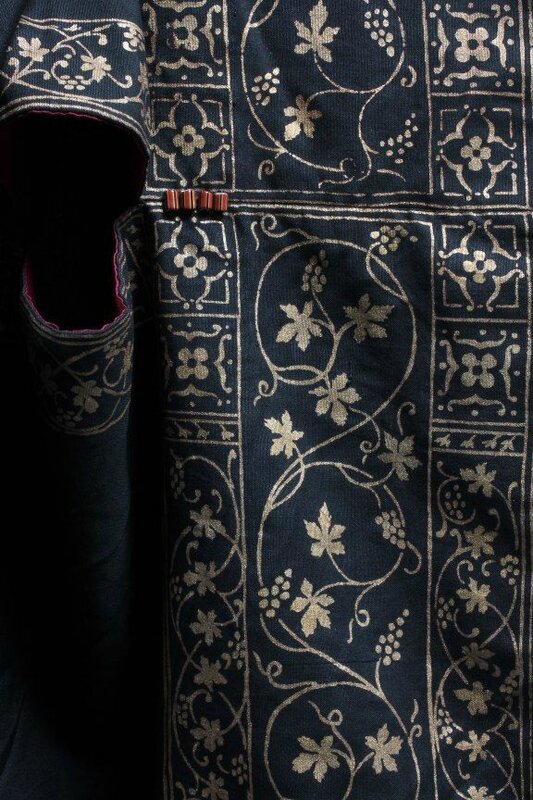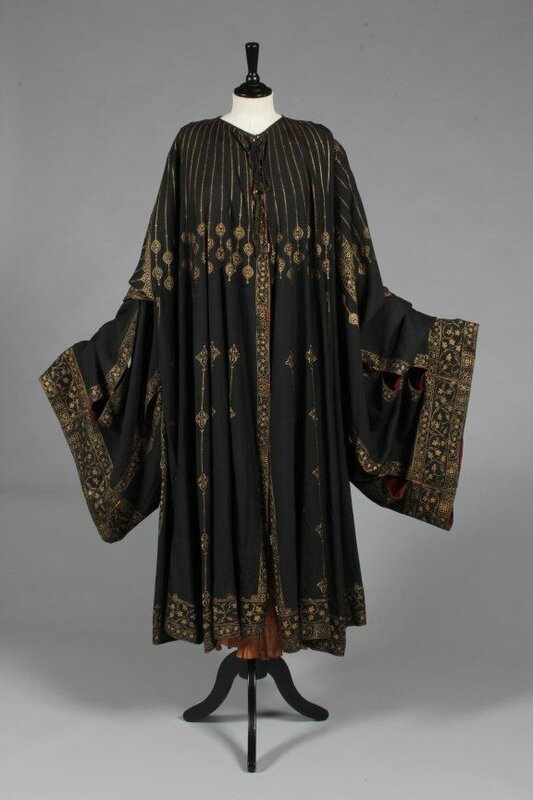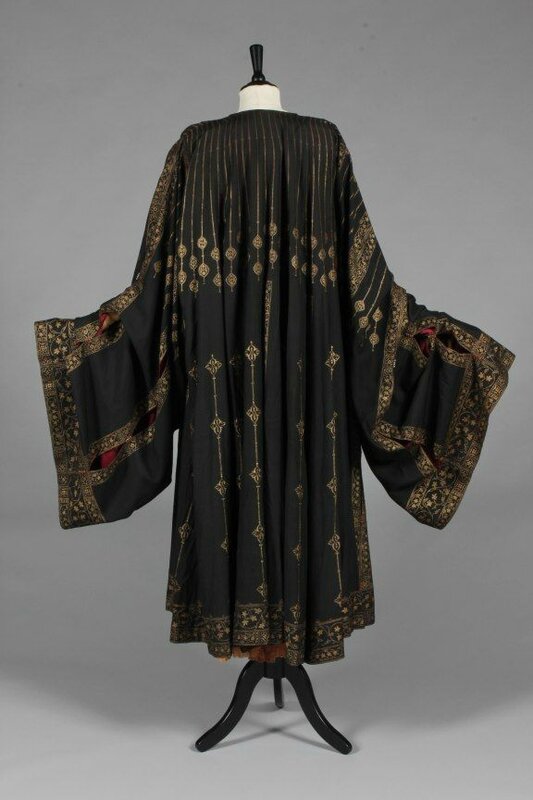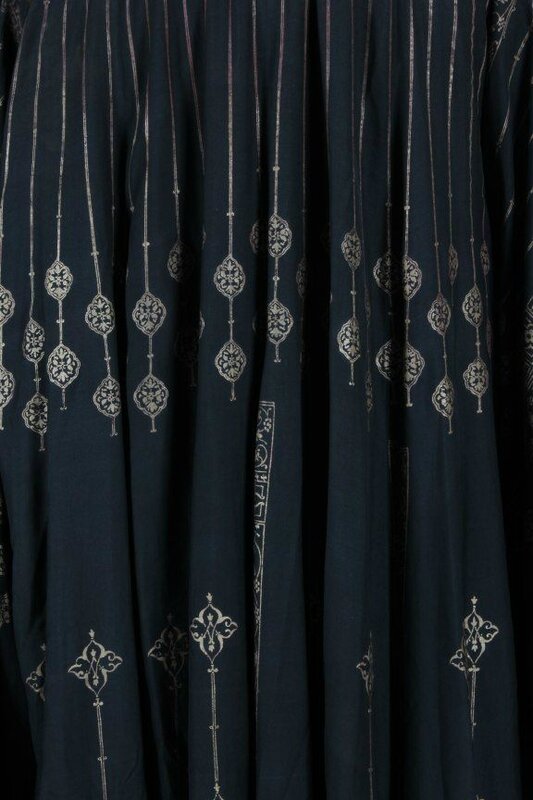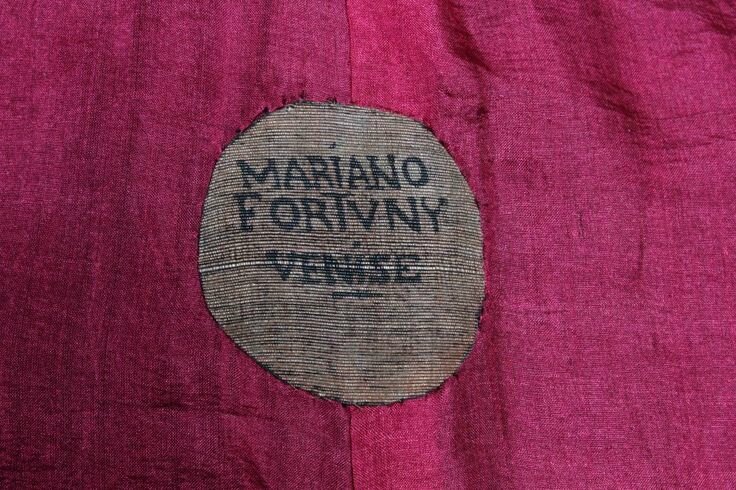 A fine and rare Mariano Fortuny stencilled orientalist black silk evening coat, circa 1910-20. Photo courtesy Kerry Taylor Auctions.
with circular label applied to the wine silk lining, stencilled in gold with delicate foliate traceries with vines and grapes, the wide panelled sleeves and skirts linked by striped glass Murano beads, tie cords to neck - £7500
Literature: 'Fortuny' by Guillermo de Osma, p.213 for a photograph of a similar robe in the Tina Chow collection, fig 12; also a black and white photograph c.1920 of a figure wearing a similar robe, fig 11; the same photograph is also reproduced in 'Fortuny' by Deschodt & Poli p.92.
Exhibition catalogue 'Mariano Fortuny' 19 April 1980, Musee Historique des Tissus de Lyon, 1980, photo 54 for a similar garment.
Exhibition catalogue: 'Fortuny' Fashion Institute of Technology, New York, April 1981, p.18 for a similar robe described as an 'Off white Djellabah'.
Kerry Taylor Auctions, 4th december 2012