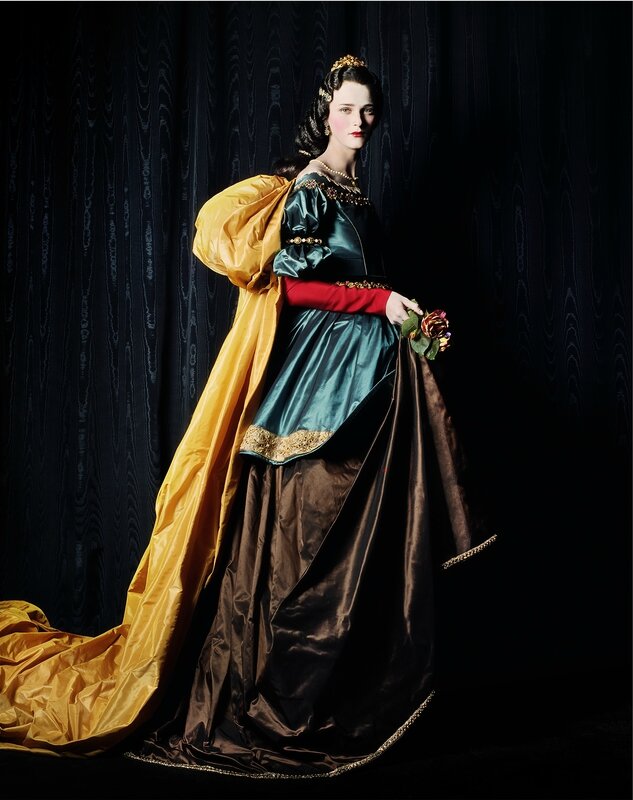 Michael Thompson, Carmen as Zurbarán´s Santa Isabel, 2000.
MADRID - Opening on 30 June, the Museo Thyssen-Bornemisza is presenting the exhibition on photography Vogue like a painting. It features around seventy images inspired by paintings, selected from the archives of the magazine Vogue and taken by some of the leading names in photography of the past three decades.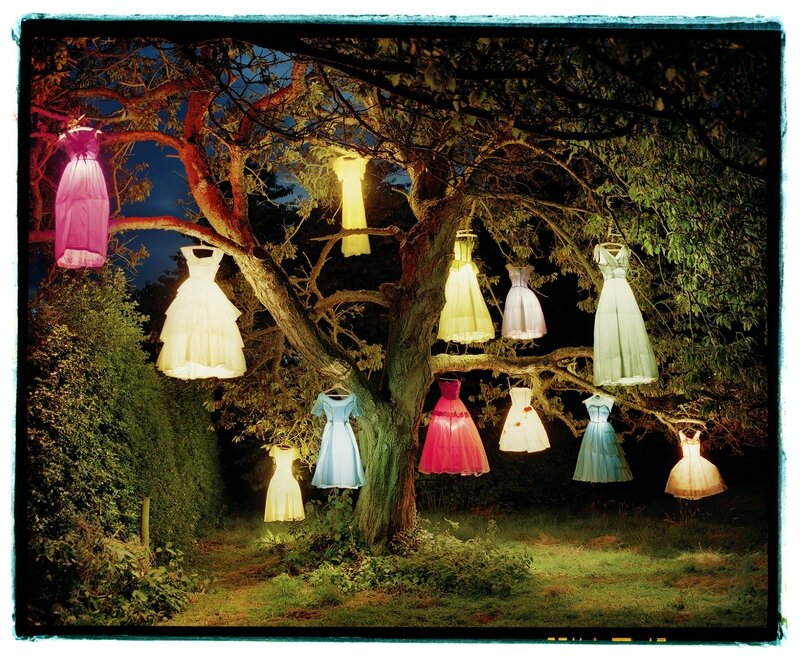 Tim Walker, The dress lamp tree, 2004.
The photographs in the exhibition have been selected on the basis of their essentially pictorial qualities. Some make use of sculptural relief, while in others the light acquires a painterly quality. There are examples of photographs inspired by the Renaissance and Rococo, while perhaps the finest look to the Pre-Raphaelites. Many of the selected photographs bring to mind specific paintings and artists including Vermeer, Hopper, Millais, Balthus, Van Eyck, Botticelli, Zurbarán, Degas, Sargent, Dalí, Hogarth, Rossetti and Magritte.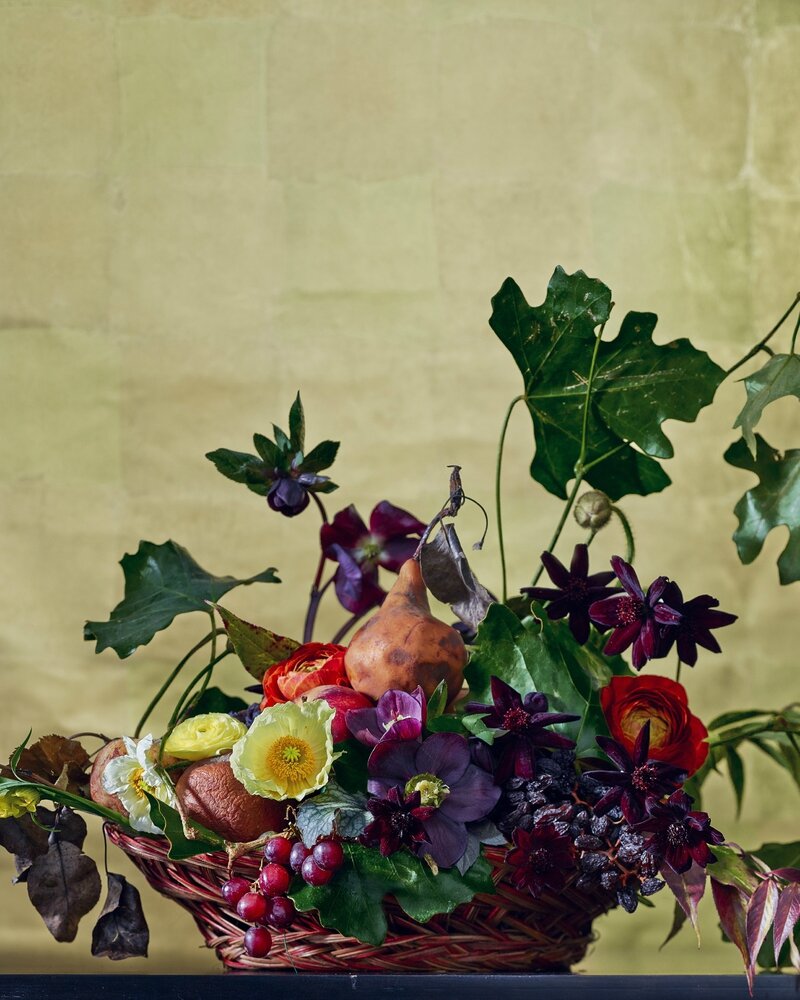 Grant Cornett, Untitled, 2014.
Some photographs imitate specific genres, for example British 18th-century group portraits, which are symbolically narrative, or women en deshabillé. Others illustrate the exhibition's principal theme in a literal manner through the presence of models whose bodies are painted or by reproducing pictorial textures, as with Nick Knight's hand-produced prints. There are also direct references to iconic works in the history of art such as Erwin Blumenfeld's Girl with the pearl Earring, which is a version of Vermeer's celebrated painting of that title, Grant Cornett's still lifes and Pieter Lindbergh's shots, the latter inspired by paintings by Ernst Ludwig Kirchner and Paul Gauguin. As the curator of the exhibition Debra Smith notes, the guiding thread is a type of slowing down: "an a-temporality in the pose of the models: a kind of mental time lapse in which everything is very, very still."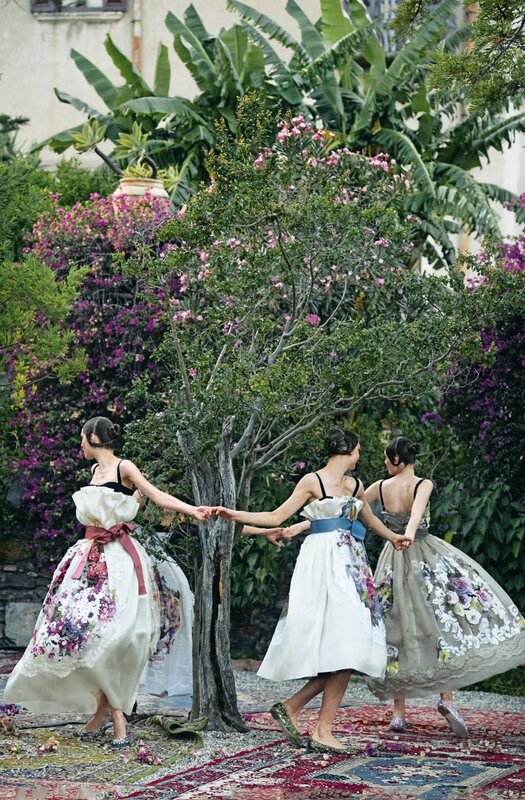 Peter Lindbergh, One Enchanted Evening, 2012.
The exhibition is structured around the principal pictorial genres, including portraiture, landscapes and interiors, with the result that the influence of painting on photography becomes particularly clear.
Visitors will be seduced by Irving Penn, master of pure lines and of the exquisite; Annie Leibovitz, an icon herself and the official portraitist of icons; Peter Lindbergh, a veteran of dramatic images in black and white; Paolo Roversi, portraitist of purity; Mario Testino, the master of light; Tim Walker's theatricality and compelling power of Mert Alas and Marcus Piggott; Patrick Demarchelier, a classic figure and one always in demand; Steven Klein with his cinematographic vision of fashion photography; Sheila Metzner's colours and spontaneity; Nick Knight with his all-powerful images; the startling magic of David Sims and Deborah Turbeville, a woman who has captured other women's souls; the intriguing spirit of Camilla Akrans; the magnetism of Glen Luchtford; Michael Thompson, photographer of the soul; Erwin Olaf and his contemporary gaze; Erwin Blumenfeld, a visionary and creator of Vogue's most iconic front covers; Mariano Vivanco with his warmth and energy; William Klein, photographer of the emotions; Yelena Yemchuk with her delicate, modern vision; Cecil Beaton's perfect technique; Edward Steichen and his perfect balance of mystery and beauty; the delicacy of Clifford Coffin; the ground-breaking vision of Horst P. Horst; and David Seidner with his simultaneously traditional and modern spirit.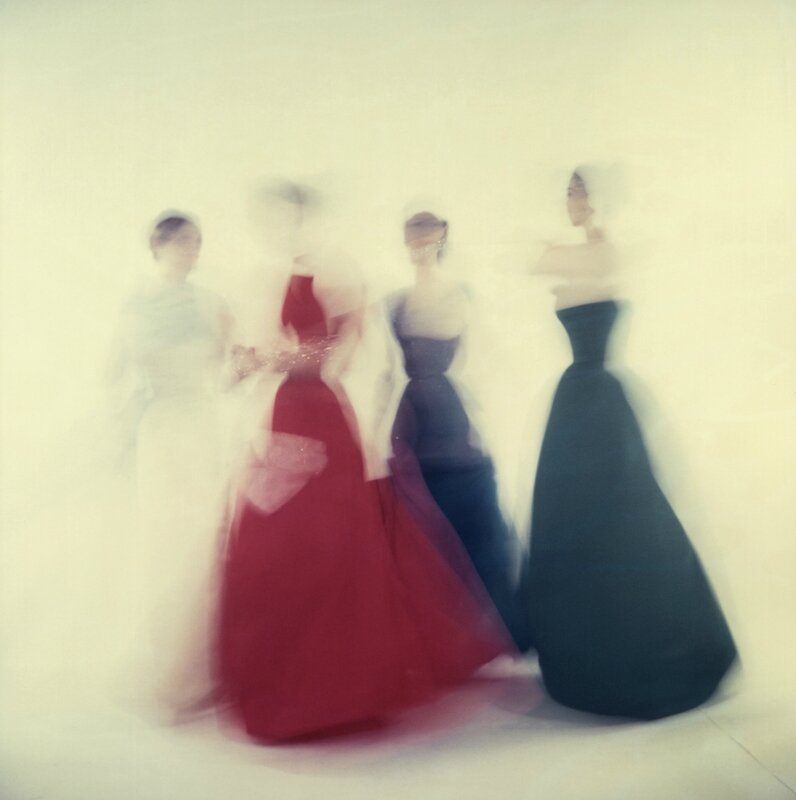 Clifford Coffin, Untitled, 1954.
Yolanda Sacristán, editor-in-chief of Spanish Vogue, explains that: "Vogue was the forerunner of fashion photography when, in the 1920s, it began to replace illustrated front covers with photographic images by artists as revolutionary as Edward Steichen, who had been experimenting with fashion photography since 1911. It was he, together with other great Vogue photographers – principally Cecil Beaton, Horst P. Horst and Irving Penn – who transformed the genre into an exceptional art form, paving the way for modern photography."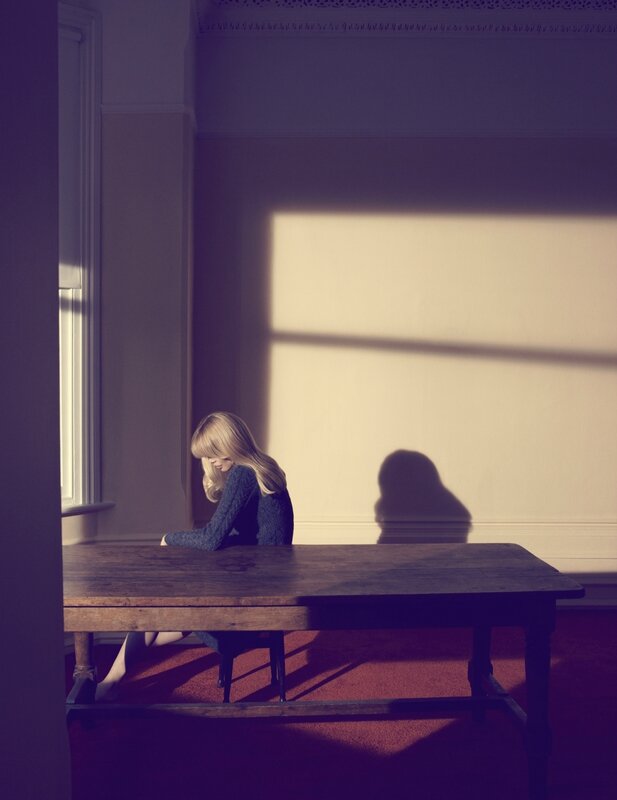 Camilla Akrans, A single woman, 2010.
The exhibition is benefiting from the sponsorship and support of the prestigious jewellers Bulgari, again reflecting the close connection and passion for art and culture that has characterised this firm over the course of its 130 years of existence. Founded in Rome in 1884, Bulgari is a symbol of Italian excellence. Masters in the use of coloured gems, the firm of Bulgari is characterised by its stylistic daring, sensual volumes, love of line and Greco-Roman inspiration. All the firm's creations, be they jewels, watches, accessories or perfumes, embody timeless and contemporary Italian luxury.
Madrid, Museo Thyssen-Bornemisza, 30 June to 12 October 2015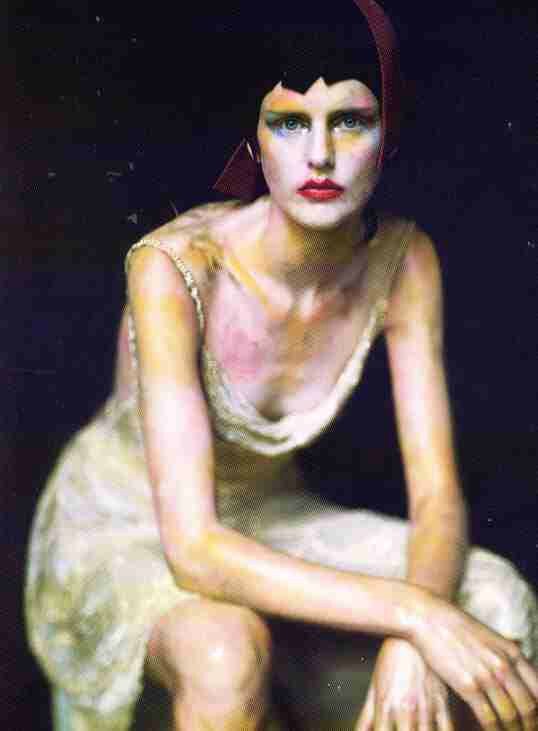 Paolo Roversi, Stella, Paris, 1999.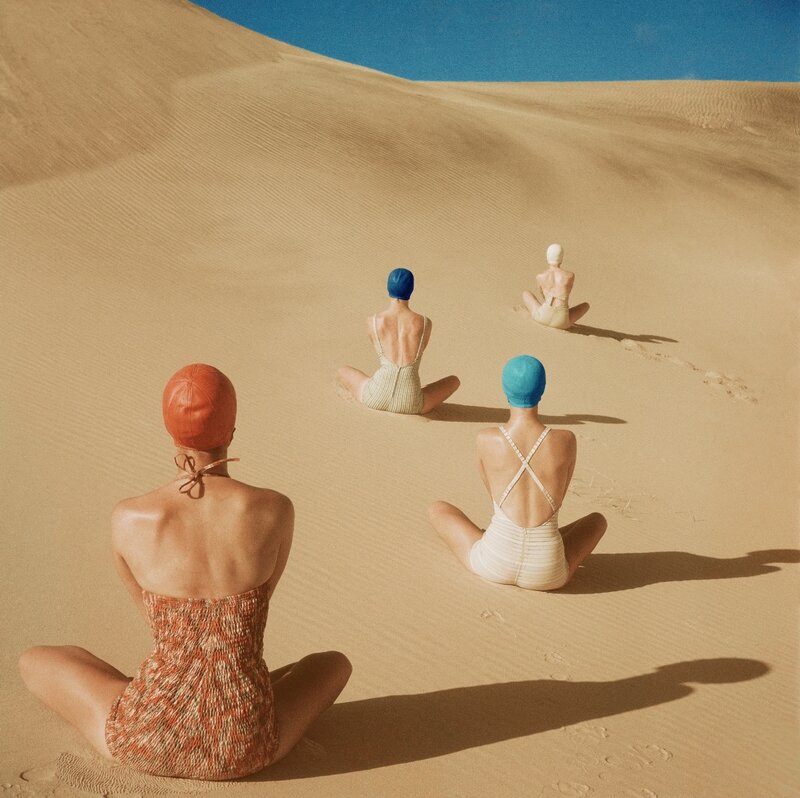 Clifford Coffin, Untitled, 1949.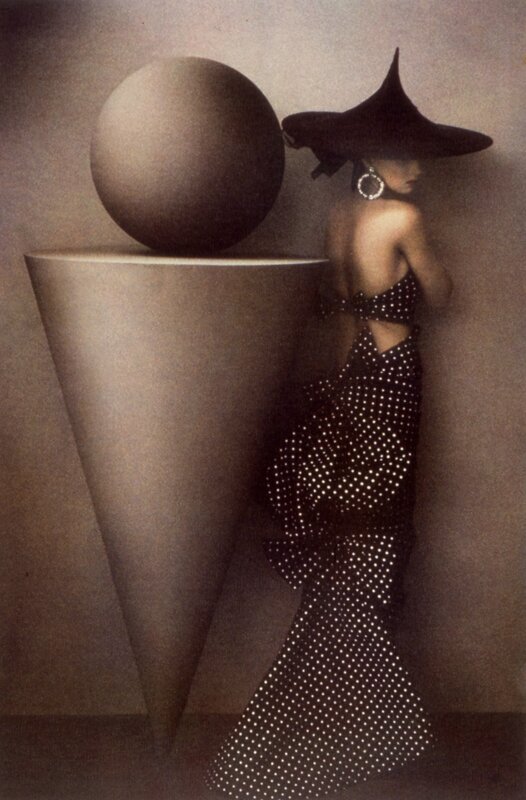 Sheila Metzner, Uma Potou, 1986.