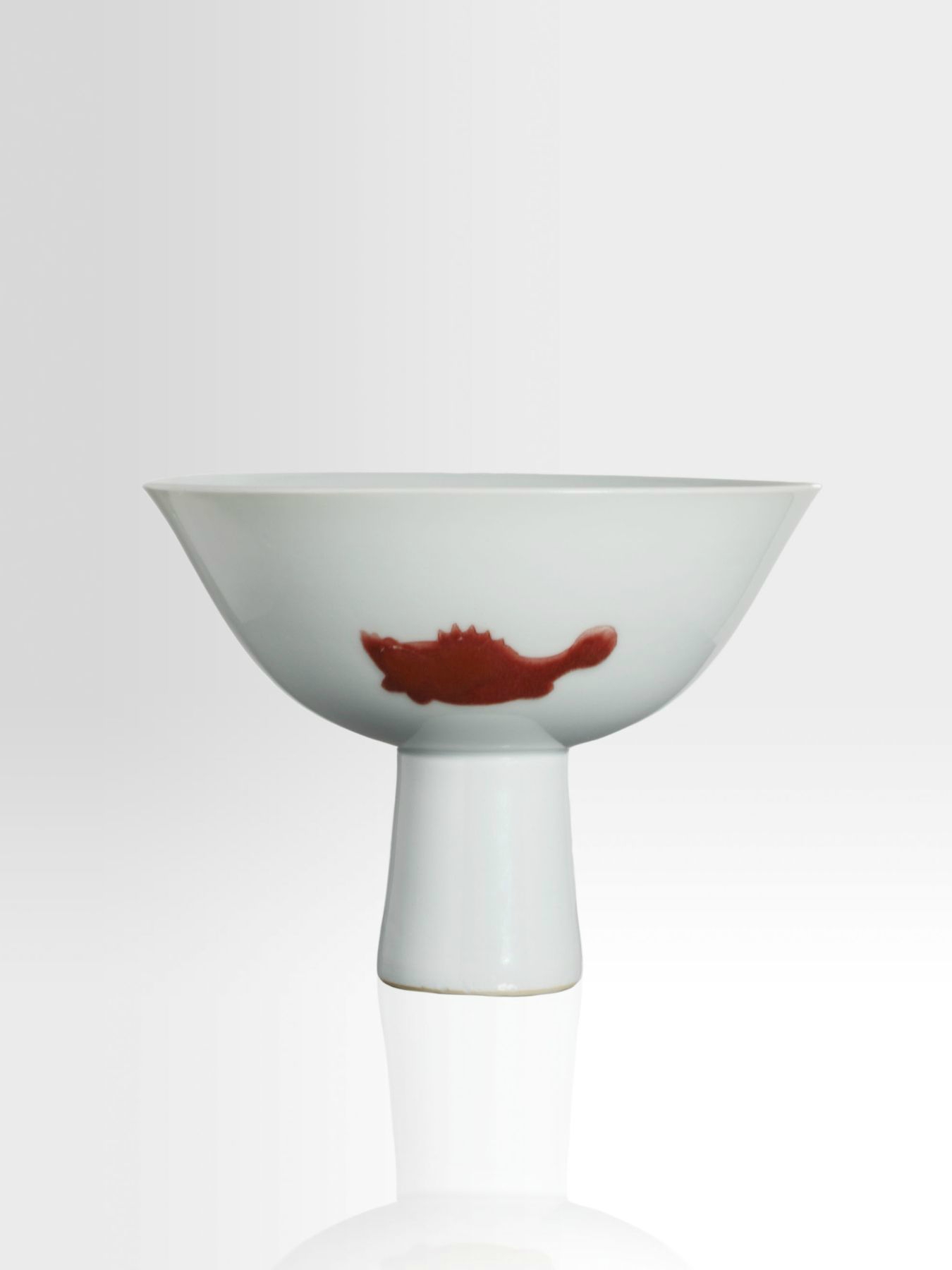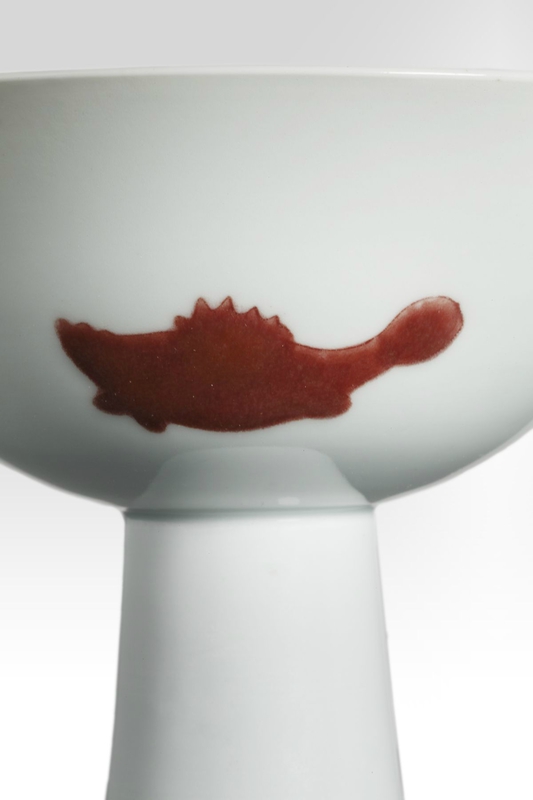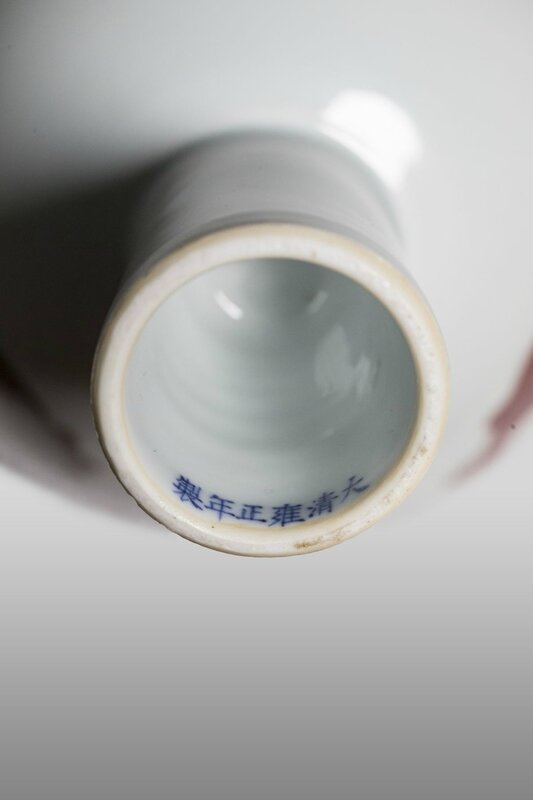 Coupe à pied en porcelaine blanche et rouge de cuivre, Chine, dynastie Qing, marque et époque Yongzheng (1723-1735). Estimation : 50 000 € / 70 000 €. Photo courtesy Artcurial
Le bol à bordure tulipée, décoré de trois poissons en rouge de cuivre sous la couverte, reposant sur un pied tronconique, la bordure intérieure du pied inscrite en bleu sous couverte d'une marque à six caractères de l'empereur Yongzheng ; minuscule éclat à l'émail de la bordure. H. : 12 cm (4 ¾ in.) - D. : 15,5 cm (6 in.)

Provenance: The J.M. Hu Family Collection.
Sotheby's New York, 4 June 1985, Lot 19
Collection privée européenne.
Note: Un exemple similaire de coupe à pied est illustré dans l'ouvrage Treasures in the Royalty, The Official Kiln Porcelain of the Chinese Qing Dynasty, p. 163. Une autre coupe du même type, provenant de la Fondation de la Famille T.Y. Chao, et faisant partie de l'exposition sur les porcelaines Ming et Qing au Hong Kong Museum of Art en 1978, est publiée dans le catalogue de l'exposition sous le n°75 ; enfin voir aussi celle de l'Ashmolean Museum à Oxford illustrée par M. Tregear, Chinese Ceramics in the Ashmolean Museum, Oxford, 1979, p.33.
A COPPER RED DECORATED 'THREE FISH' STEM CUP, CHINA, QING DYNASTY, YONGZHENG MARK AND PERIOD (1723-1735)
A similar example of a stem bowl is illustrated in Treasures in the Royalty, The Official Kiln Porcelain of the Chinese Qing Dynasty, p. 163. Another identical stem cup, from the T.Y. Chao Family Foundation, included in the Hong Kong Museum of Art exhibition, Ming and Qing porcelain, 1978, is illustrated in the catalogue, No. 75 ; see also the cup in the Ashmolean Museum, Oxford, illustrated by M. Tregear, Chinese Ceramics in the Ashmolean Museum, Oxford, 1979, p.33
ARTCURIAL - BRIEST-POULAIN-F.TAJAN, Art d'Asie, le 08 Juin 2015 à 14h00