Group portrait with Courtesans, Anonymous, Shanghai, c. 1885. Collection Ferry Bertholet.
AMSTERDAM - Rare photos, photo albums and stereo photos from the collection of China expert Ferry Bertholet, enhanced with photographs from the Rijksmuseum's collection, show 19th century unknown China at the time of the last emperors for the very first time. From 5 June to 23 August 2015 the Rijksmuseum is presenting Early Photography in Imperial China in it's Photo Gallery.
Sheung-mun-tai Street in Canton, A. Chan, ca. 1870. Collection Ferry Bertholet, Amsterdam.
In the 19th century Imperial China was almost entirely hidden away from the world until the last Emperor was deposed in 1912. Access was limited to port cities such as Shanghai, Hong Kong and Canton, which were forced to be open to the West after 1842 so that Westerners could trade unimpeded. The advent of photography coincided with a rapidly growing interest in the unknown China. The photographs in the exhibition take the visitor into this exciting unknown world of ports, quays and rickshaws, but also of narrow crowded streets bustling with the multitude of shops and 'tea houses' and their hostesses.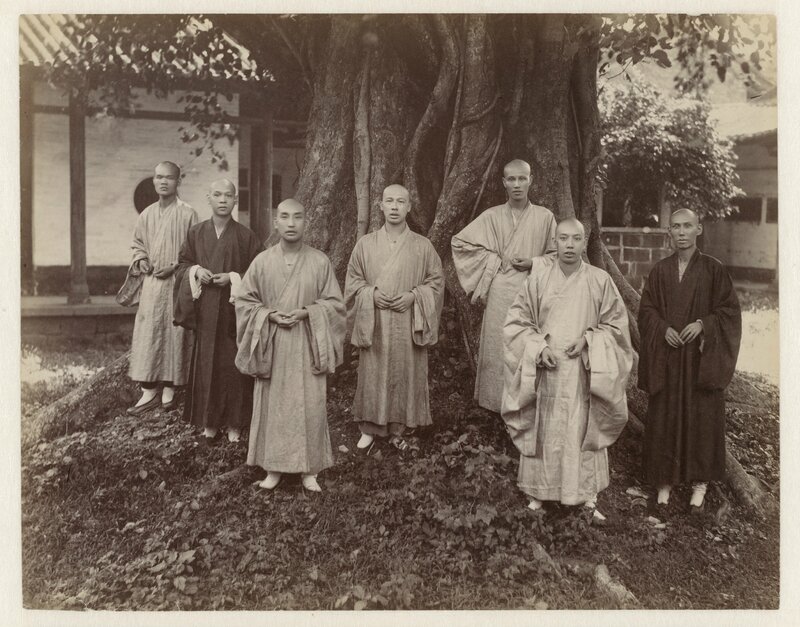 Buddhist Monks in Chefoo, Mee Cheung, c. 1880-1890. Collection Ferry Bertholet, Amsterdam
The display includes important photographs by such as Felice Beato (his famous photograph of the Second Opium War 1857-1860) and the famous China photographer John Thomson. They were among the first Europeans able to record images of a country that - even at that time - was still barely accessible to the rest of the world. Furthermore, this is also the first time that the work of Chinese photographers such as Afong, Lan Wah and Sze Yuen Ming has ever been shown in the Netherlands.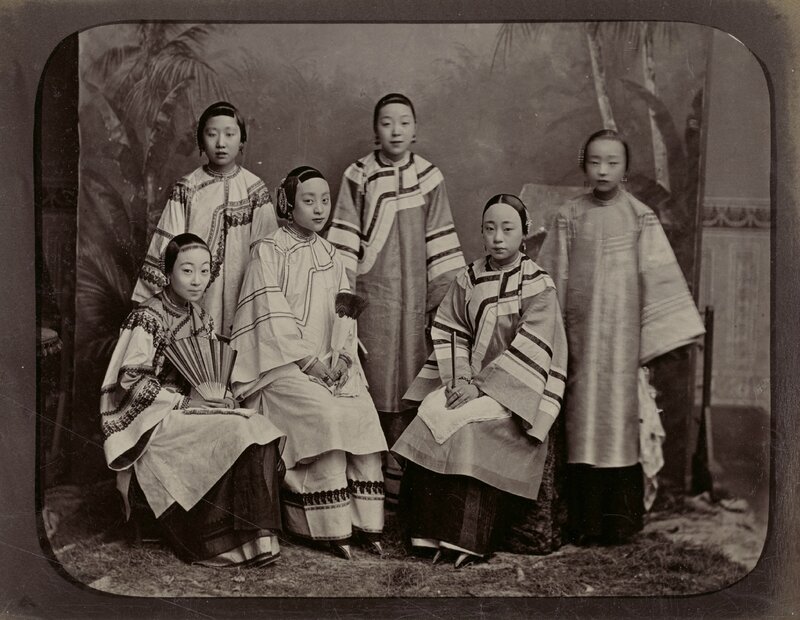 Studio Portrait of Courtesans in Shanghai, c. 1875-1880. Collection Ferry Bertholet, Amsterdam.
Other highlights of the exhibition include a rare Chinese family portrait from 1860 from the Bertholet collection of American photographer Milton Miller, as well as the coloured photos of 'types of people' by Baron Raimund Ratenitz von Stillfried.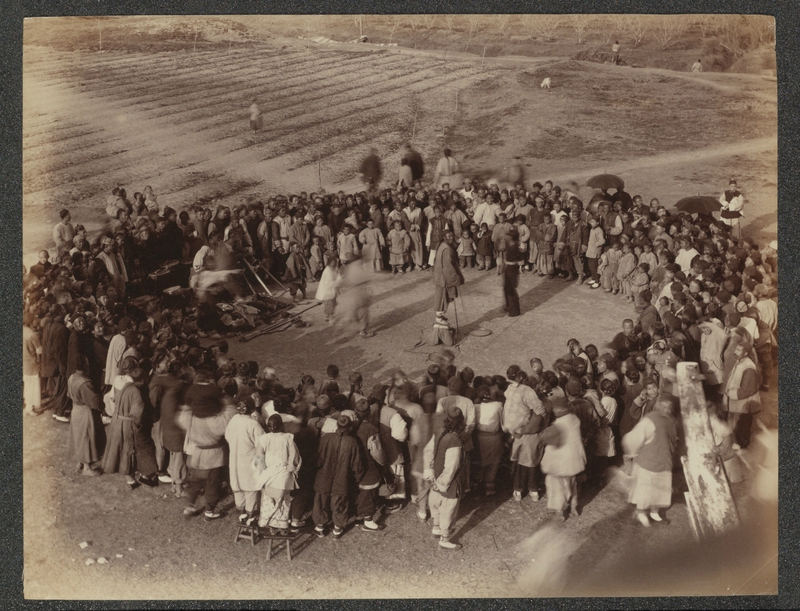 'A Chinese Party Game', Afong, c. 1895. Rijksmuseum, Amsterdam.
Besides the 35 photos in the exhibition, a huge travel camera from that time is also on display, illustrating how awkward it was to photograph such material. There are also stereo photos in 3D, including a special shot of the city of Peking in 1860, and photo albums and amateur photos of travellers to China are also on display.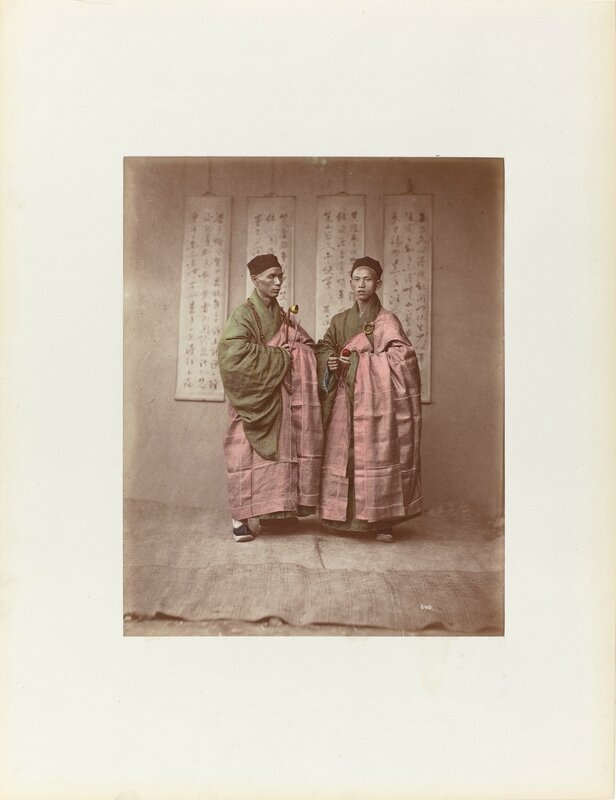 Portrait of Monks, Baron von Stillfried, ca. 1875. Rijksmuseum Amsterdam.
A richly illustrated book was published recently: Ferry Bertholet & Lambert van der Aalsvoort, Among the Celestials. China in Early Photographs, Brussels 2014.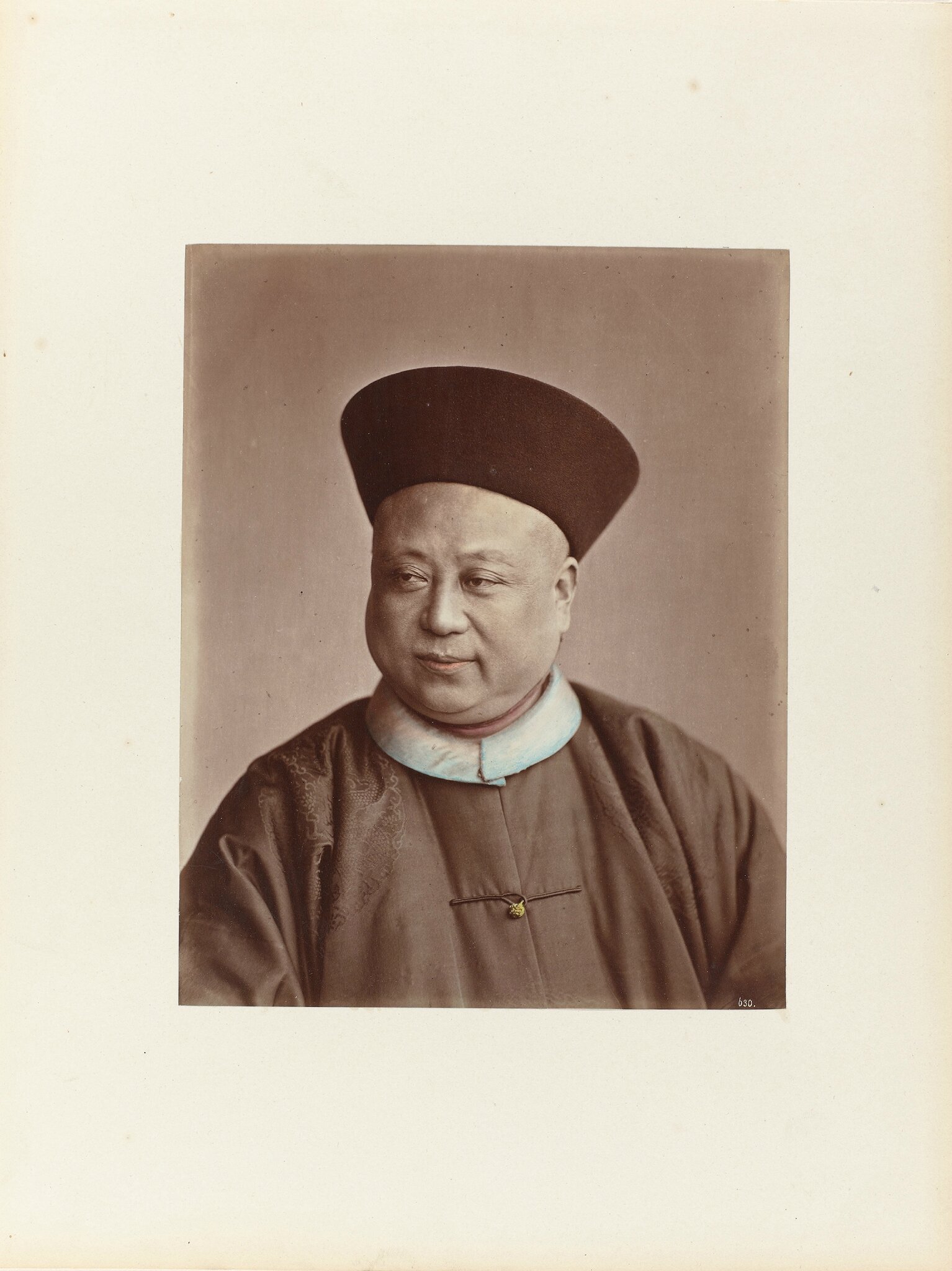 Portrait of the Chinese Admiral Ting, Shanghai, Baron von Stillfried, 1875. Rijksmuseum, Amsterdam.