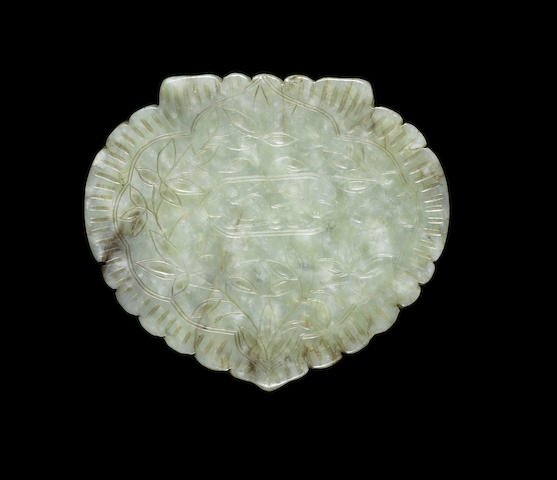 A Timurid inscribed jade Amulet, Persia, 15th Century. Sold for £1,500 (€2,059). Photo: Bonhams.
of cusped drop-shape, with flattened top edge, one side carved with floral design, the other side similarly carved with central hexagonal calligraphic panel - 6 x 7 cm.
Provenance: Collection of La Comtesse de Broissia-Tortillia, Alexandria; and by descent.
Note: Inscriptions: aqebat be-kheyr bad, 'May the end be good'.
Bonhams. ISLAMIC AND INDIAN ART, 9 Jun 2015 10:30 BST - LONDON, KNIGHTSBRIDGE