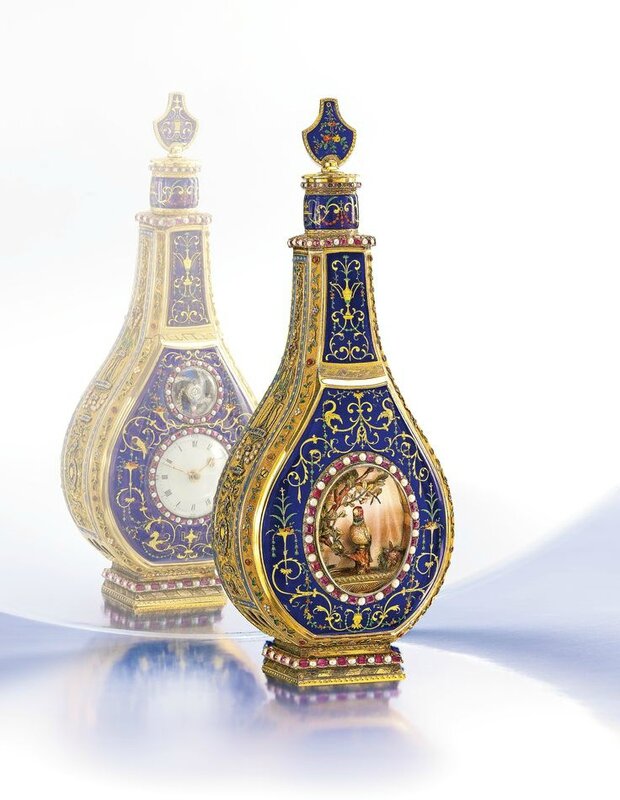 The Singing Bird Scent Flask by Jaquet Droz & Leschot circa 1785 sells for $2.5M / CHF 2.3M. More than double the pre-sale high estimate. A world auction record for any timepiece by the Swiss manufacturer. Photo: Sotheby's.
NEW YORK, NY.- Timepieces spanning from 1760 to 2015 brought Sotheby's its highest-ever total for a 'various-owner' sale of Important Watches in New York, achieving $12.5 million / CHF 11.6 million (sale estimate $6.5–10 million) with a very strong 88.8% of lots sold.

The centerpiece of the auction was a magnificent private collection of 22 Swiss enameled automata that together brought $6.1 million / CHF 5.7 million (collection estimate $2.3–3.6 million). The collection offered the finest examples from the golden age of Swiss watchmaking during the Industrial Revolution, when noted makers such as Jaquet-Droz and Piguet & Meylan married technology and artistry to create miraculous objects in miniature.

Katharine Thomas, Head of Sotheby's Watch Department in New York, commented: "Today's sale offered top-quality examples from every category driving today's watch market, and collectors responded enthusiastically from all corners of the globe. From the collection of historically important Swiss automata created at the turn of the 19th century, to incredibly rare vintage timepieces by iconic firms like Patek Philippe, to ultra-modern watches embracing 21st century innovation, it was a well-rounded offering and we are thrilled with the benchmark results."

Daryn Schnipper, Chairman of Sotheby's International Watch Division, said: "It has been a great privilege to discover, study and present the magnificent collection of automata that highlighted today's auction. This magical group embodies the very best of Swiss watchmaking, and it has been exciting to see horological history resonate with a new audience this spring."
MAGNIFICENT SWISS AUTOMATA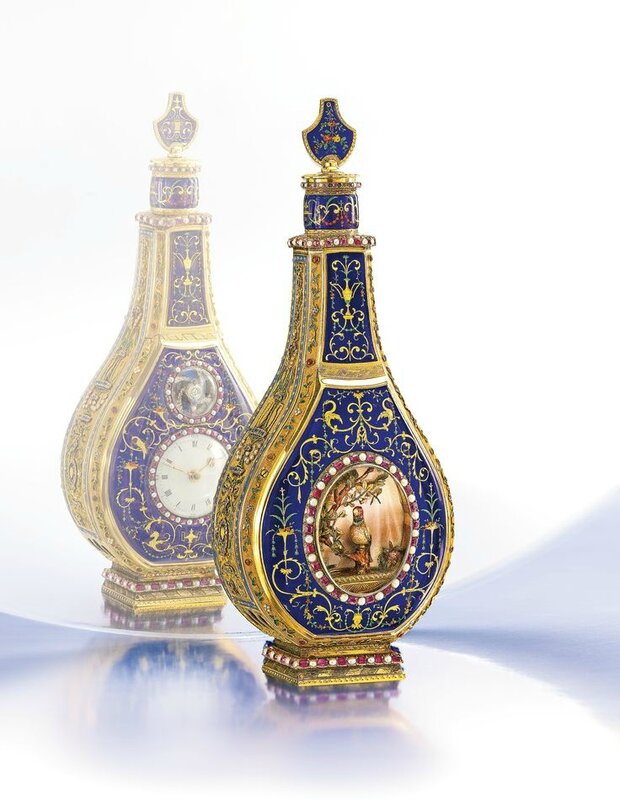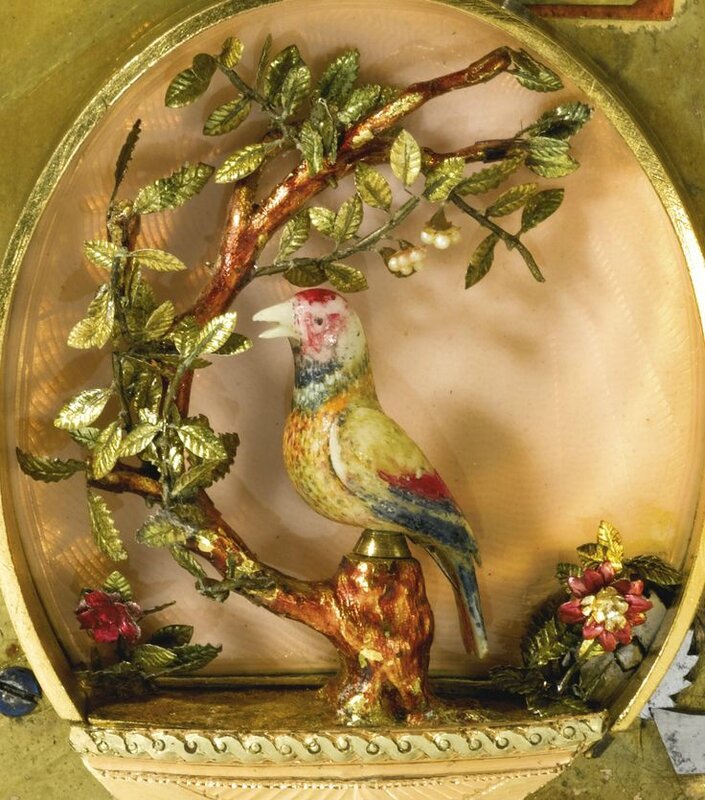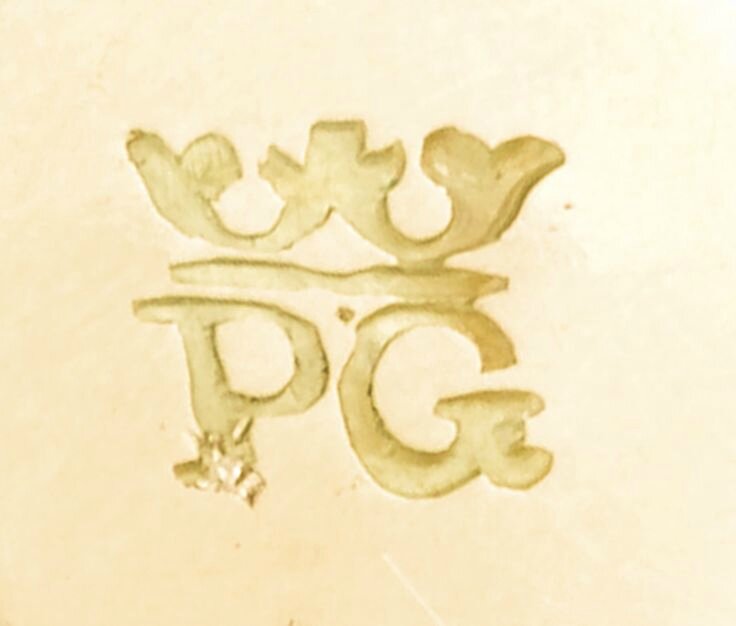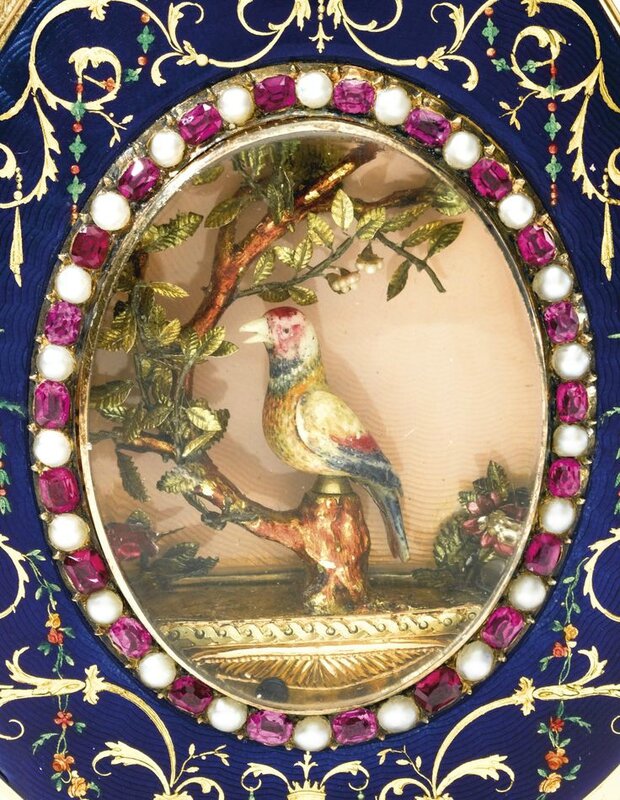 The Singing Bird Scent Flask. Made for The Chinese Market, Attributed to Jaquet-Droz & Leschot, Geneva, circa 1785. Estimate $800,000 – 1.2 million. Sold for $2,530,000 **Auction Record for Any Timepiece by Jaquet-Droz**. Photo Sotheby's
The Singing Bird Scent Flask was purchased by famed Swiss collector Maurice Sandoz in 1942 from the New York dealer, A La Vieille Russie, for $2,997, and entered its most recent collection in 1957. The automaton features an articulated ivory bird – measuring just 12 millimeters tall – which is accompanied by a highly intricate, miniature organ to replicate the bird's song. The superbly-decorated and constructed scent flask is covered in enamel and jewels, centered by a recessed medallion with a magnificent scene that showcases varicolored gold sculpture representing a branch with leaves with the singing bird automaton perched atop.
VINTAGE WATCHES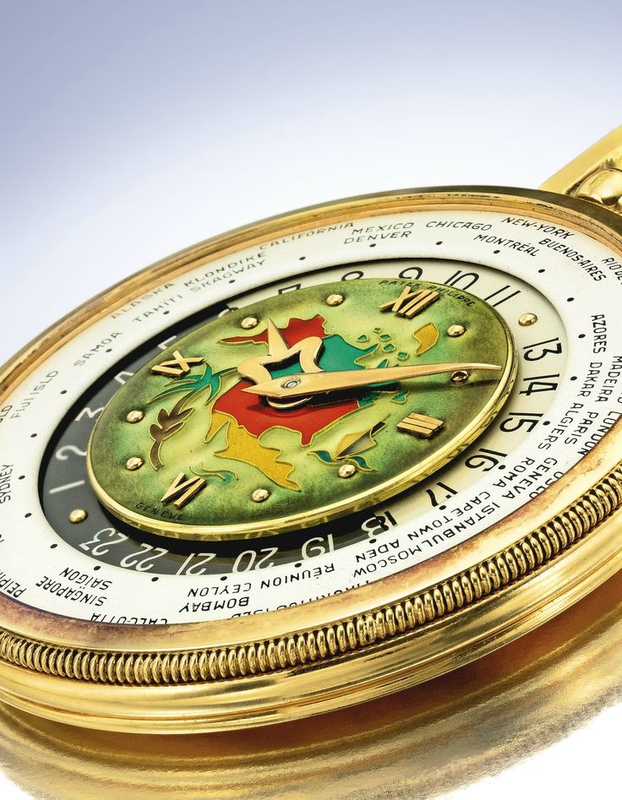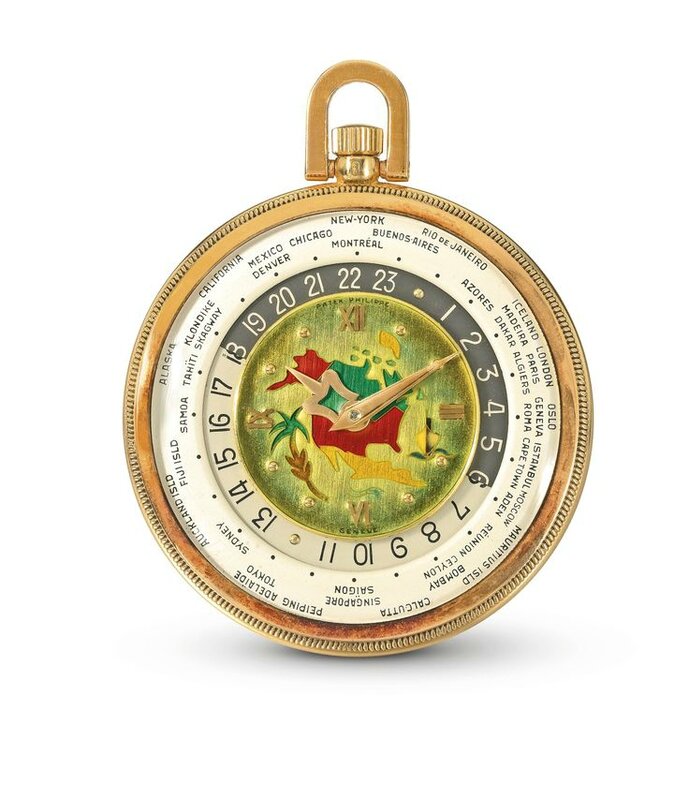 Patek Philippe. The Pink Gold Ref. 605 'Heures Universelles' with Enamel Dial. Made in 1951. Estimate $200/400,000. Sold for $982,000 **Auction Record for a World Time Pocket Watch by Patek**. Photo Sotheby's
Connoisseurs of vintage Patek Philippe watches seek complicated and scarce models, prizing cloisonné enamel dials above nearly every other variation, and the present example ticks every box for a discriminating buyer. A similar example with serial numbers differing in only one digit (mvt 931073 case 683466) belongs to the Patek Philippe Museum Collection – in fact, the two examples differ only in that the cities in the Museum's example are listed in French, whereas the present example lists the cities in English. With its unbroken provenance, stunning condition and the sheer rarity of such an example, the present piece is a true trophy.
MODERN WATCHES
The Richard Mille 'Yohan Blake' Ref. RM59-01, No 44/50, circa 2013. Estimate $200/300,000. Sold for $478,000 **First Appearance at Auction / Record for the Reference**. Photo Sotheby's
The present watch is aptly named after Yohan Blake, the Jamaican sprinter of the 100 and 200 meter sprint races. The RM59-01 is a fascinating case study as presented the unique challenge to create an exceptionally aerodynamic piece of absolute lightness and ruggedness to withstand the challenges of the track and not interfere with its wearer's speed. To that end, Richard Mille incorporated nearly weightless carbon nanotubes into the case, which absorb shock.