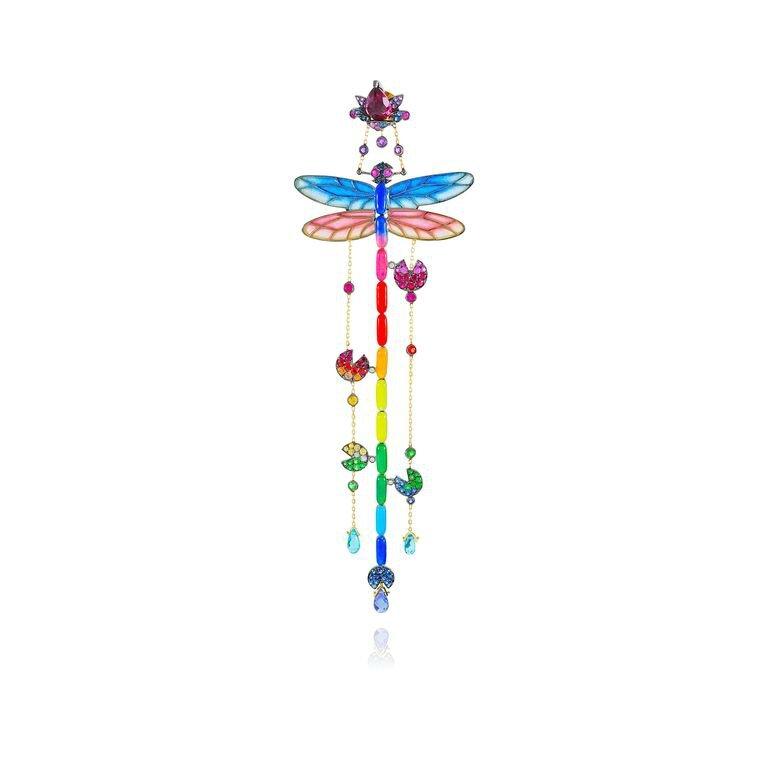 This vibrant 18ct yellow gold earring by Lydia Courteille features a multi-coloured firefly motif set with diamonds, pink sapphires, tanzanites and apatite.
In 18ct yellow gold with enamel and coloured gemstones, including pink sapphires, tanzanites, diamonds and apatite, the Lydia Courteille earrings can be worn as a pair or on their own.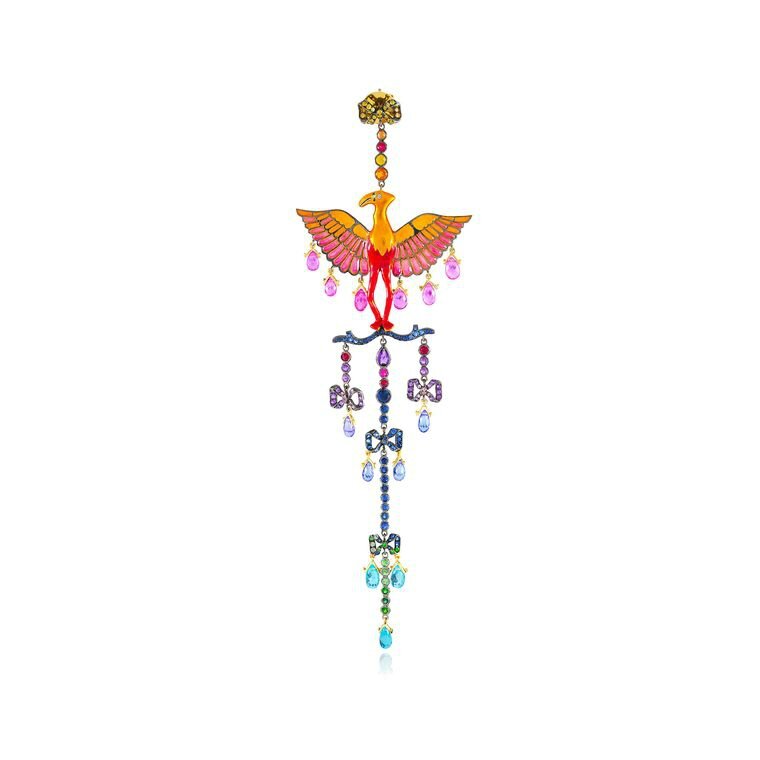 The vibrantly coloured enamel earrings from Lydia Courteille's Kite collection have a laid-back, hippy chic feel.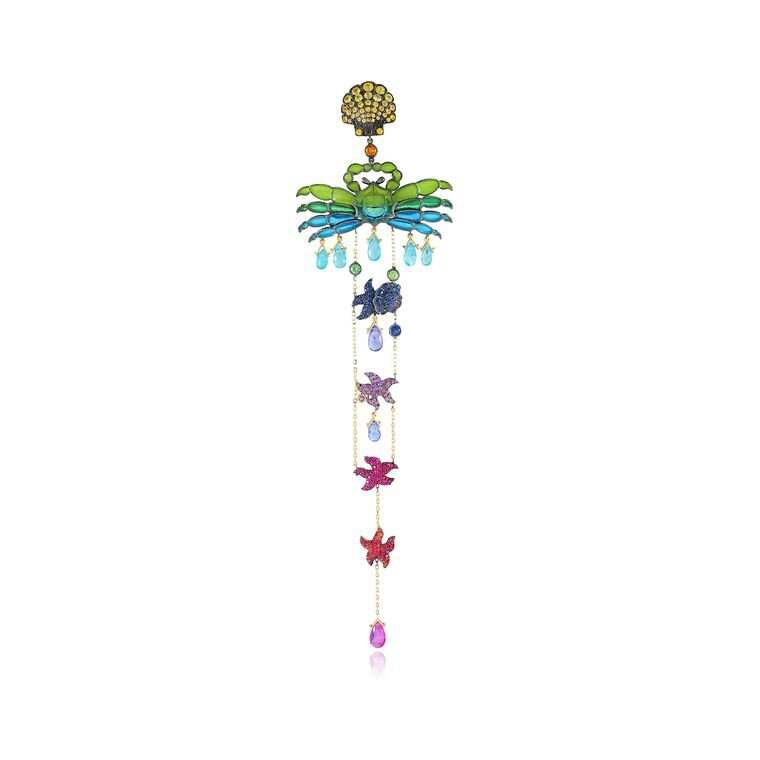 The single earring trend is still going strong and they don't come more colourful than these vibrant enamel and gemstone earrings by French jeweller Lydia Courteille.
This stingray earring in brightly coloured pliqué-a-jour enamel is a highlight of Lydia Courteille's new Kite collection.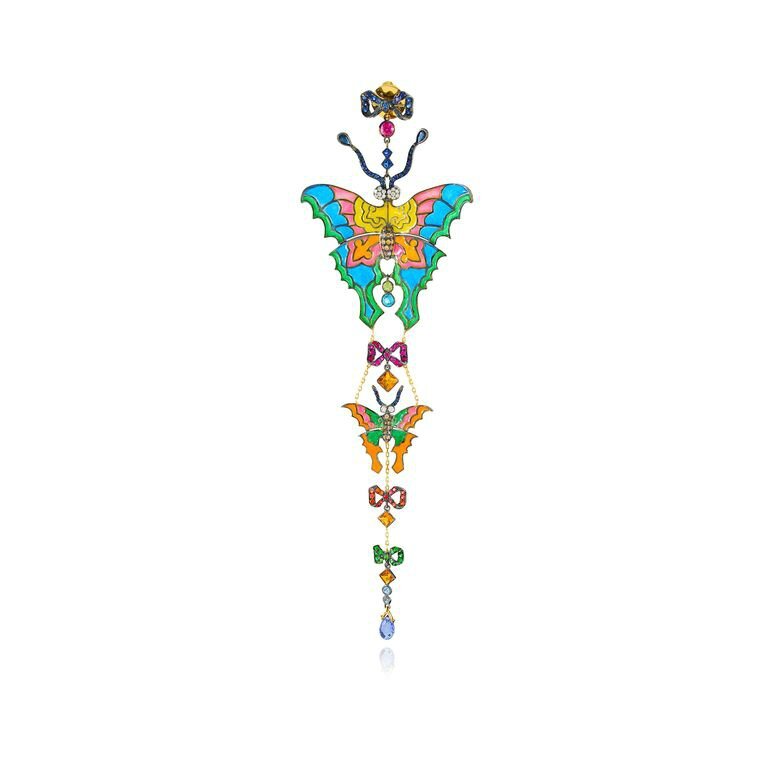 Make a colourful statement this summer with a single enamel and gemstone earring from Lydia Courteille's Kite collection.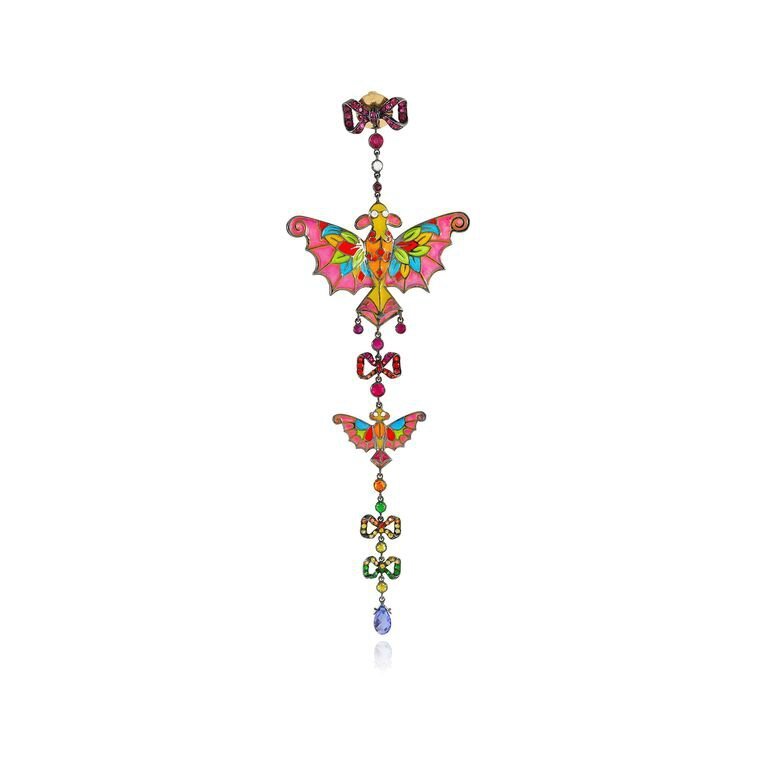 Inspired by a kite display the French jewellery designer saw on a beach, Lydia Courteille's Kite collection features single earrings in 18ct gold with brightly coloured gemstones and enamel.