Frans Pourbus the Younger (1569 – 1622), Elisabeth of France, (1602 – 1644), later Isabelle, Queen of Spain. Oil on unlined canvas: 21 ¼ x 18 ¼ in. (54 x 46.5 cm.) Painted circa 1612.
(LONDON).- During London Art Week, 3 - 10 July 2015, a celebration of the exceptional and unparalleled expertise available within the galleries of Mayfair and St. James's, The Weiss Gallery, 59 Jermyn Street will exhibit two distinct groups of work. The first is a remarkable collection of seven portraits by Frans Pourbus the Younger that were first shown together to great acclaim at TEFAF in March. The collection showcases Pourbus' extraordinary talent and artistic development, works from the very first years of his career in the early 1590s as painter of the merchant class, through the first two decades of the 17th century as portraitist of choice for the royal and ducal families of the Hapsburgs, Gonzagas, Medici and Bourbons. Pourbus' work can be seen as a bridge between the great Netherlandish tradition of meticulously painted realism, and the broader brushwork and vision of the later Baroque as espoused by Rubens, who arrived in Mantua the very same year as Pourbus. That Pourbus shaped the iconography of European royalty is clearly reflected in this collection. Gallery Director Mark Weiss is proud to display this Pourbus collection in London, a tribute to his dedication to the artist. Of particular interest are two portraits that are newly discovered: the first depicts Elisabeth of France (1602-1644), later Isabelle, Queen of Spain as a young girl. It is thought to be the first of a number of portraits of Elisabeth painted by Pourbus, between 1610-1615. The second, previously unknown, is a portrait of Margherita Gonzaga, Duchess of Lorraine (1591-1622), which a close study of the costume, jewellery and supporting documentary evidence suggests is the marriage portrait made on the occasion of her wedding in Mantua in 1606 to Henry II of Lorraine.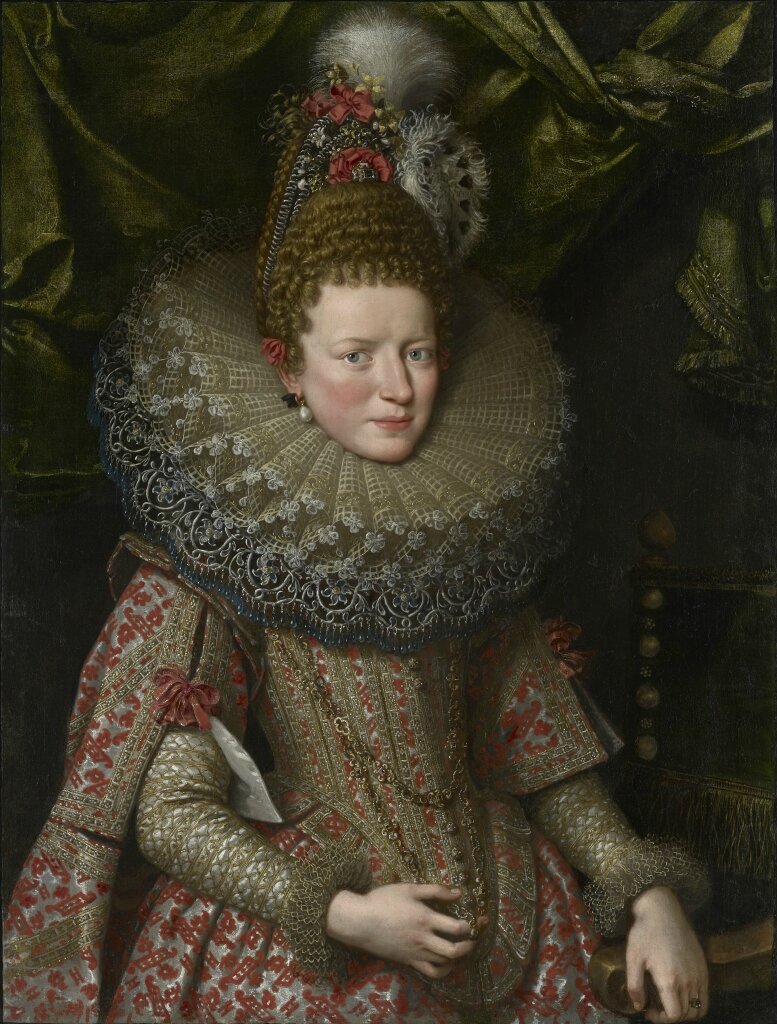 Frans Pourbus the Younger (1569 – 1622), Margherita Gonzaga, Duchess of Lorraine (1591 – 1632). Painted circa 1606. Oil on canvas: 40 3/16 x 30 11/16 inches, 102 x 78 cm.
Alongside this group of Pourbus paintings is an eclectic and significant selection of British portraits, ranging from depictions of the landed gentry from the early Elizabethan period to the pinnacle of Jacobite activity in Europe. Amongst the highlights is an impressive full-length portrait of Charles I (1600-1649) in armour by the fashionable 18th-century portraitist Charles Jervas (1675-1739) after Sir Anthony van Dyck, which was commissioned by Horatio Walpole. An image of genuine authority, it shows the slightly built king depicted as a military hero, ready for battle. Also of note is a portrait of Sir Rowland Cotton (1581-1634) of Alkington Hall, Whitechurch, and Bellaport Hall, Shropshire by Paul van Somer (c.1577-1622), who came to England from Antwerp during the reign of James I and became one of the leading painters of the royal court. Cotton, an M.P. and the son of a wealthy cloth merchant, is shown in particularly splendid clothing and indeed, this costume survives today, having been preserved by the family and given to the Victoria and Albert Museum in 1938.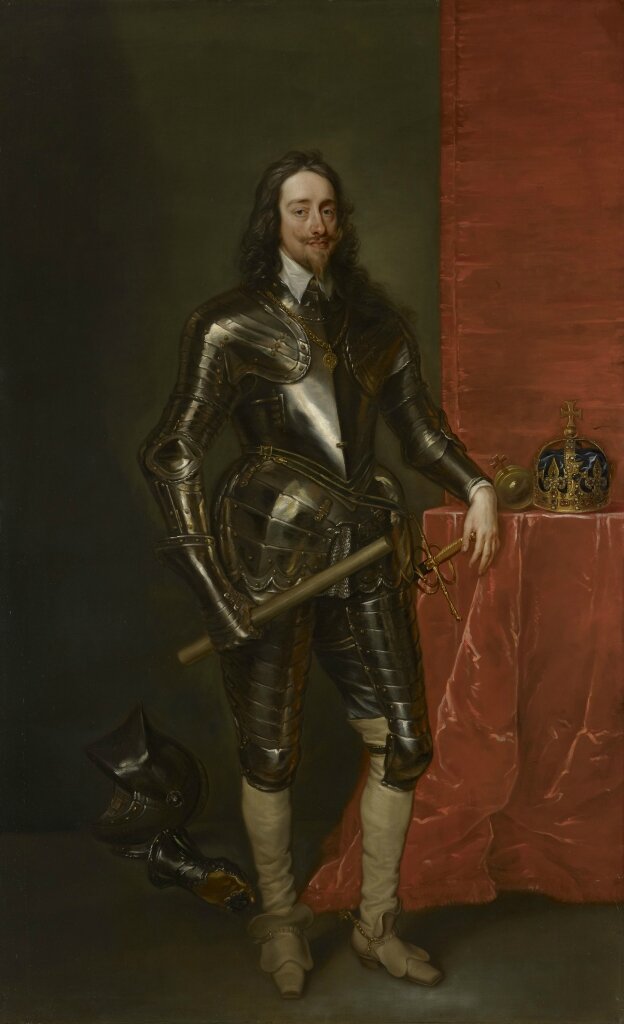 Charles Jervas, Charles I (1600 – 1649) in armour. Painted circa 1738. Oil on canvas, 95 x 57 inches, 241 x 145 cm.
Paul van Somer (1576 – 1621), Sir Rowland Cotton (1581 – 1634) of Alkington Hall, Whitechurch, and Bellaport Hall, Shropshire. Painted 1618. Oil on Canvas: 40 3/8 x 34 1/4 inches, 102.5 x 87 cm.
The Weiss Gallery is London's leading specialist in Tudor, Stuart and Northern European portraiture, and is delighted to display this unrivalled collection of Britain's most famous monarchs, including Bloody Mary Tudor and the Old Pretender, James Francis Edward Stuart.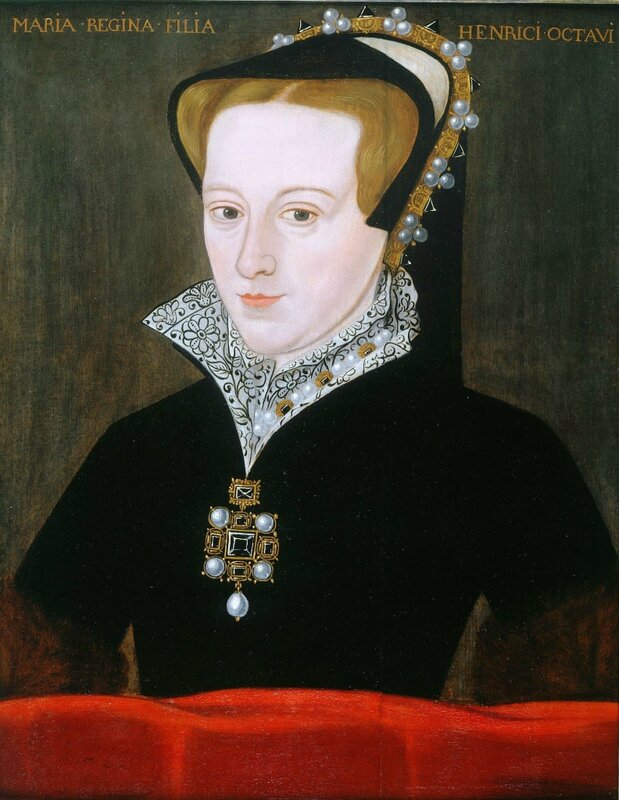 English School, Mary I (1516 - 1558). Painted circa 1600. Oil on panel: 22 3/8 x 17 5/8 inches, 56 x 44 cm.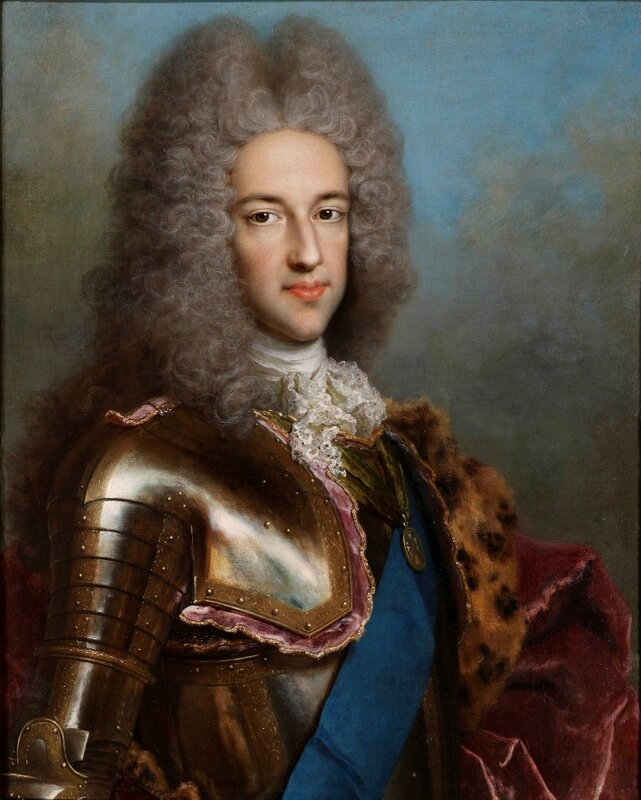 Antonio David (1698 – 1750), Prince James Edward Stuart (1688 - 1766), a ricordo. Painted circa 1718. Oil on canvas: 17 5/8 x 13 3/16 inches, 44 x 33 cm.
The Weiss Gallery has made many notable sales to private and public collections worldwide over the past decades and looks forward to welcoming new as well as existing clients into the gallery at London Art Week.