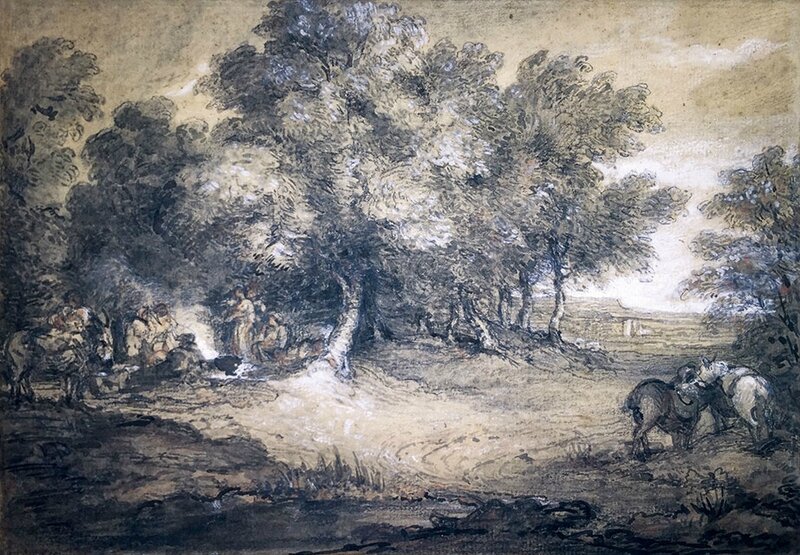 Thomas Gainsborough, A wooded landscape with, to the left, Gypsies gathered round a fire, and to the right, a pair of horses tethered, in the distance a rolling open view. Trimmed to 8⅞ x 12¾ ins. Estimate: £20,000–£30,000.
LONDON.- Ruislip based auction house Bainbridges will be offering a chalk and gouache drawing by Thomas Gainsborough for sale on Thursday, 2 July. Entitled Gypsy Encampment, Sunset and dated c1777-80, the drawing, first discovered by Bainbridges and following a year of research, has now been fully authenticated.

The otherwise unknown drawing by Thomas Gainsborough has an impeccable provenance from the artist to the present owner. Initially recognised by an elderly Courtauld student and friend of the sale room, it was ultimately acknowledged by Dr Lyndsay Stainton, who was for many years a curator at the British Museum. Both experts were very excited to see it. It is a late work of a type known as a presentation drawing, measuring 22.5 x 32.2 cms. The large original oil painting, "Gypsy Encampment, Sunset" is on view in the Tate. The auction estimate has been set at £20,000-£30,000.
An inscription on the reverse states it was given by the artist to the portrait miniature painter Ozias Humphry and then passed to his son William Upcott, a librarian and antiquary who amassed a large collection of Gainsborough sketches. Bequested by Upcott to his friend Charles Hampden Turner the sketch descended through his wife's relatives (the Wigram family).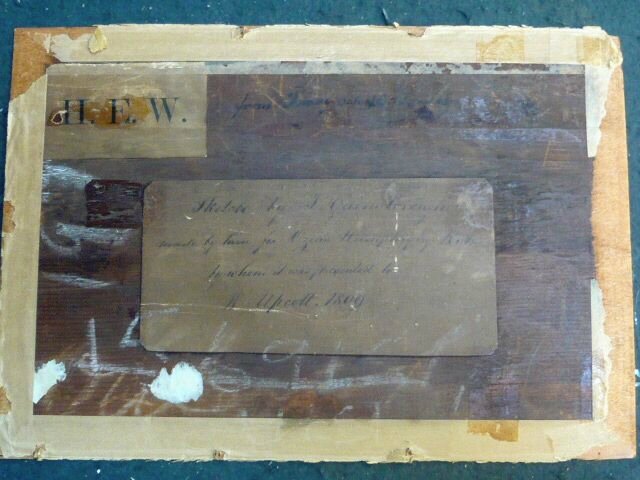 A presentation drawing by Thomas Gainsborough, newly discovered by Bainbridges, 'Gypsy Encampment, Sunset' (22.5 x 32.2 cms), with provenance from the artist to the present owner.