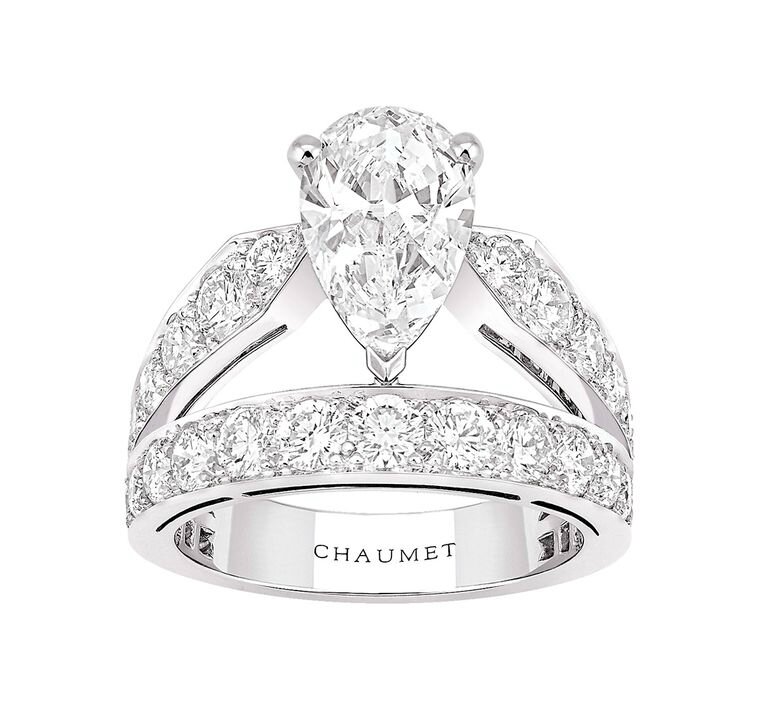 Chaumet Joséphine Tiara Ring in platinum, fully pavéd with brilliant-cut diamonds and set with a pear-cut diamond.
Chaumet rings, like this all-diamond one from the new Joséphine collection, have become synonymous with tiaras - taking on their shape and elegance, but sitting gracefully on the finger instead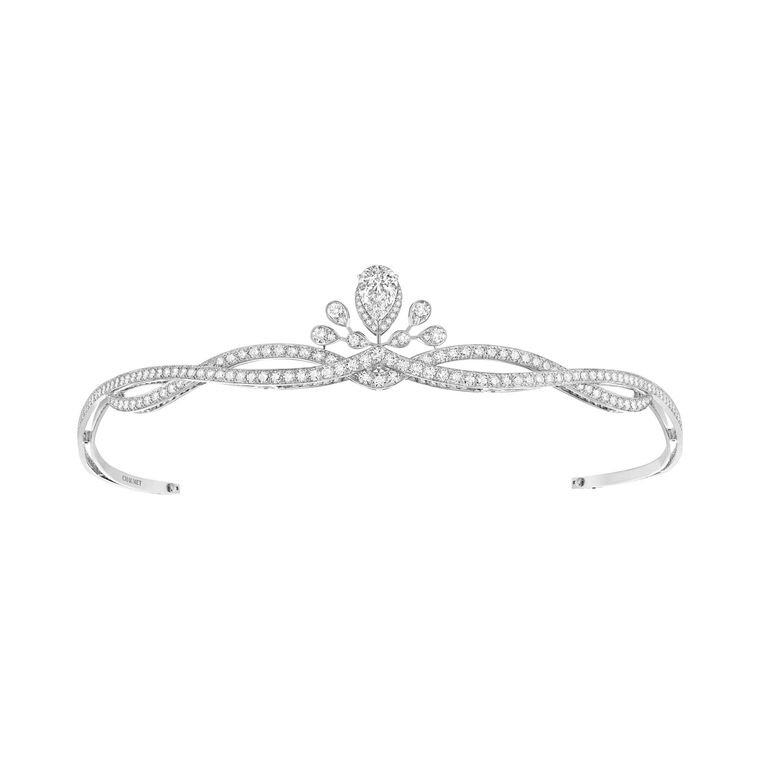 The lightness of a spray of feathers is captured in the Aigrette Impériale diamond tiara from Chaumet's new Joséphine high jewellery collection, topped with pear-cut diamonds.
Knife-edge links and light-as-air settings capture the spontaneity of a cascade of water in Chaumet's Aigrette Impériale Joséphine diamond bracelet.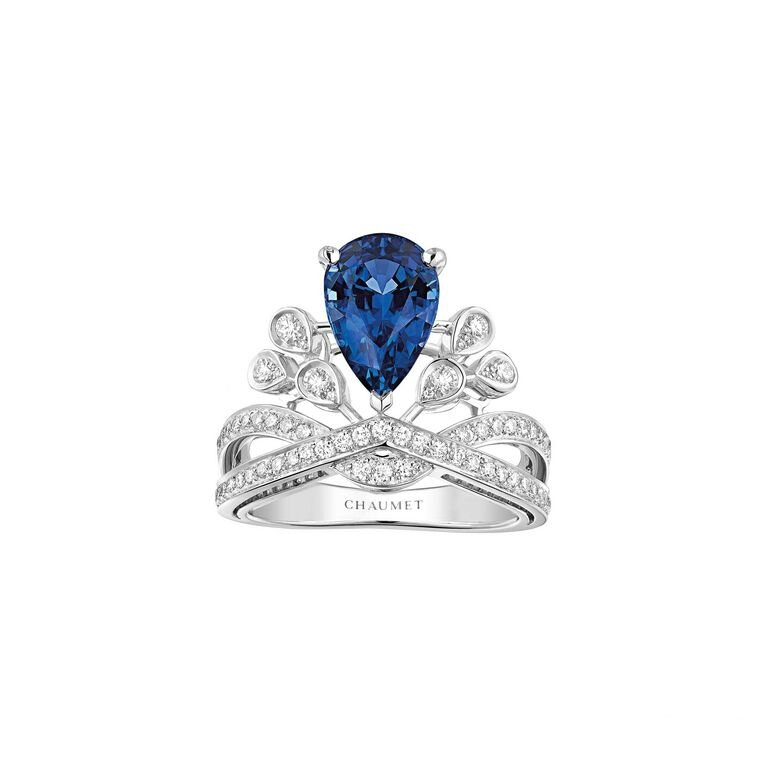 Guided by the muse of Joséphine, Chaumet crowns the finger with a pear-cut sapphire in the new Aigrette Impériale Joséphine ring.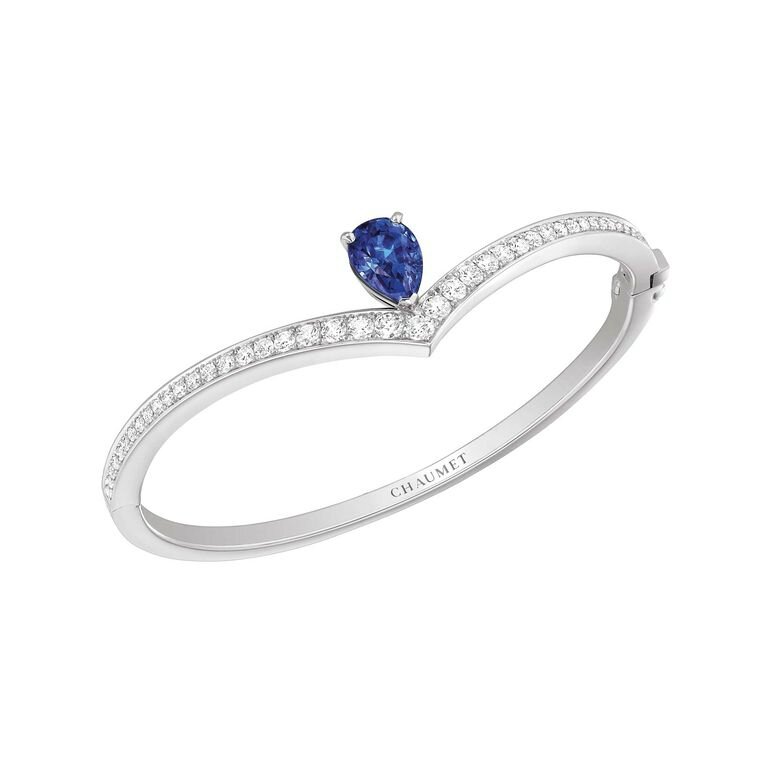 Chaumet's Aube Printaniere Joséphine bracelet expresses the grace of a spring bouquet glistening with diamond dewdrops, with a centrally set sapphire adding a flash of colour.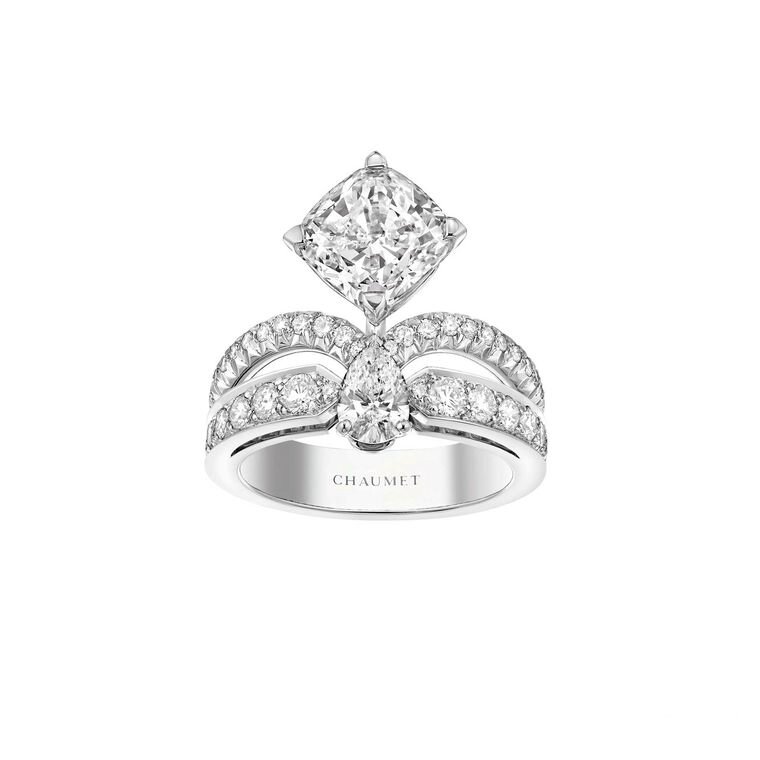 The Eclat Florale diamond ring from Chaumet's new Joséphine high jewellery collection celebrates the cushion cut and captures the freshness of a garden with bursts of floral motifs.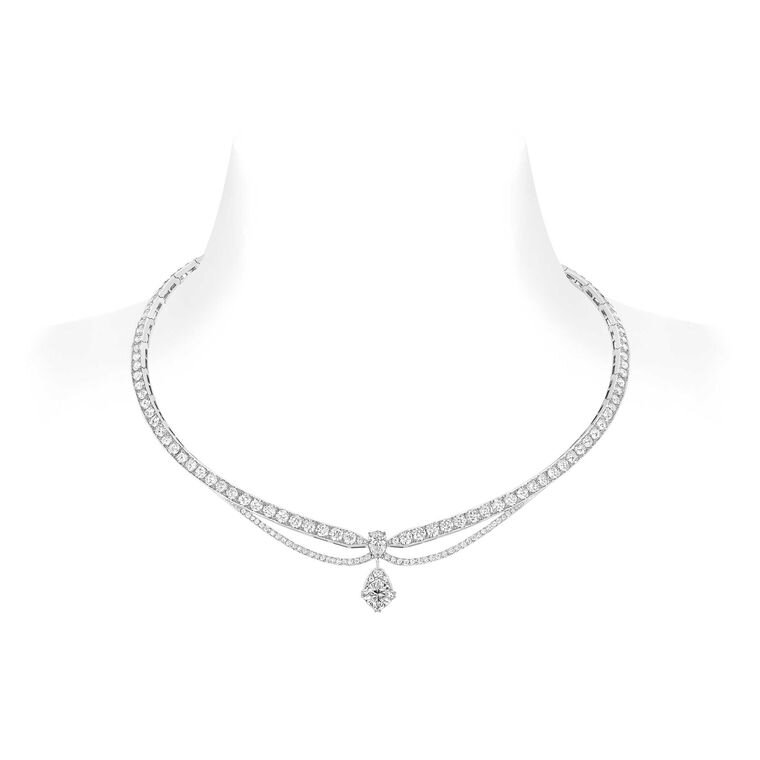 The cushion-cut diamond on this Chaumet Eclat Florale Joséphine necklace creates an elegantly tapered silhouette.
Napoleon considered the cushion cut the most beautiful of all the diamond shapes and, in this beautiful tiara, Chaumet places it centre stage, surrounding cushion-cut diamonds with rows of shimmering diamonds.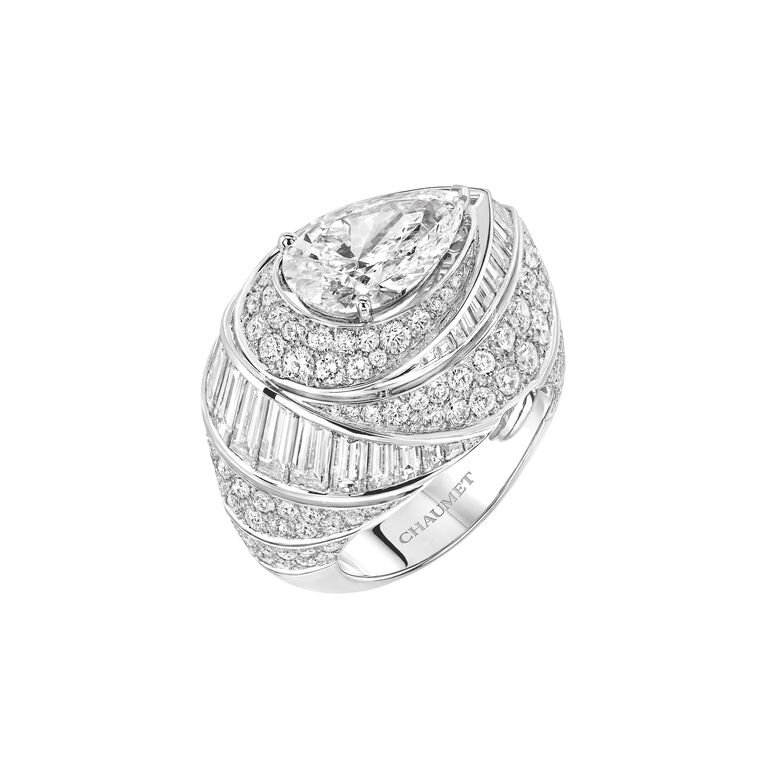 This beautiful cocktail-style Rondes de Nuit ring from Chaumet's new Joséphine collection features a pear-cut diamond wrapped in baguette and brilliant-cut diamonds.
This impressive Rondes de Nuit necklace takes the pear-cut, so much part of the Chaumet style, and positions it centre stage, wrapping it in ribbons of diamonds.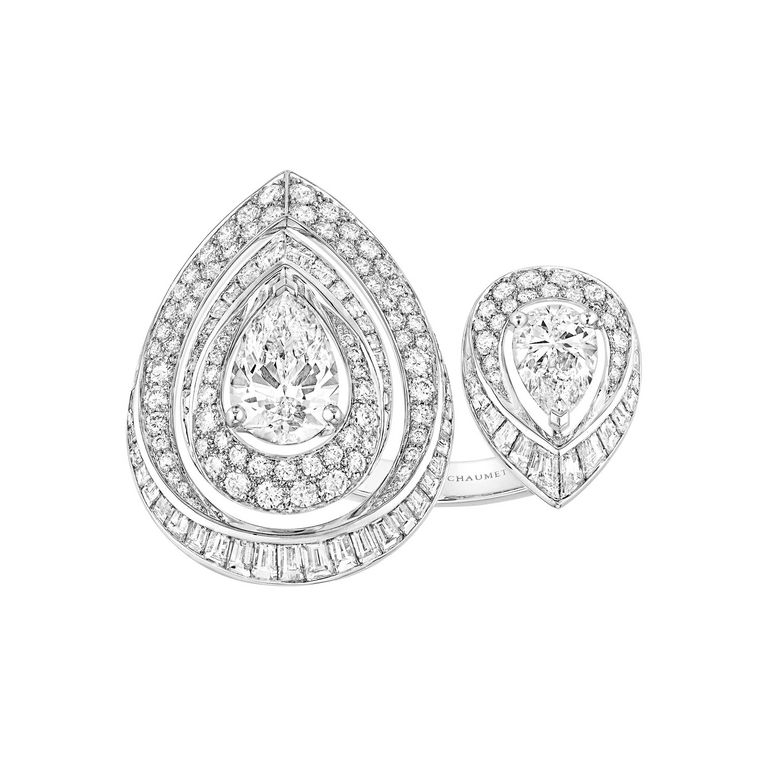 The pear-cut shape is integral to the new Chaumet Joséphine high jewellery collection, and none of the pieces display it so vividly as this between-the-finger ring with two pear-cut diamonds surrounded by a halo of diamonds.
(Source: thejewelleryeditor)