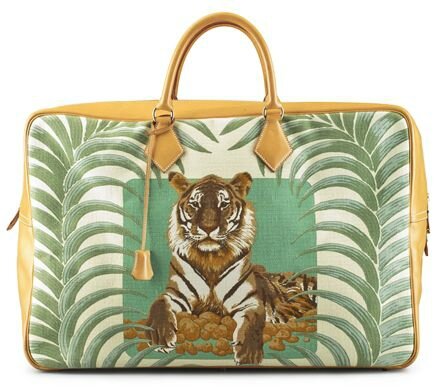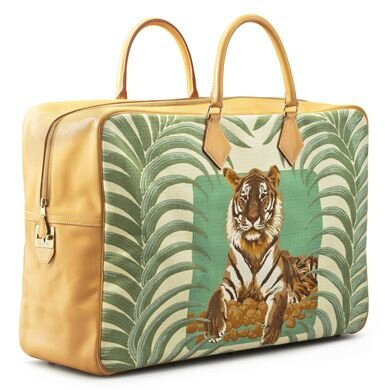 Hermès 60cm Vache Naturelle & Tigre Royal Linen Travel Plume Bag, 1997. Estimate USD 3,000 - 4,000. Photo Christie's Image Ltd 2015
Gold Hardware, interior is canvas. Includes clochette and keys for locking zipper. 22.5" Width x 14.5" Height x 8" Depth. Very Good to Excellent Condition. Very light wear to leather.
If summer travel is in your future, no travel bag is chicer. This oversized Plume with its tan-colored Vache Naturelle leather and fierce silkscreened Tiger Royal design is sure to turn heads when traveling by plane, train, or automobile.
Christie's Handbags & Accessories auction - 14 July through 23 July 2015