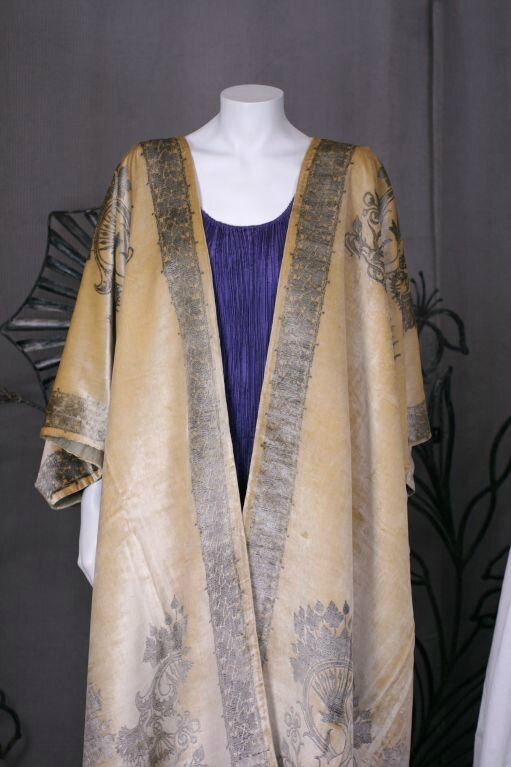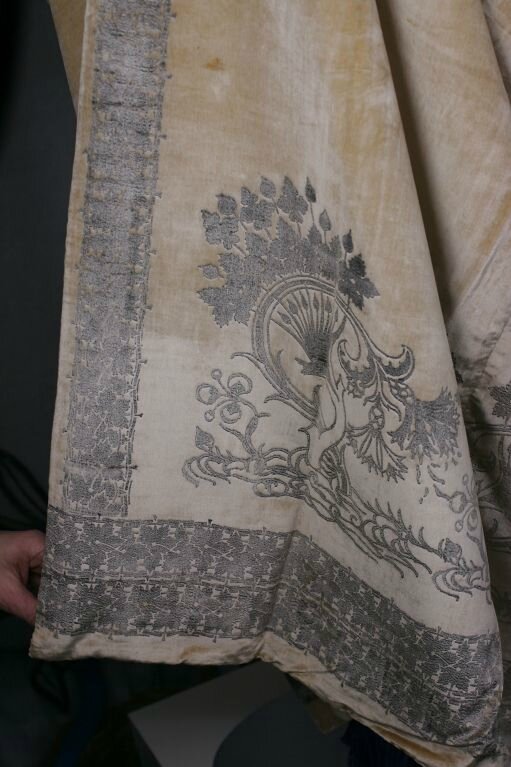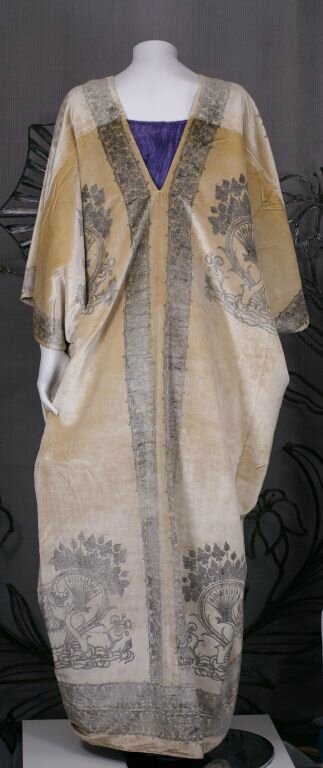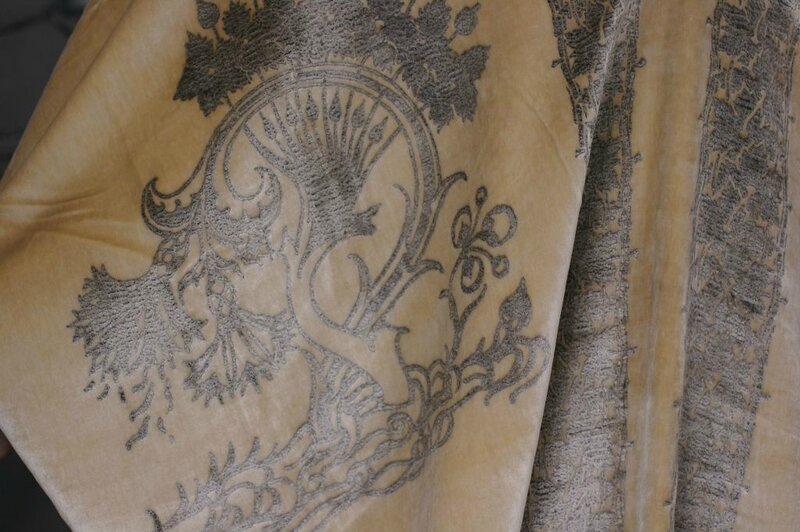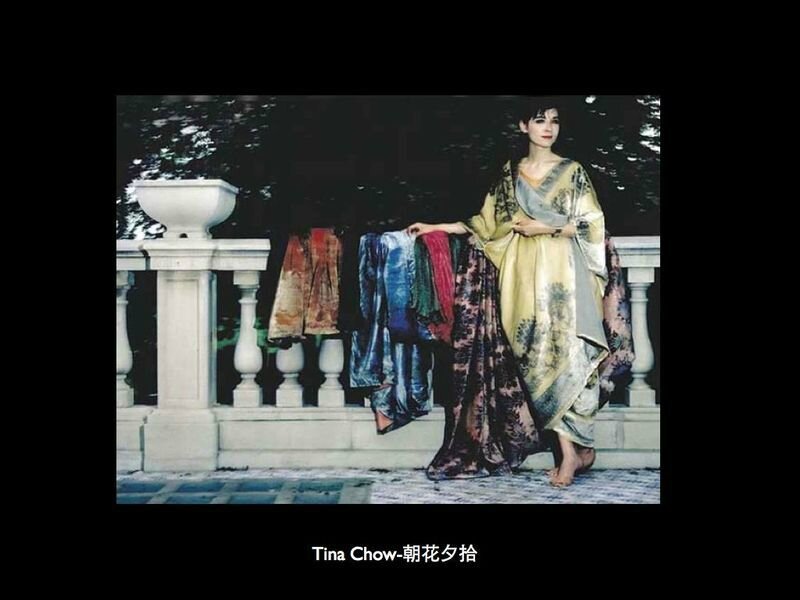 Fortuny Banana Stencilled Velvet Coat, Provenance Tina Chow.
Silk, velvet,metallic pigments. Pattern: Bellini. Length 50" - Width 42" - Shoulder 20" - Armhole 12". Price Upon Request.
Fortuny translated the caftan as a loose fitting outer garment,usually made out of silk velvet crepe or gauze the fitted back and open front allowed for elaborate stenciled decoration and venetian bead trim.
The hand stenciling is done with real gold metallic pigments aged to a mellow, burnished color. Fortuny built his stenciled pieces layer upon layer, until he achieved the effect of an ancient brocade.
Ex collection of fashion icon: Tina Chow
Fortuny offered by Vintage Luxury. By Appointment Only, New York, NY 00000, United States