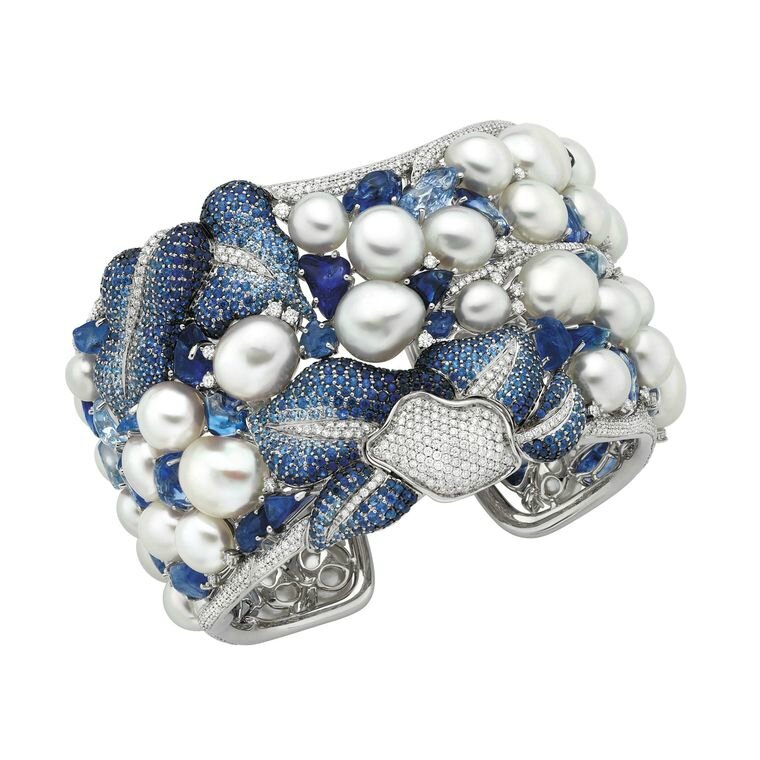 Inspired by Australia's blue Vanda orchid, the Vanda cuff from Autore jewellery features 44 large Keshi pearls, 7,000 diamonds, and both rough and facetted sapphires.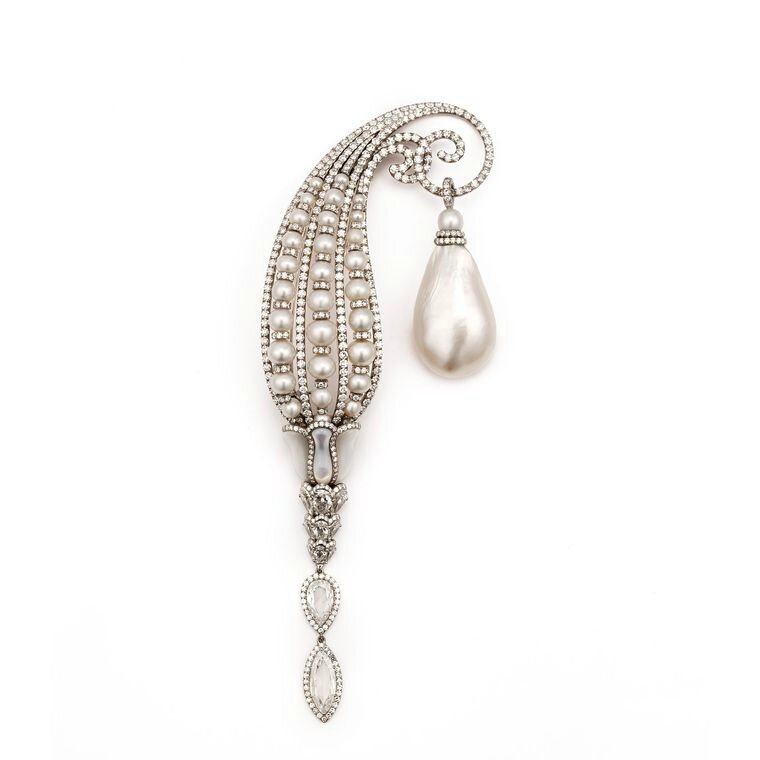 This brooch from Glenn Spiro jewellery in the form of an Indian turban ornament features a droplet-shaped natural pearl and is set with 1,230 diamonds.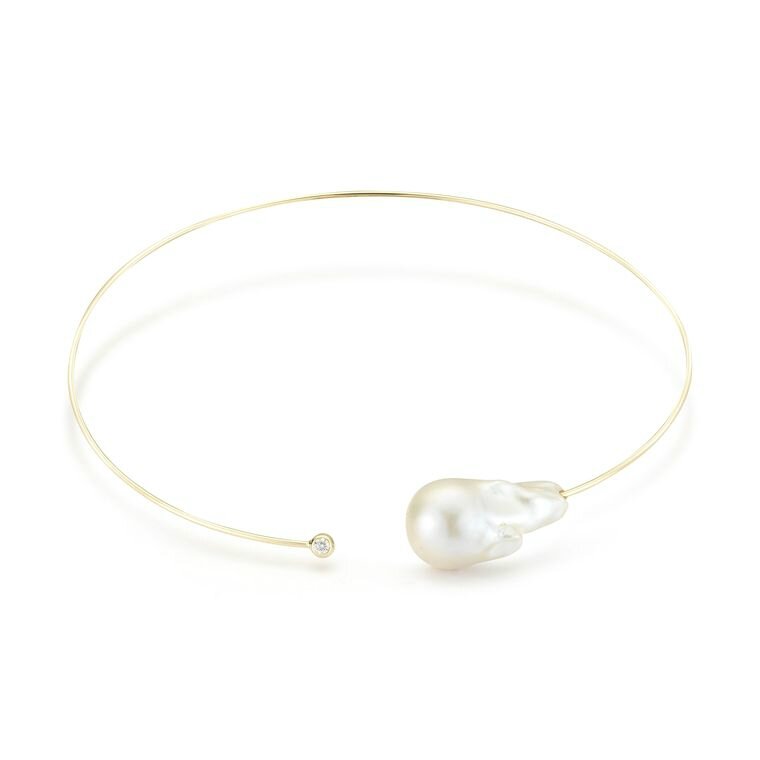 This fashion-forward choker from New York-based Mizuki features a Chinese baroque freshwater pearl.
(by courtesy of TheJewelleryEditor)