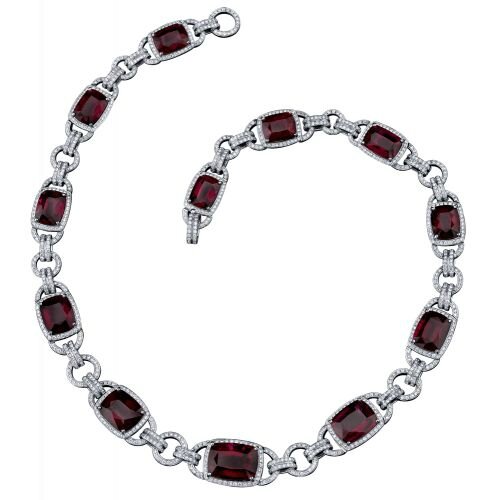 Robert Procop. The Parisian Collection.
The 1925 International Exposition of Modern Industrial and Decorative Arts in Paris introduced the world to a new esthetic. Inspired by Egyptian and Aztec forms, art deco became the culmination of the modern Parisian style of the 20's. Over the last century, artisans have revitalized the styles of this Art Deco period, adding further color and modernism to their inspirations.
Today we create new designs with dynamic colors using innovative cutting techniques to facet the gems with excellent brilliance and shapes.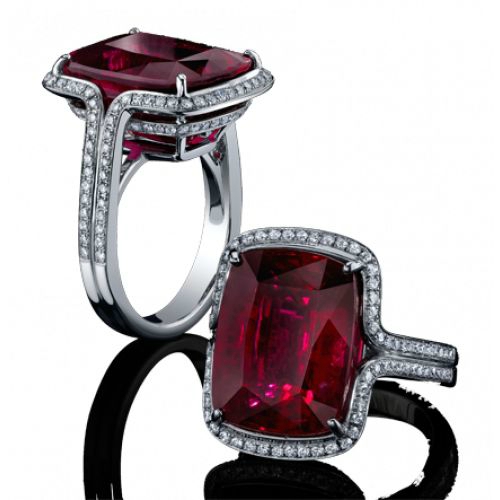 Robert Procop. Parisian Rubellite and White Diamond Ring.
This faceted rectangular cushion ring, set with a brilliant red rubellite and white diamonds, is innovatively designed to lay elegantly on the finger length wise.
Hinting at the timeless elegance that inspired it, this ring artfully displays a single row of brilliantly cut diamonds around the main stone, flowing into a Deco inspired double split diamond shank reflecting the vibrancy of the Parisian 20's.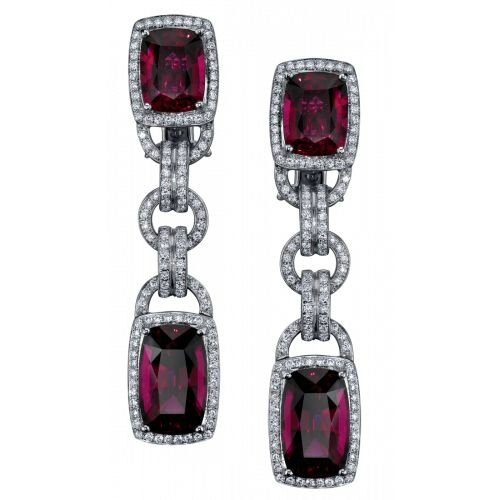 Robert Procop. Parisian Rubellite Deco Earrings.
These Deco rubellite and diamond earrings are paired with a matching necklace in an exquisite suite that reflects the grandeur and opulence of the era that inspired it.
The roaring twenties were a time of glamour and elegance, and the influence of this era impacted architecture and design in all mediums across America. Characteristic of the Deco style, the round and rectangular shapes are juxtaposed to create a sense of vibrant and eclectic excitement.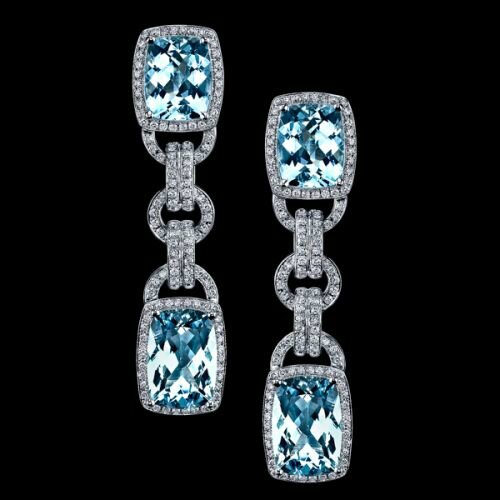 Robert Procop. Parisian Aquamarine Deco Earrings.
A river of twinkling blue aquamarine gems precision set in 18K white gold create a beautiful adornment of soothing blue.
Robert Procop. Rubellite Parisian Deco Earrings
With innovative design, these vibrant rubellite earrings combine the linear shapes of the emerald cut with the flowing movements of the oval cut.
The double row of brilliant diamonds on the angular stone sets it apart from the single row design of the rounder gems. This piece reflects added dimension and a contemporized flair from the elegant Deco era.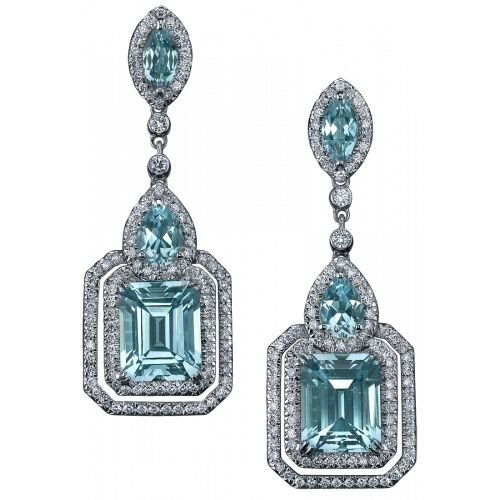 Robert Procop. Parisian Blue Topaz Deco Earrings.
The soft shimmering hues of blue topaz are beautifully framed by white diamonds in these Deco-influenced earrings of white gold.