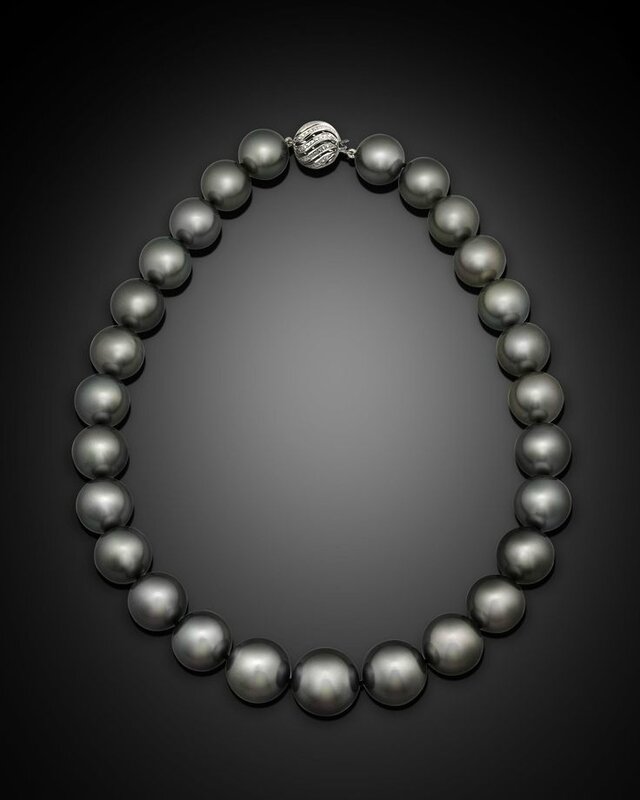 Tahitian Black Pearl Necklace, 17 1/4" length. Photo courtesy M.S.Rau Antiques.
Twenty-seven entrancing Tahitian pearls comprise this elegant necklace. Boasting a deep, smoky black hue, these magnificent treasures from the sea range in size from 14.1 mm to an incredible 17.6 mm, an astonishing size for such high-quality pearls. An elegant clasp of swirling 14K white gold completes this exquisite design. Price: $38,500
Prized for their dramatic coloring, Tahitian black pearls are among the largest and most beautiful pearls in the world. Cultivated from the large black-Lipped variety of the pinctada maxima oyster, these extraordinary pearls boast the darkest, most luminous coloring of any other pearl.