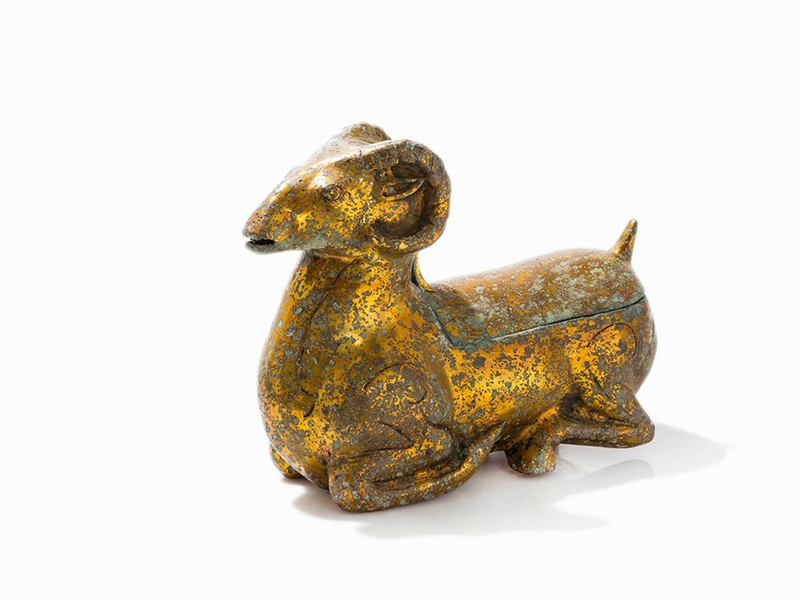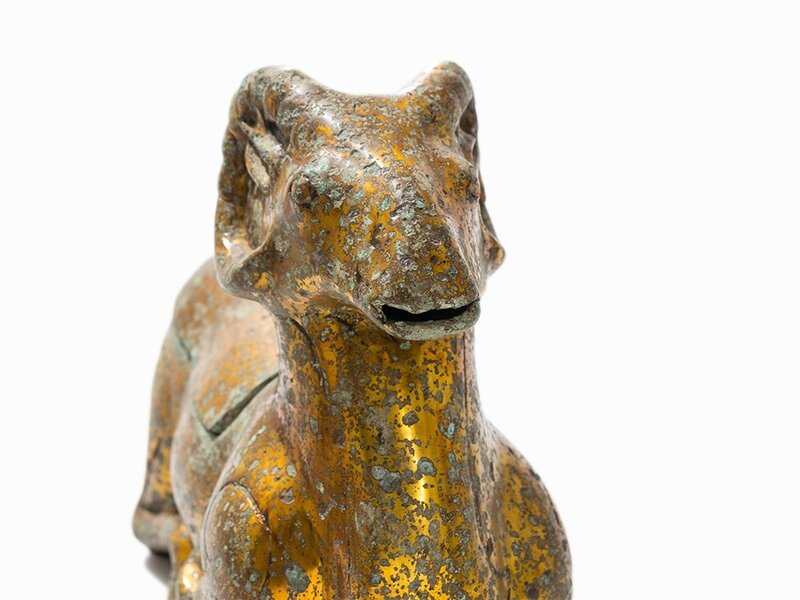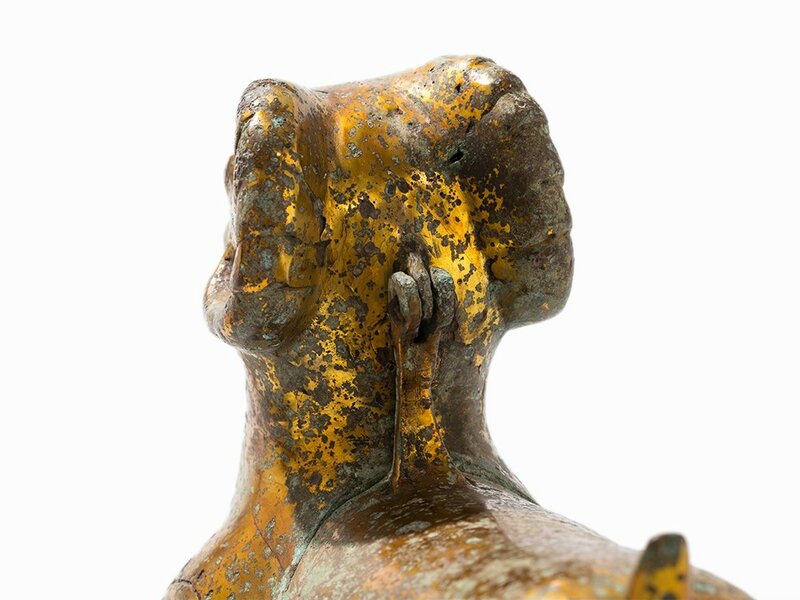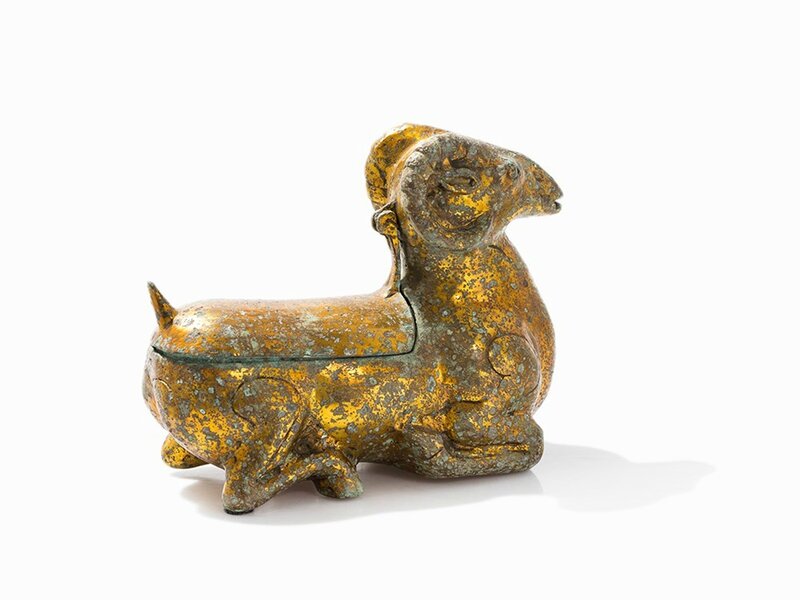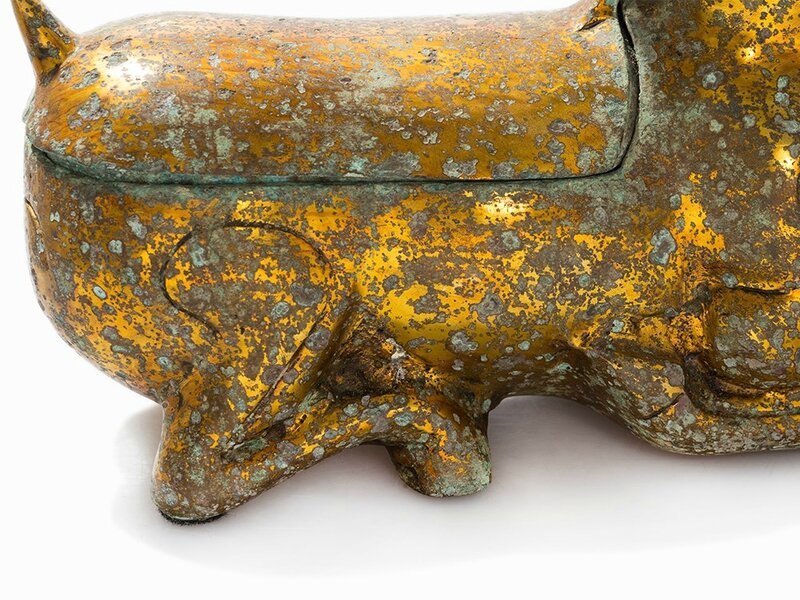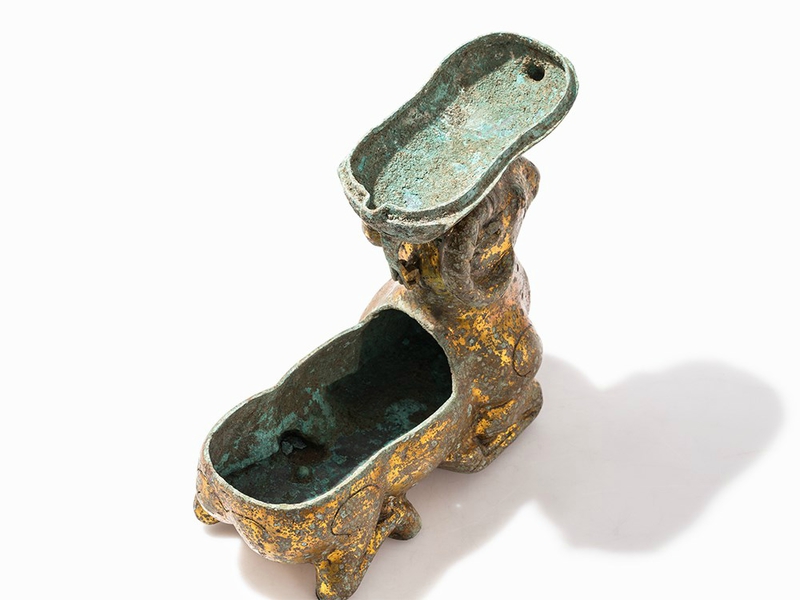 Fire Gilt Bronze Zun Oil Lamp in Shape of a Ram, Han Dynasty (206 BC-220 AD). Estimate 3,200 Euro. Photo Auctionata AG.
Fire gilt bronze. Hollow-cast in the form of a recumbent ram with scrolled horns. Simple position and plain wall. The hinged rump forming the cover of the lamp. The surface with a partly green patina. Dimensions: 20.5 x 25 cm
Oil lamps of this type, cast in the shape of animals became popular during the Han dynasty. Typically the hinged cover flips up to reveal the oil reservoir in the body of the animal. Ram shape lamp were particularly common. One example was excavated in 1968 from the Western Han dynasty tomb of Liu Sheng, Prince of Zhongshan, Mancheng, Hebei province, and is illustrated in Zhongguo Qingtongqi Quanji - 12 - Qin Han, Beijing 1998, p. 112, no. 110. Another in the Mount Trust Collection is illustrated by William Watson, Ancient Chinese Bronzes, pl. 84a.
Auctionata AG. Asian Art. Monday, Aug 24, 2015, 12 pm EDT - Berlin