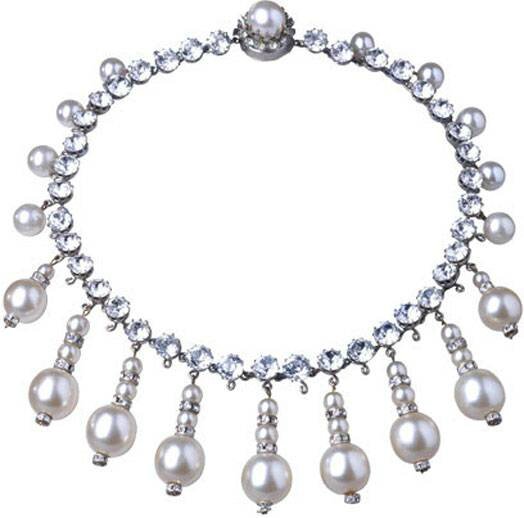 Balenciaga. Collier réalisé par Robert Goossens.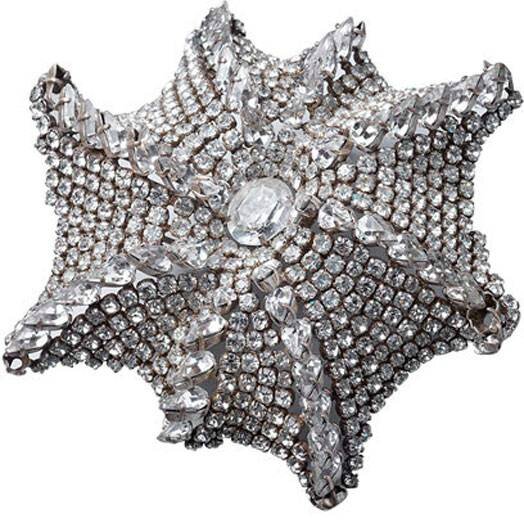 Balenciaga, Broche. Métal argenté et cristal de Bohême étamé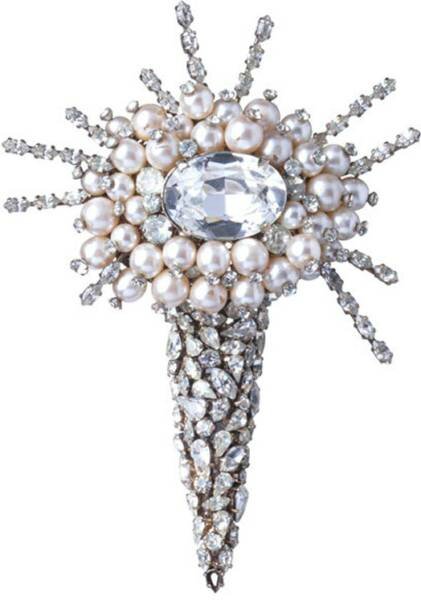 Balenciaga, "Rays of sunshine" brooch, 1967.
covered in silver-plated Bohemian crystals in different cuts, assembled on a conical silver metal structure. It is crowned with oval Bohemian crystals, surrounded by spheric. Made in the workshop of Roger Jean-Pierre, one of the jewellers most closely associated with Balenciaga. Photographed by Hiro for Harper's Bazaar in September 1967 and worn by the model Marisa Berenson.