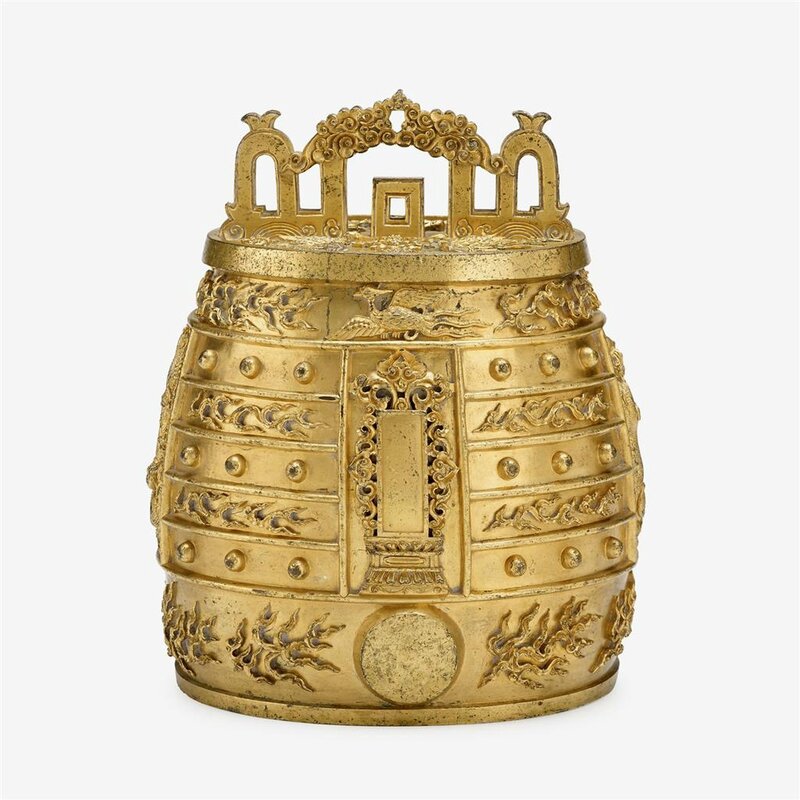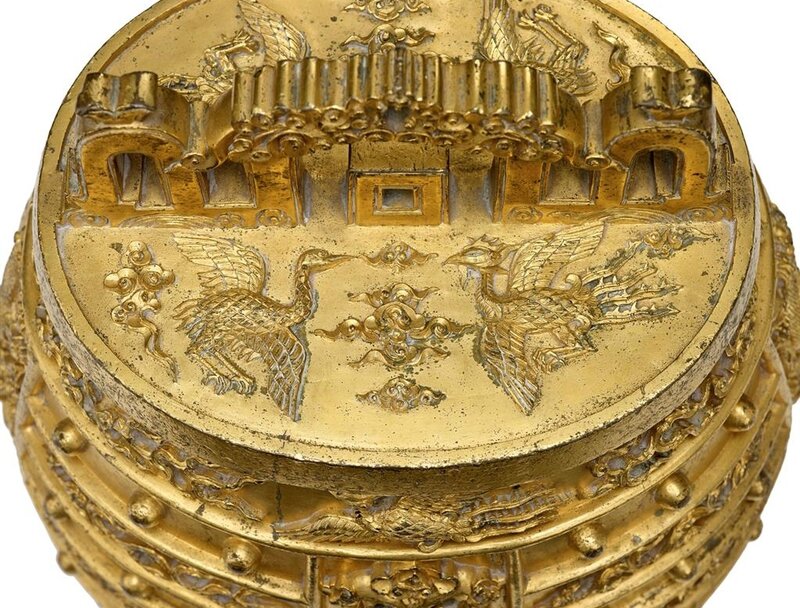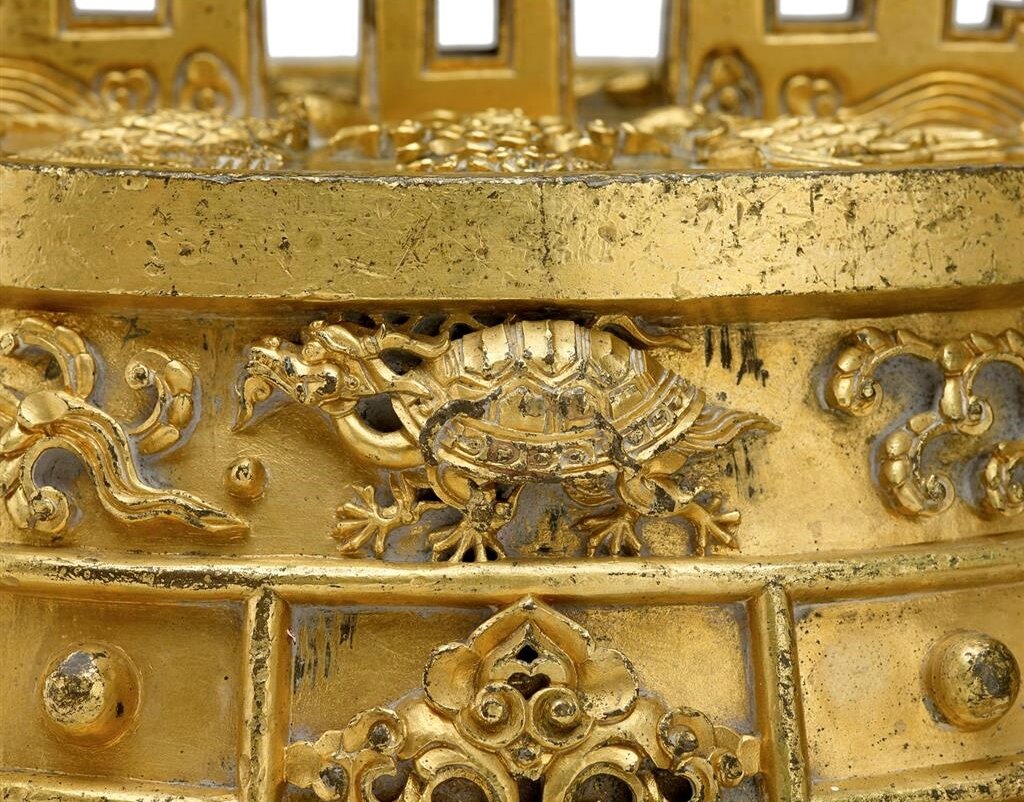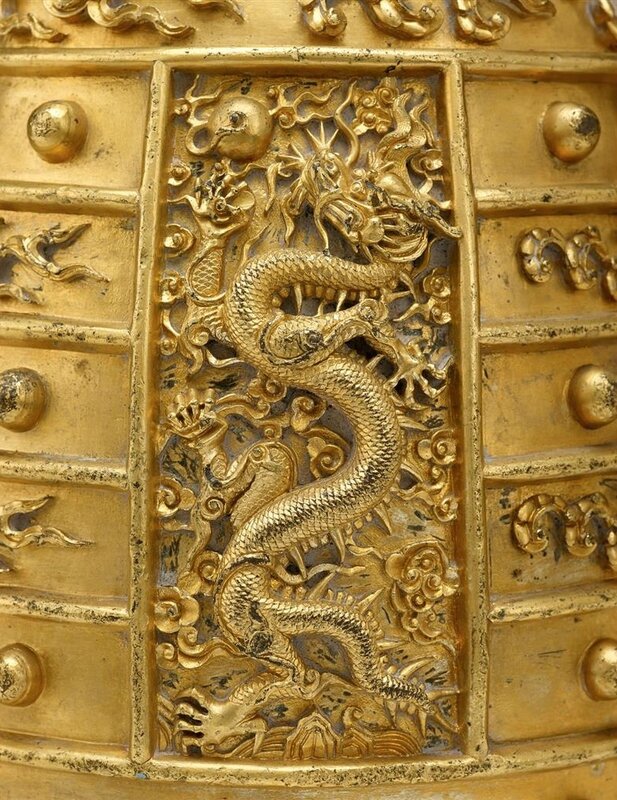 An Imperial Chinese gilt bronze ritual bell, bianzhong, Ming dynasty. Estimate $200,000-300,000. © 2015 Freeman's.
H: 11 in., 28cm; Weight: 26 lbs 12 oz., 12.13 kg
PROVENANCE: Property of a Virginia gentleman
Purchased at a Virginia auction, 1980s; previously from the estate of a retired U.S. military officer.
Note: Bianzhong were assembled in graduated sets of sixteen. They are commonly used in ritual ceremonies and are suspended in two tiers of eight over tall and elaborate wooden frames, as depicted by Giuseppe Castiglione in his painting, "Imperial Banquet in Wanshu Garden", illustrated by Chuimei Ho and Bennet Bronson in the book Splendors of China's Forbidden City: The Glorious Reign of Emperor Qianlong, published by The Field Museum, Chicago, p. 52, pl. 42. A number of these bells are known to have left China during the late 19th and early 20th century, and many of them have resurfaced at auction over the past two decades. One identical example, recorded and classified as from the Ming Dynasty (1368-1644) of China, was received by the Chinese government in 1994 and is currently held in the Temple of Heaven, Beijing.
A few related examples have been sold in the past, one at Christie's London, March 29th, 1966, lot 171. An identical gilt bronze bell with a missing striking disk was sold at Sotheby's Paris, June 9th, 2010, lot 43, and another identical example was sold at Michaan's, June 18th 2012, Lot 8136. Freeman's as well, had the privilege of encountering and selling an identical example this past March, which was acquired by American Lt. Peter Bartsch in China in 1900 (see Freeman's, March 15th, 2015, Lot 65).
The present two bells, of identical decorations to exterior, are cast with slight differences in form and wall thickness, forming two respectively different musical notes. The heavier bell with a thicker wall strikes a higher pitch while the lighter bell with a thinner wall strikes a lower pitch. These two ritual bells are both the property of a Virginia gentleman, who purchased them in the 1980s from a Fredericksburg, VA auction. They were identified then to have previously been from the estate of a retired U.S. military officer.
Freeman's. ASIAN ARTS. 12 SEPTEMBER 2015