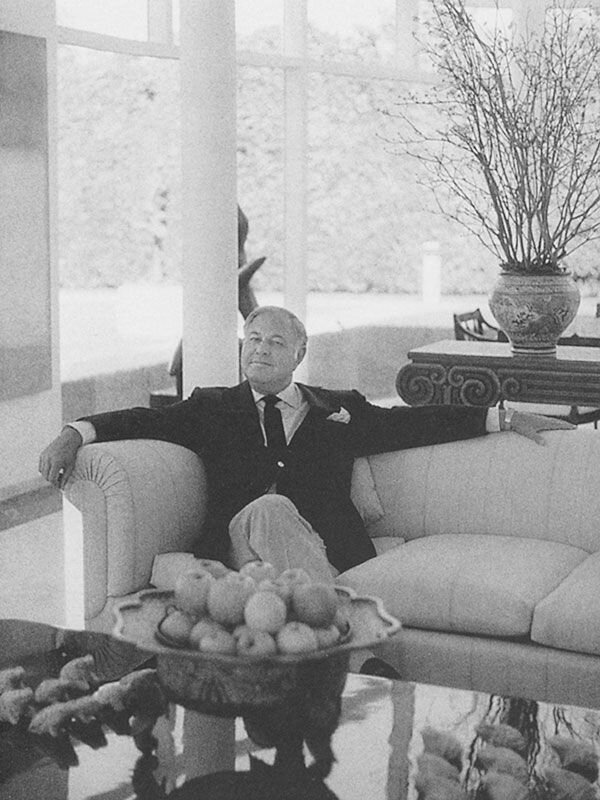 Alfred Taubman relaxing at his home in Palm Beach, Florida. Image: Courtesy of Sotheby's.
LONDON.- Sotheby's announces that the collection of legendary collector, philanthropist and businessman A. Alfred Taubman will be sold in a series of dedicated auctions beginning this autumn in New York*. The remarkable collection, which comprises more than 500 works stretching from antiquity to contemporary art, is valued in excess of $500 million, making it the most valuable private collection ever offered at auction.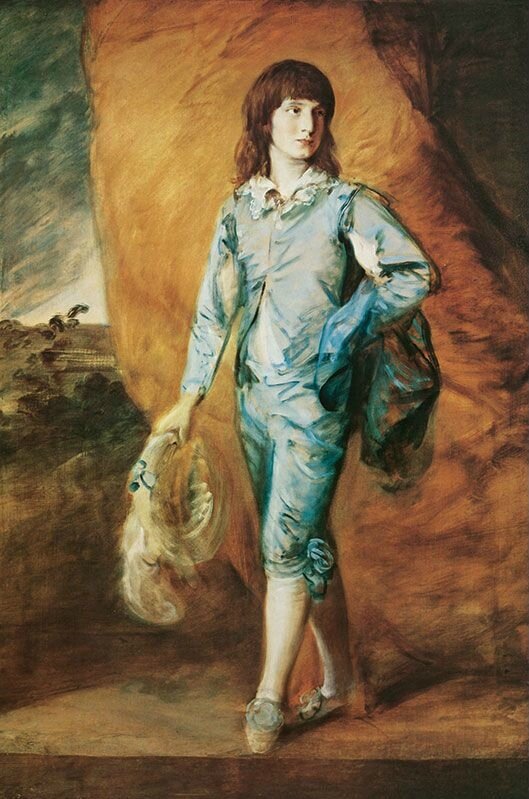 Thomas Gainsborough R.A., The Blue Page. Estimate $3,000,000-4,000,000. Image: Courtesy of Sotheby's.
THE COLLECTION
A. Alfred Taubman, who passed away in April at the age of 91, immersed himself in the arts throughout his life – from his early training as an architect, to critical roles as a founder of the Archives of American Art at the Smithsonian Institution, a board member of the Whitney Museum of American Art and longtime Chairman of the Arts Commission of Detroit, the entity which oversaw the Detroit Institute of Arts. "Alfred had an exceptional visual sense that informed his collecting," said Simon Shaw, Co-Head of Sotheby's Impressionist & Modern Art Department Worldwide. "The upcoming auctions will unveil Alfred's extraordinary taste across periods and genres. The Taubman name will join such storied American collections as Ford, Gould, Dorrance, Havemeyer and Thannhauser. Interestingly, a number of the works we are presenting for sale were formerly part of those esteemed collections." Alex Rotter, Co-Head of Sotheby's Contemporary Art Department Worldwide, commented, "Individual works in the collection, which Alfred personally selected over a half century, tell equally exciting stories, with stunning examples by Jasper Johns, Willem de Kooning, and Jackson Pollock, bearing the marks of such storied galleries as Leo Castelli, Betty Parsons, and Xavier Fourcade."

Represented in the broad-ranging collection are an impressive number of iconic artists including: Mark Rothko and Frank Stella; Pablo Picasso and Egon Schiele; Winslow Homer and Charles Burchfield; and Albrecht Dürer and Raphael.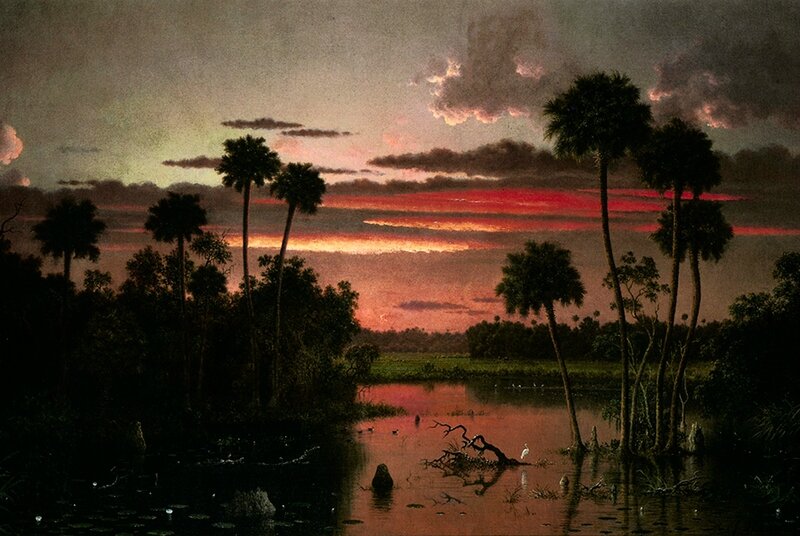 Martin Johnson Heade, The Great Florida Sunset, 1887. Estimate $7,000,000-10,000,000. Image: Courtesy of Sotheby's
THE LEGACIES OF A. ALFRED TAUBMAN
A self-made man, A. Alfred Taubman launched The Taubman Company – dedicated to designing and building retail projects – in 1950, with a $5,000 loan. Beginning in the 1960s and 70s the business flourished, based in part on his insights about how America's growing car culture would come to transform cities and suburbs. He revolutionized the retail experience, creating many of the design innovations that are considered standard in the industry today. The central focus of Mr. Taubman's business philosophy was the customer; he recognized that a shopping trip was also a leisure and entertainment experience.

In 1983, A. Alfred Taubman made his most high-profile acquisition: Sotheby's auction house. He considered the auction process too inaccessible for most. For close to two decades, Mr. Taubman set about changing the way Sotheby's did business, opening it up far beyond the dealers who were its historic mainstays, and helping to create the stunning growth of the international art market. He used his design sensitivity to create inviting spaces for customers and introduce innovations in the way works of art were exhibited. Under his stewardship, sales such as The Jewels of the Duchess of Windsor (1987), The Andy Warhol Collection (1988), and the Estate of Jacqueline Kennedy Onassis (1996) were presented. "Alfred Taubman created the Sotheby's we know today, our iconic headquarters in New York, and the modern auction system for fine art collectors," said Tad Smith, President & CEO of Sotheby's, adding, "you can see his profound legacy and vision everywhere in today's global art market."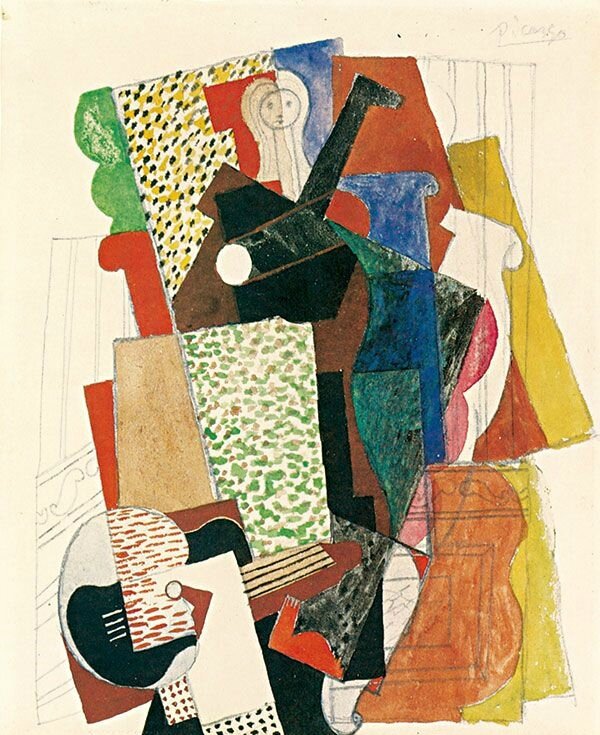 Pablo Picasso, Femme á la Guitare dans un Fauteuil, 1915-16. Estimate $500,000–700,000. Image: Courtesy of Sotheby's
Throughout the later decades of his life, A. Alfred Taubman committed his substantial fortune to support many major causes, primarily in the arts, education and medicine. He was the principal benefactor of the University of Michigan's Taubman College of Architecture and Urban Planning, the A. Alfred Taubman Medical Research Institute and the Health Care Center, Health Sciences Library and Biomedical Science Research building, each of which bears his name. At Harvard University's Kennedy School, he established The Taubman Center for State and Local Government. He also funded the Taubman Center for Public Policy at Brown University and The A. Alfred Taubman Engineering, Architecture and Life Sciences Complex at Lawrence Technological University. The A. Alfred Taubman Wing at the Detroit Institute of Arts houses the museum's European paintings collection.

Proceeds from the sale will be used to settle estate tax obligations and fund the A. Alfred Taubman Foundation. "It was important to Mr. Taubman that the Taubman Foundation continue to be a source of support for the arts, education and medical research," said Christopher Tennyson, a spokesperson for the Taubman estate. "His family is committed to continuing Mr. Taubman's philanthropic tradition."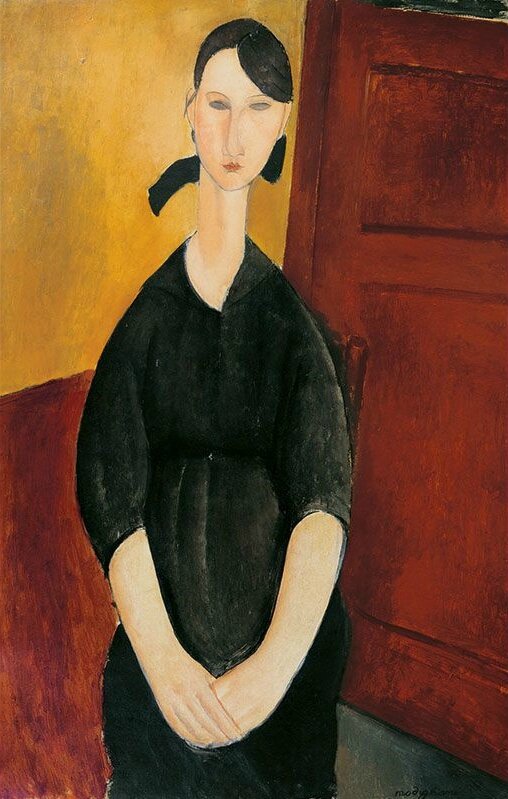 Amedeo Modigliani, Portrait of Paulette Jourdain, 1919. Estimate $25,000,000–35,000,000. Image: Courtesy of Sotheby's
Willem de Kooning, Untitled XXI, 1976. Estimate $25,000,000–35,000,000. Image: Courtesy of Sotheby's.
John Chamberlain, Captain Cooke, 1988. Estimate $600,000–800,000. Image: Courtesy of Sotheby's.