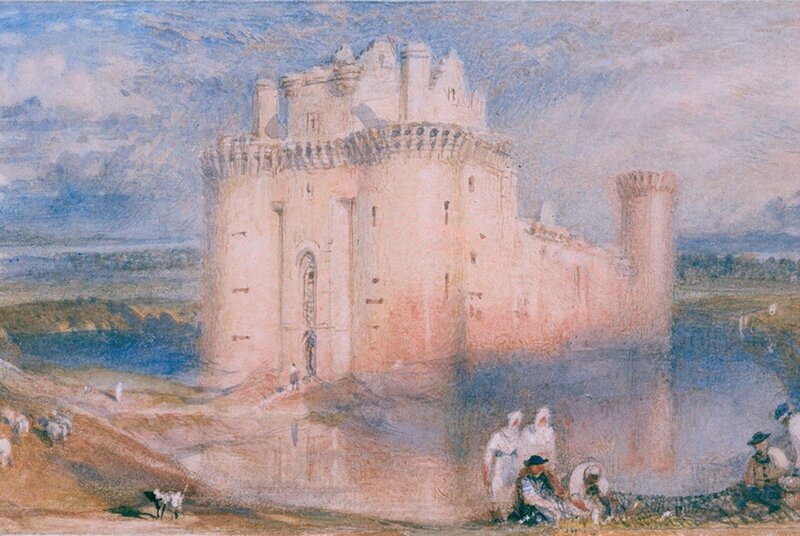 J. M. T. Turner (1775-1851), Caerlaverock Castle, c.1832, Watercolour on paper, Aberdeen Art Gallery & Museums Collections.
LONDON.- This Autumn, the Fleming Collection is exhibiting works from Aberdeen Art Gallery which is closed for refurbishment along with the adjoining Cowdray Hall.

Aberdeen Art Gallery's outstanding collection demonstrates the city's rich cultural heritage. The exhibition includes works by renowned Scottish portrait painters and artists. These include a 17th-century self-portrait by Aberdeen-born George Jamesone, regarded as Scotland's first great portrait painter, and a portrait by Allan Ramsay, the premier Scottish portrait painter of the mid-18th century. There are works by the Aberdonian artists, John Philip and William Dyce and contemporary artist Calum Innes, who trained at Gray's School of Art in Aberdeen.

Aberdeen Art Gallery was created during the 19th and early 20th centuries from wealth generated by thriving local businesses based on fishing, ship building and granite quarrying. John Forbes White (1809–1895), a flour merchant, art connoisseur and critic led the Gallery's establishment in 1885. Alexander Macdonald (1837–1884), a granite merchant, who bought and commissioned work directly from artists, was an early benefactor. As were Sir John Murray, a prominent businessman and Alexander Webster, who left his pictures and exceptional watercolour collection to the gallery in 1921.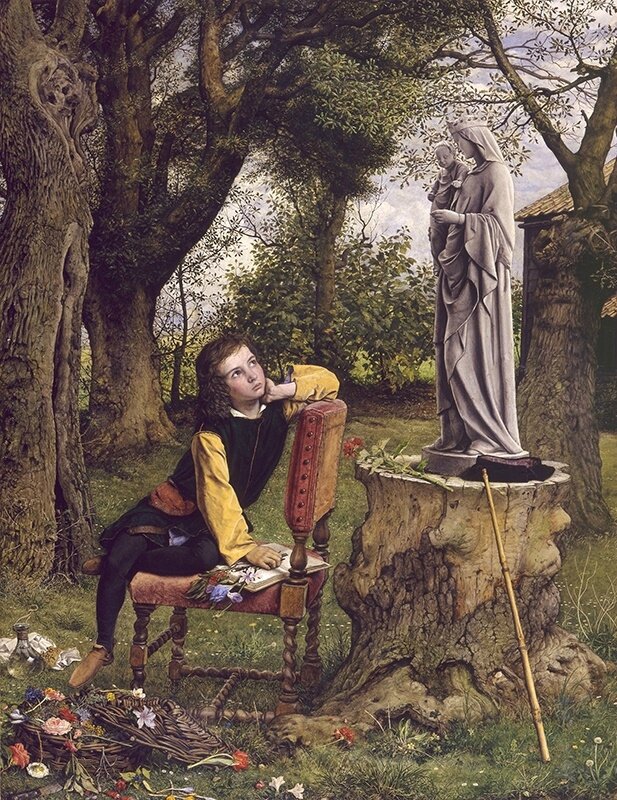 William Dyce RA HRSA (1806-64), Titian Preparing to make his First Essay in Colouring, 1856-57, Oil on canvas, Aberdeen Art Gallery & Museums Collections
Highlights of the Northern Lights exhibition include Turner's watercolour Caerlaverock Castle in Dumfriesshire, David Wilkie's portrait of Wellington, a flower study by Charles Rennie Mackintosh and William Dyce's Titian Preparing to make his First Essay in Colouring (1856–57). The latter was singled out for praise by Ruskin. Turner painted thirteenth-century Caerlaverock Castle in 1832, during one of his six visits to Scotland.

David Wilkie's The Duke of Wellington Writing Dispatches (1836) was described as the 'Portrait of the Duke, representing his Grace writing to the King of France on the night before the Battle of Waterloo' when exhibited at the Royal Academy in 1836.

The exhibition also includes paintings which reveal the changing Scottish landscape over time. William Mosman's naively painted view of the Aberdeen (1756) shows men with dragnets fishing for salmon in the estuary of the river Dee. Joseph Farquharson's Afterglow (1912) is a snow-scene painted from the portable studio, which he moved around his estate twenty miles west of Aberdeen. Joan Eardley's (1921–63) landscapes include views of the sea painted from the small cliff-top fishing village of Catterline in all weathers.

During the closure art works from the Aberdeen Art Gallery, will form separate exhibitions at the Stanley Spencer Gallery, Cookham, Towner Gallery, Eastbourne, Drents Museum, Netherlands and ARoS, Kunstmuseum, Aarhus, Denmark.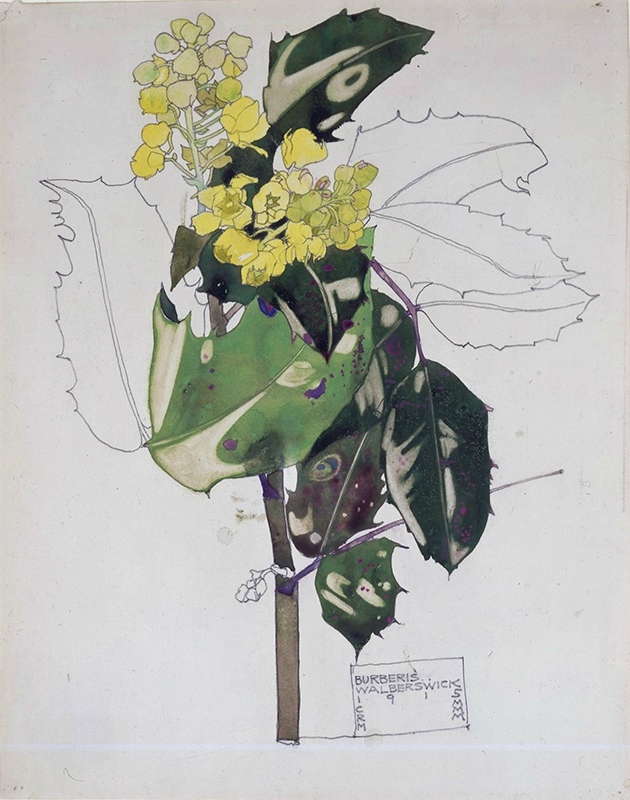 Charles Rennie Mackintosh (1868-1928), Berberis, Walberswick, 1915, Pencil and watercolour on paper, Aberdeen Art Gallery & Museums Collections.