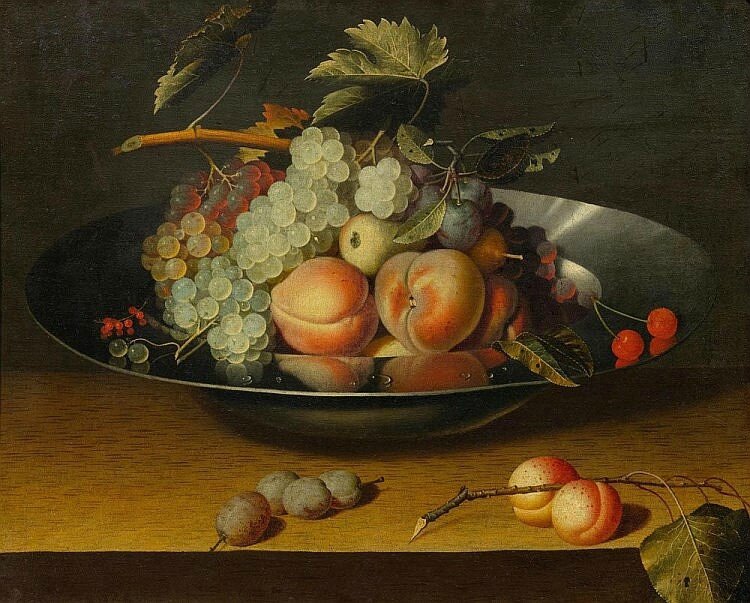 Circle of Louise Moillon (c.1610 Paris 1696), A still life with peaches and grapes, in a bowl, on a table. Estimated Price: CHF40,000 - CHF60,000. Photo Koller Auctions
Oil on canvas. 44.5 x 56 cm.
Provenance: - European private collection
Note: This attractive still life is to place stylistically to France in the 17th century and in the environment of Louise Moillon ( 1620-1696 ) and François Garnier ( 1600-1658 ) (see Faré, Michel: Le Grand Siècle de la Nature Morte en France, Le XVII Siècle, Paris 1974, S. 45, 59, 61).
Old Master Paintings by Koller Auctions, September 18, 2015, 3:00 PM CET - Zurich, Switzerland