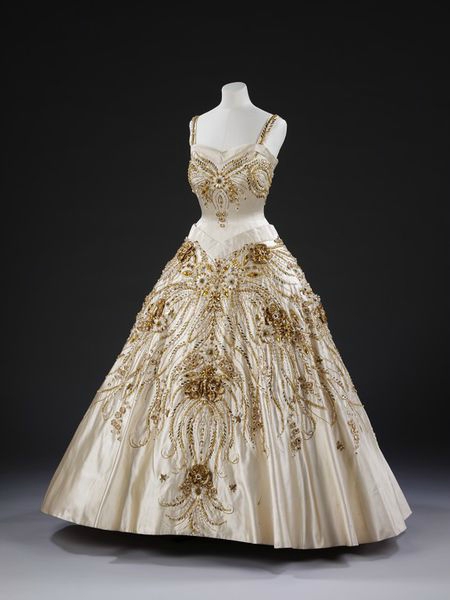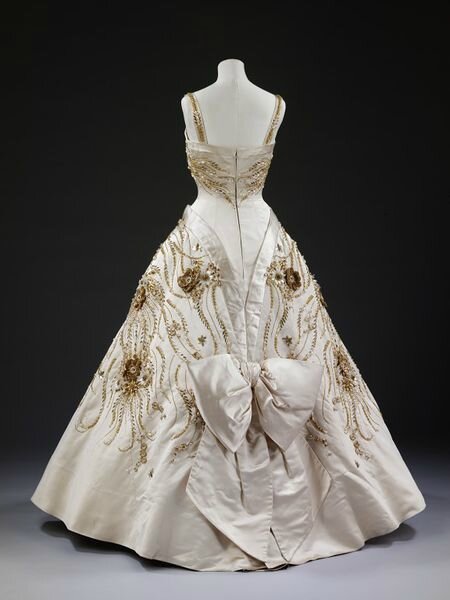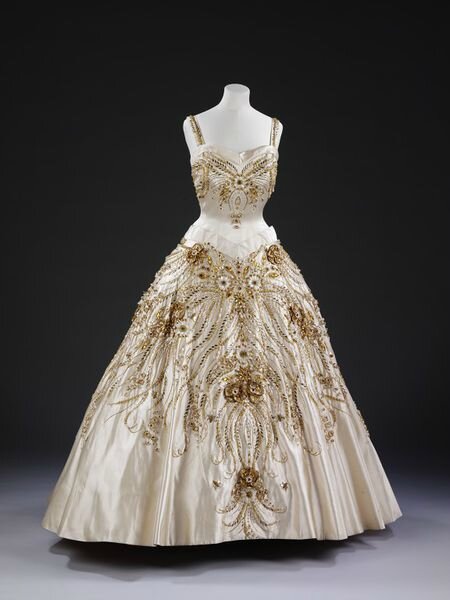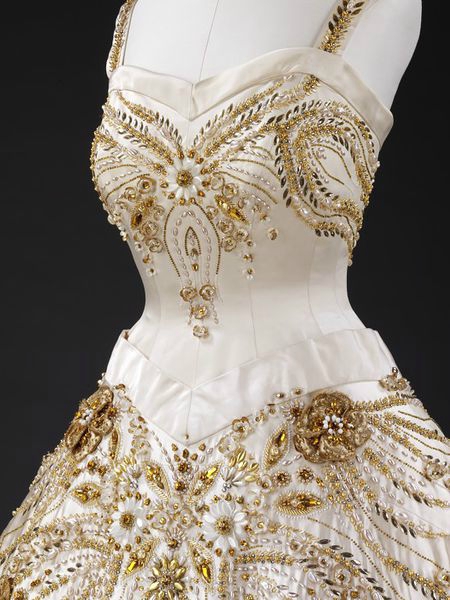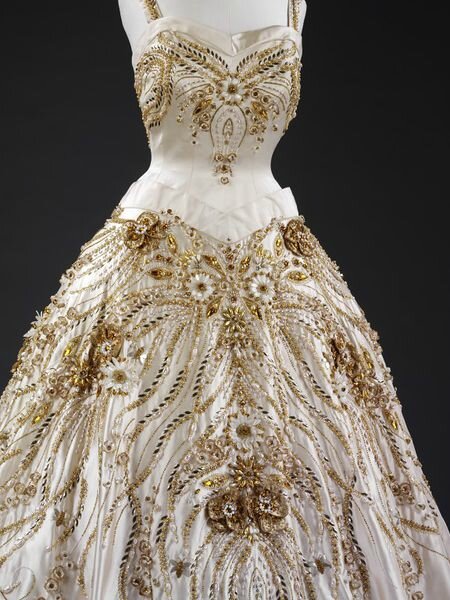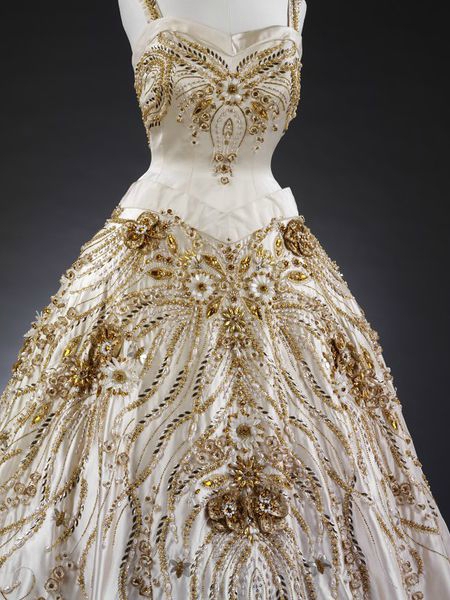 Norman Hartnell (born 1901 - died 1979), The Flowers of the Fields of France. Evening dress, Spring/summer 1957. Duchesse satin, embroidered with pearls, beads, brilliants, and gold thread. Worn by Her Majesty The Queen for the state visit to Paris, April 1957. Given by Her Majesty the Queen. T.264-1974. Victoria & Albert museum © V&A Images.
This splendid state gown with an extravagant back bow was designed for the Queen's state visit to Paris, April 8-11th 1957. The design diplomatically makes reference to French motifs, including the "Flowers of the Fields of France" (such as daisies and crossed wheat sheaves) and Napoleonic bees.
It was worn to the state dinner on the first night (Monday 8th April), hosted by President René Coty at the Elysée Palace, followed by a visit to the Opéra to see a ballet by Lifar from The Diaries of Cynthia Jebb.
The dress was worn with a necklace (of 4 stones with centre drop jewel) and small earrings, a tiara, and long white evening gloves adorned with a bracelet (or small watch) on the left wrist. The Queen also wore the jewelled Badge of the Legion d'Honneur and sash from her right shoulder to her waist (left). She also carried a small white handbag and wore a white fur stole for travelling.
The dress was displayed at Kensington Palace in 2006-7. Research conducted by Kensington Palace included an interview with Maureen Markham, one of the embroiderers who worked on the dress. She recalled that they worked with blacked-out windows to avoid the Press and that she hoped the Queen would have nice plush cushions to sit on so as not to crush the embroidery.
The Queen wore this dress again to the Opera in the early 1960s.
Historical significance: The 1957 State Visit followed the Treaty of Rome, which created the European Economic Community (EEC).