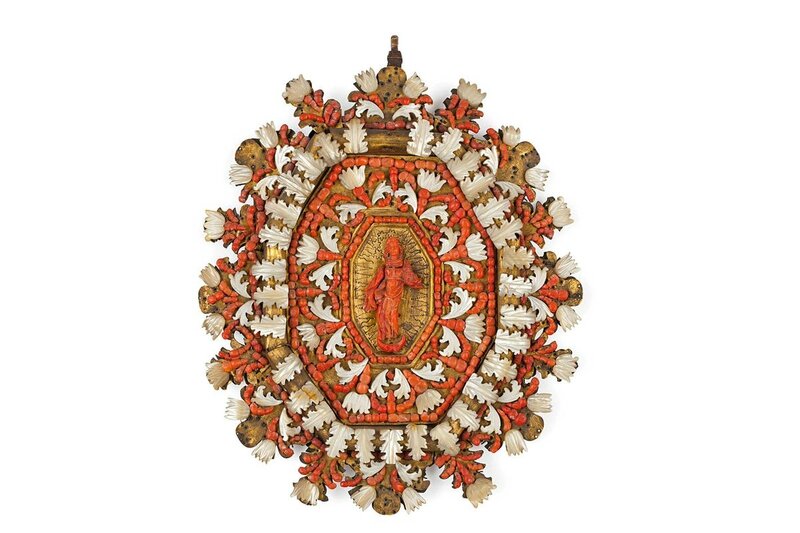 A copper, coral and mother of pearl capezzale, Trapani, 17th century. Estimate: € 20,000 / € 30,000. Photo Wannenes Art Auction.
octagonal frame embellished with dots and commas in coral and leaves in the middle and pearlescent 'depicted the Immacolata- wear, defects, some omissions and substitutions Alt. 23.5 cm, larg. 20 cm.
For comparison see such an exemplary display at Palazzo Madama in Turin (29 July to 28 September 2008), the exhibition 'Red coral, precious arts Sicilian Baroque' and published in its catalog (AA.VV., Milano 2008, pl. 17, p. 46).
WANNENES ART AUCTIONS , 16123 GENES. Furniture, Scupture and Work of Art from the Collection of Salvatore Iermano and Guiseppe Tirenna, 23 Septembre 2015 à 10h et 15h30