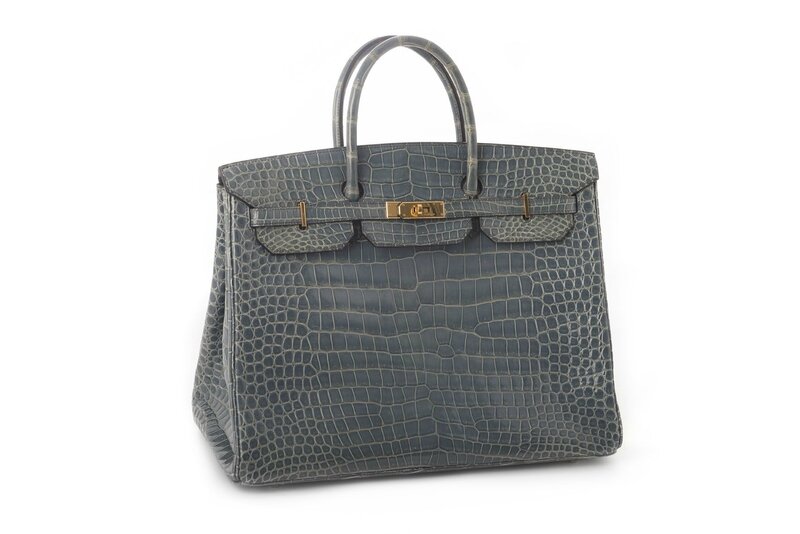 Hermès, Sac "Birkin" 40 cm en crocodile porosus (crocodylus porosus) bleu Jean, 2001. Estimation : 30 000 € / 35 000 € (180 000 / 220 000 HKD). Photo Artcurial.
garniture en métal plaqué or, doublure en chèvre comprenant une poche à fermeture sur glissière, une poche plaquée, double poignée. Année: 2001.
Lot soumis à des restrictions d'exportations/importations par la Convention CITES. Ce lot sera délivré uniquement à Hong Kong.
A Blue jean porosus crocodile 40 cm "Birkin" bag, gilt metal hardware, double handle. Year: 2001.
Item subject to CITES import/export restrictions. This lot can be collected from our Hong Kong saleroom or shipped to addresses within Hong Kong only.
ARTCURIAL - BRIEST-POULAIN-F.TAJAN, SHEUNG WAN – HONG KONG. From Paris to Hong Kong - Vacation 2 (Vente à Hong Kong), le 06 Octobre 2015 à 18h