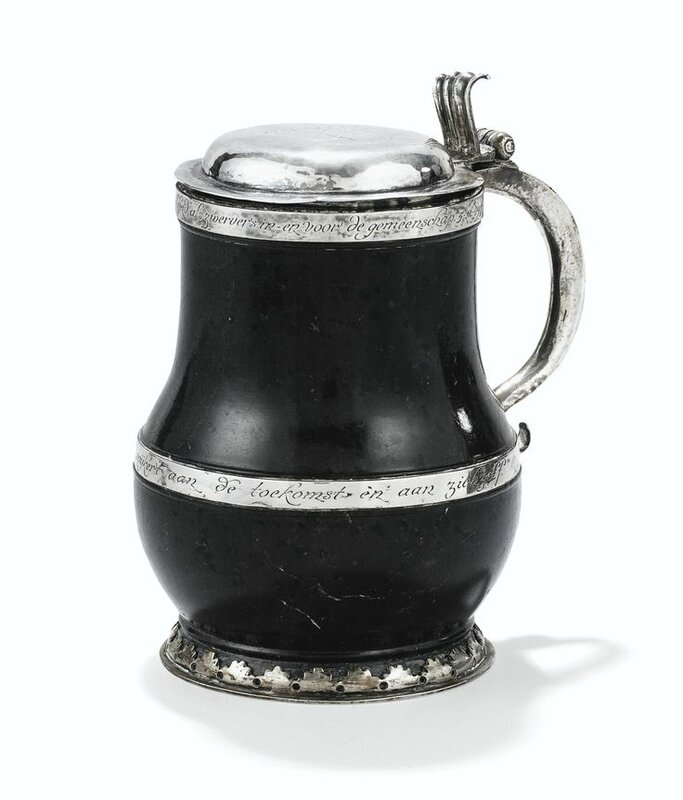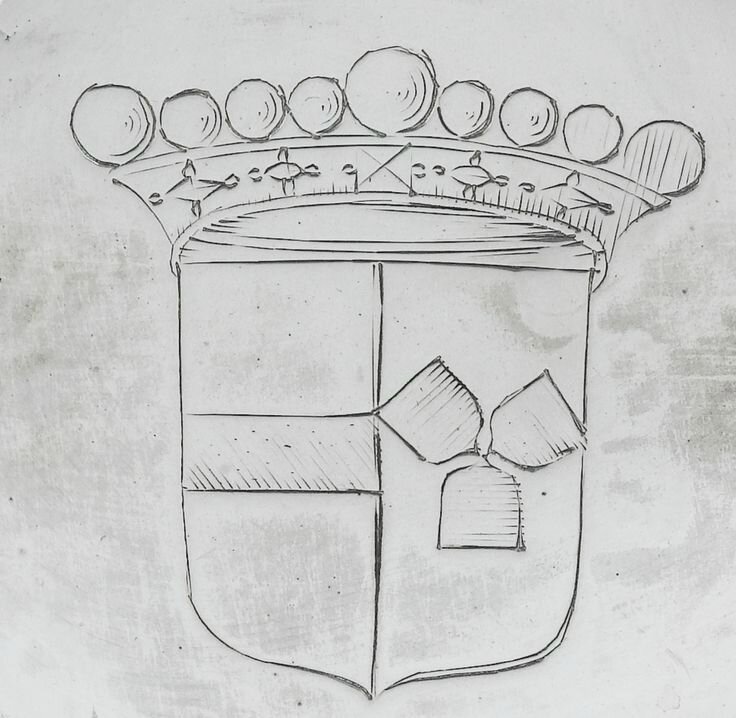 Chope en serpentine montée en argent probablement par Lucas Luicksen, Deventer (Hollande), seconde moitié du XVIIe siècle. Estimation 6,000 — 8,000 €. Photo Sotheby's.
ceintrée de deux bandes d'argent gravées d'inscriptions, aan G.J.H. Lap, in vrindschap en verbondenheid,als zwervers in en voor de gemeenschap 5.12- 49 ..., la seconde, Wie aan de jeugd spijkert, spijkert aan de toekomst en aan zichzelf, le couvercle gravé d'armoiries comtales, le bord du pied cintré d'une frise de feuilles. Haut. 15 cm ; 5 3/4 in high,
A SERPENTINE COVERED TANKARD WITH DUTCH SILVER MOUNTS, PROBABLY LUCAS LUICKSEN, DEVENTER, CIRCA 1670
Note: La première phrase gravée pourrait se traduire ainsi: à G.J.H. Lap, en toute amitié, comme des vagabonds dans la communauté et la seconde phrase: Celui qui ne fait pas suffisamment attention à la jeunesse se désintéresse de son propre futur. In English, "People who don't spend enough attention to the youth, is not spending enough attention to the future and therefore not spending enough attention to oneself" et "To G.H.Lap, in friendship and alliance like vagabonds in and for the community 5.12-49"
Sotheby's. Important Mobilier, Sculptures et Orfèvrerie Européenne. Paris, 04 nov. 2015, 02:30 PM