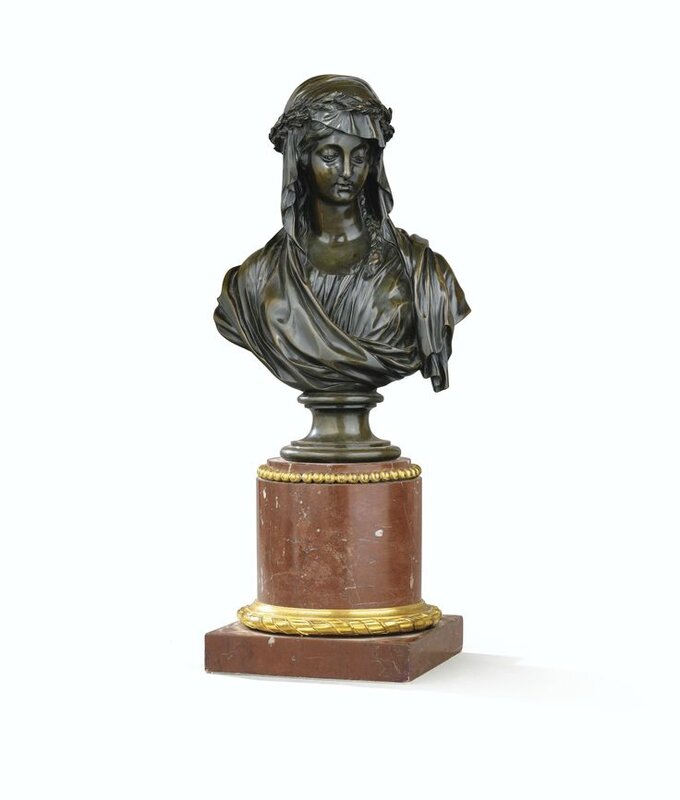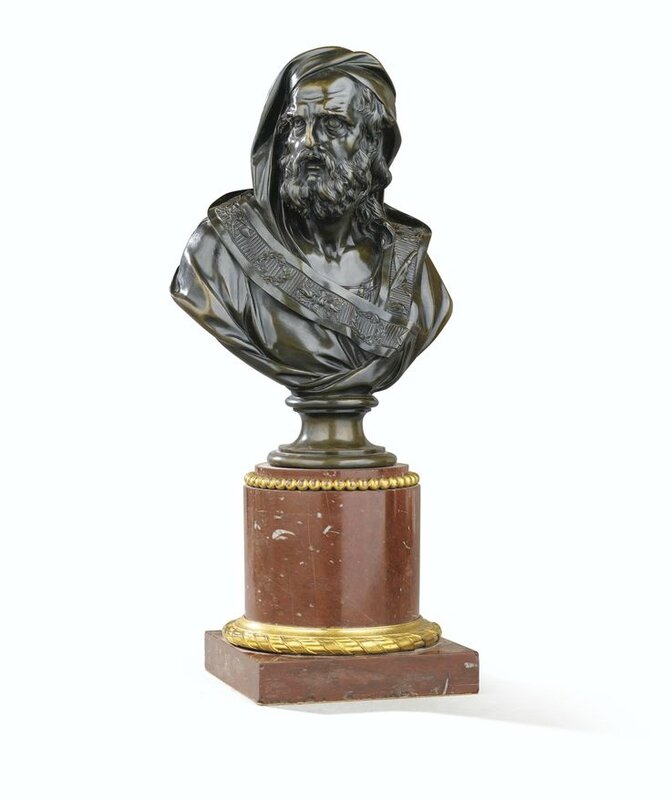 Simon-Louis Boizot, 1743 - 1809, vers 1775, Iphigénie et Chryses. Estimation 30,000 — 50,000 €. Photo: Sotheby's
Quantité: 2 - paire de bustes en bronze à patine brune; sur des socles marbre rouge et bronze doré
Haut. (totale) 48 cm, haut. (bustes) 32 cm; height (overall) 19 in., height (busts) 12 /1/2 in.
Provenance: Ancienne collection Lagerfeld; sa vente Christie's Monaco, 28-29 avril 2000, lot 346 (adj. 305,500 FF).
Exposition: The French Bronzes, 1500 to 1800, M. Knoedler & Co., inc., New York, 1968, n° 79.
Notes: Ancien élève de Michel-Ange Slodtz, Simon-Louis Boizot s'illustra notamment en tant que directeur de la sculpture à la manufacture de Sèvres, de 1773 à 1785. En 1775, il réalise pour la manufacture une paire de bustes en biscuits inspirés de deux marbres réalisés par Slodtz à Rome, entre 1737 et 1740, et très proches de nos bronzes. L'association d'Iphigénie, fille du roi Agamemnon, et Chryses, prêtre d'Apollon, pourrait être une pure invention du sculpteur se libérant d'une interprétation littérale des sujets antiques.
Sotheby's. Important Mobilier, Sculptures et Orfèvrerie Européenne, Paris, 04 nov. 2015, 02:30 PM