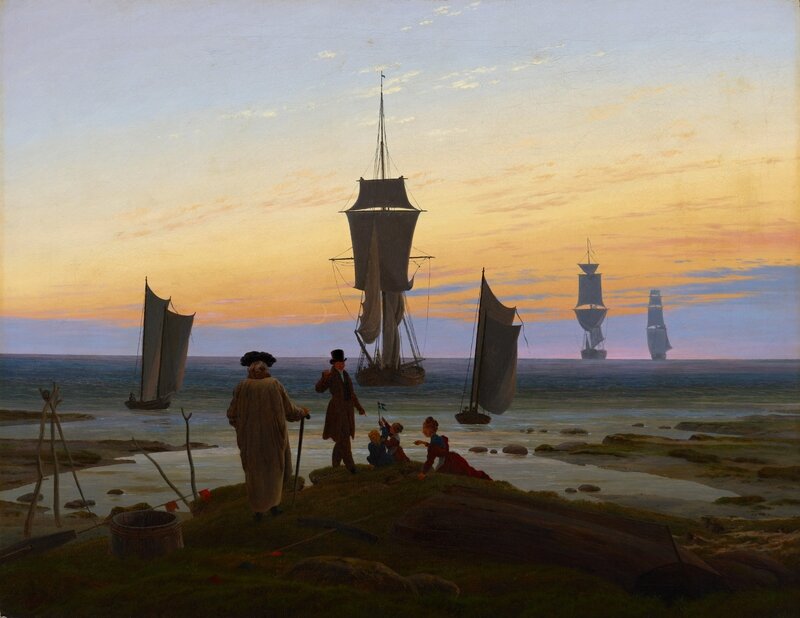 Caspar David Friedrich, The Stages of Life, c. 1834. Oil on canvas © bpk | Museum der bildenden Künste, Leipzig | Bertram Kober (Punctum Leipzig)
VIENNA.- Romanticism, a sentiment expressed in fine art, literature, and music, has lost nothing of its original fascination. And in Vienna, one of this artistic movement's birthplaces, the Albertina is cooperating with the Academy of Fine Arts' Graphic Collection to put on an exhibition of around 170 works by the movement's most important representatives. These are joined by important loan works from international collections in order to repeatedly take the European context into account via works by artists ranging from Caspar David Friedrich to Francisco de Goya.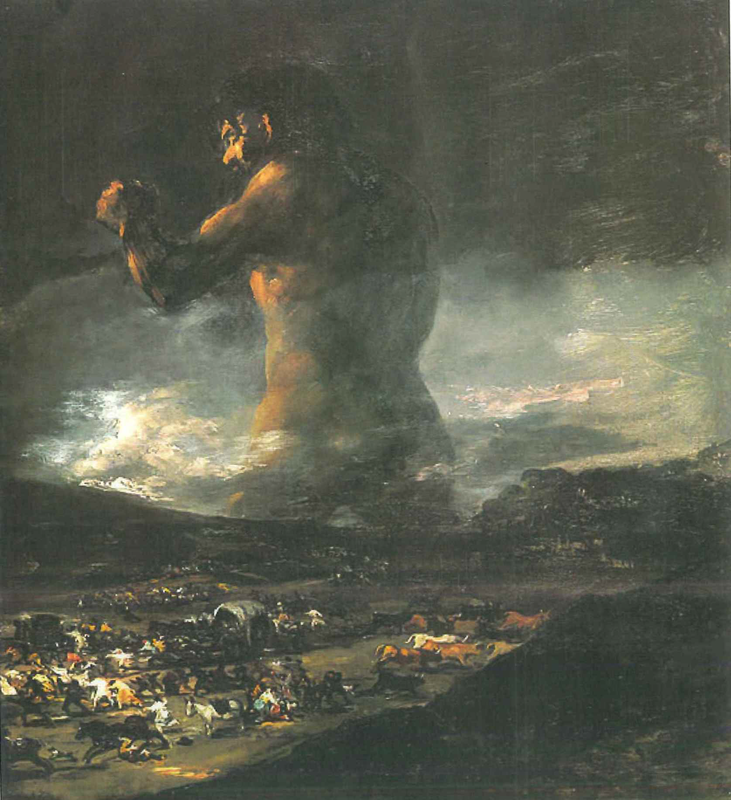 Nachfolge von Francisco José de Goya y Lucientes, El Coloso, 1818–1825. Oil on canvas © Museo Nacional del Prado, Madrid.
Two thematic emphases stand front and centre: the starkly contrasting spirituality, narrative forms, motifs, and pictorial languages of romanticism's Nordic/Protestant and Catholic manifestations, made clear by frequently pointed juxtapositions, and the contribution made by Vienna and by Austria at large. At Vienna's Academy of Fine Arts, students' increasingly vehement rejection of the institution's academic teaching ultimately led to the formation of the Catholic-romantic Brotherhood of St. Luke, whose members soon moved to Rome and made waves there as the Nazarenes.
Carl Blechen, Building the Devil's Bridge, c. 1830. Oil on canvas © bpk | Bayerische Staatsgemäldesammlungen, München
The romantic era also saw artists' discovery of the landscapes in and around Vienna, in Salzburg, and in the Salzkammergut region as motivic material, and the influence of this development on Austria's artistic output was to last throughout the entire 19th century. Together, the two featured Viennese collections contain the most outstanding treasures from this broad field of romantic landscape art. One of the roles played by landscape was that of an existential metaphor: for Caspar David Friedrich, nature held deep human riddles, and ravines, horizons, and storms at sea along with shipwrecks became dark metaphors of personal and civilisational alienation. Such brooding works by Friedrich are juxtaposed with the sometimes lyrical, sometimes dramatic narrative interpretation of the same motifs in Viennese romanticism, with eloquent examples by Führich, Schnorr, and Schwind. Important key works make clear the highly varied meanings of light with all of its nuances from morning to evening, from dawn fog to night. The cosmic and existential twilight of the North is thus confronted by the clear, down-to-earth daylight of the Nazarenes.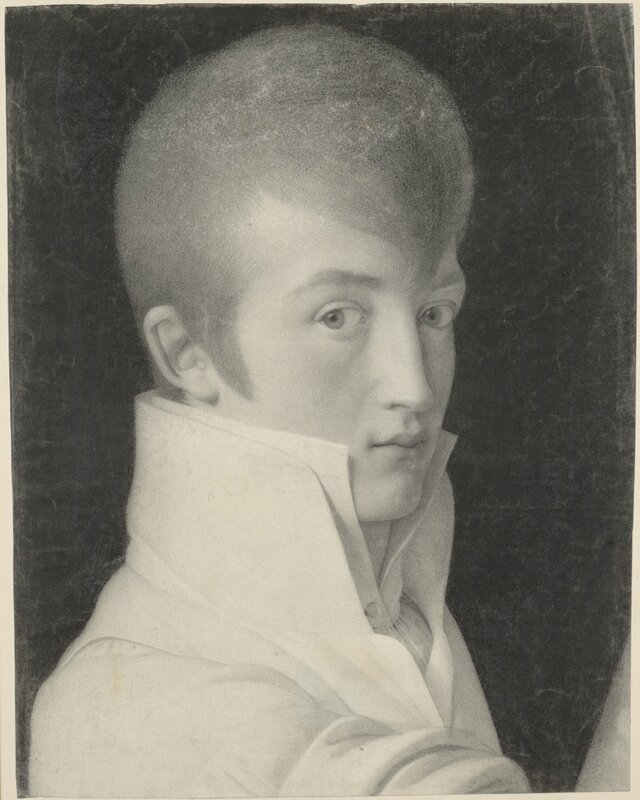 Johann Evangelist Scheffer von Leonhartshoff, Self-Portrait, c. 1809. Pencil, charcoal © Albertina, Vienna.
Further sections of the exhibition are devoted to the glorification of the past with a special focus on the Catholic-romantic invention of the Habsburg myth, to the romantic Freundschaftsbild [friendship portrait], and also to the dark side of romanticism with Füssli and Goya as inscrutable forerunners of a persistent quest for the transcendental in man and nature. And finally, important works will demonstrate the romantic manifesto that entailed the renewal of art's Nordic and Southern conceptions, both of which had previously been viewed as consummate in the outputs of Dürer and Raphael.

Curators: Dr Christof Metzger, Albertina, Vienna and Dr Cornelia Reiter (†), Academy of Fine Arts Vienna.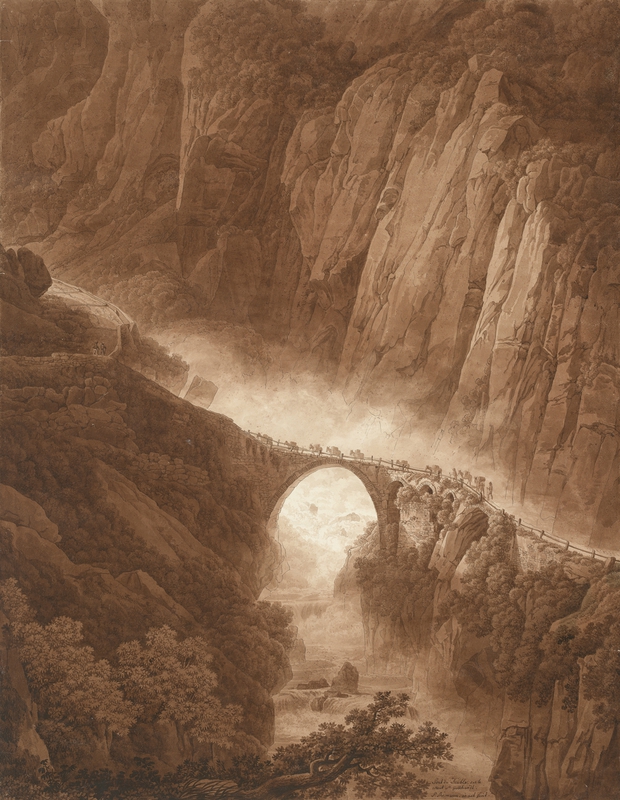 Peter Birmann, The Devil's Bridge. Pen in gray, brush in brown © Albertina, Vienna.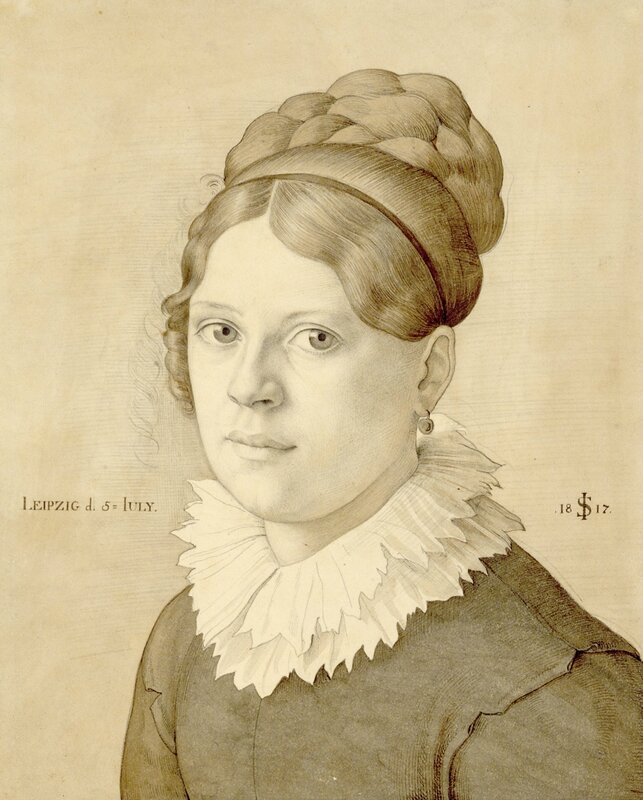 Julius Veit Hans Schnorr von Carolsfeld, Henriette Schnorr von Carolsfeld, 1817. Pencil, pen in brown, washed © Albertina, Vienna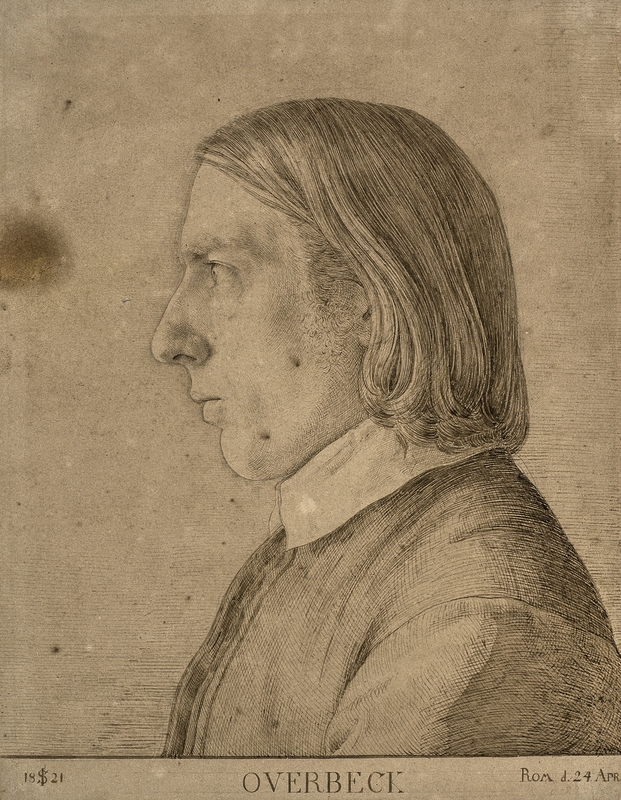 Julius Veit Hans Schnorr von Carolsfeld, Friedrich Overbeck, 1821. Pen and brush in brown © Akademie der bildenden Künste Wien, Kupferstichkabinett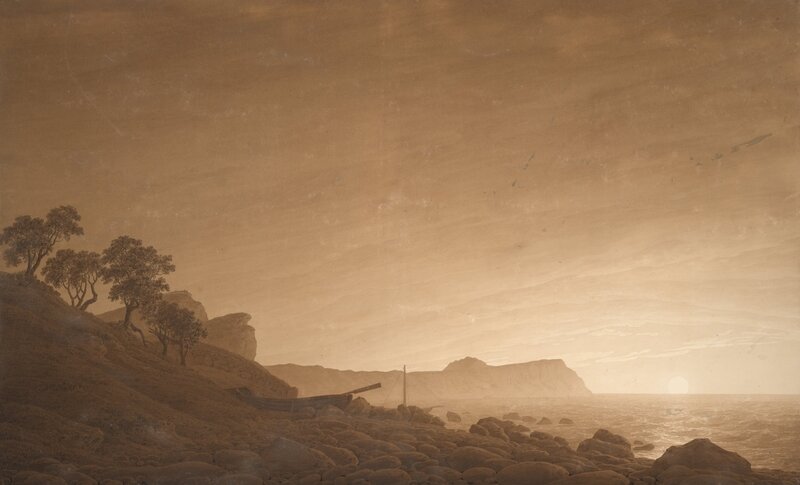 Caspar David Friedrich, View of Arkona with Rising Moon, c. 1805-06. Brush in brown © Albertina, Vienna
Caspar David Friedrich, Landscape with Graves, c. 1835–1837. Brush in brown, washed © Albertina, Vienna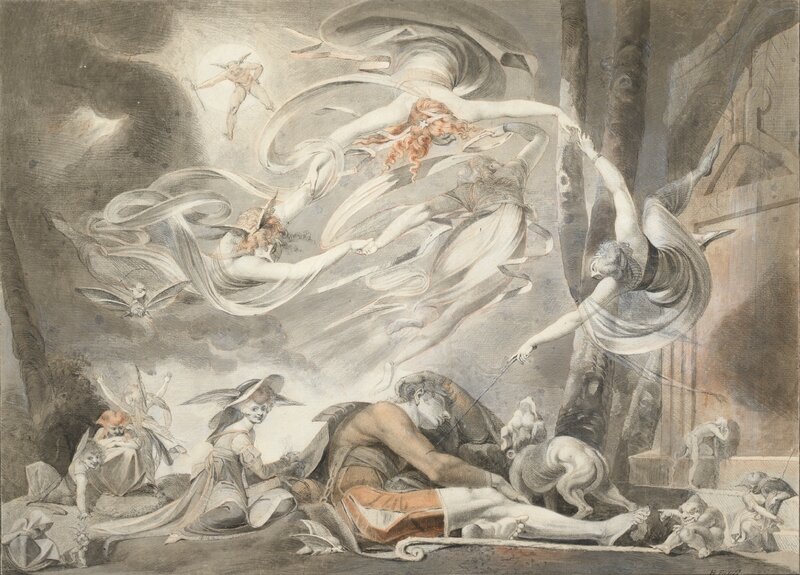 Johann Heinrich Füssli d. J., "The Shepherd's Dream", 1786. Chalk, brush in gray and brown, red chalk © Albertina, Vienna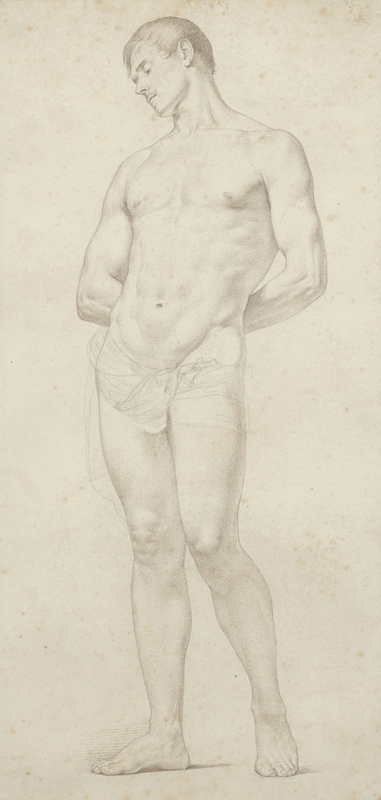 Leopold Kupelwieser, Male Nude, c. 1824. Pen in brownish black, pencil © Albertina, Vienna
Johann Evangelist Scheffer von Leonhartshoff, Study on the dead Saint Cecilia, 1820. Pencil © Akademie der bildenden Künste Wien, Kupferstichkabinett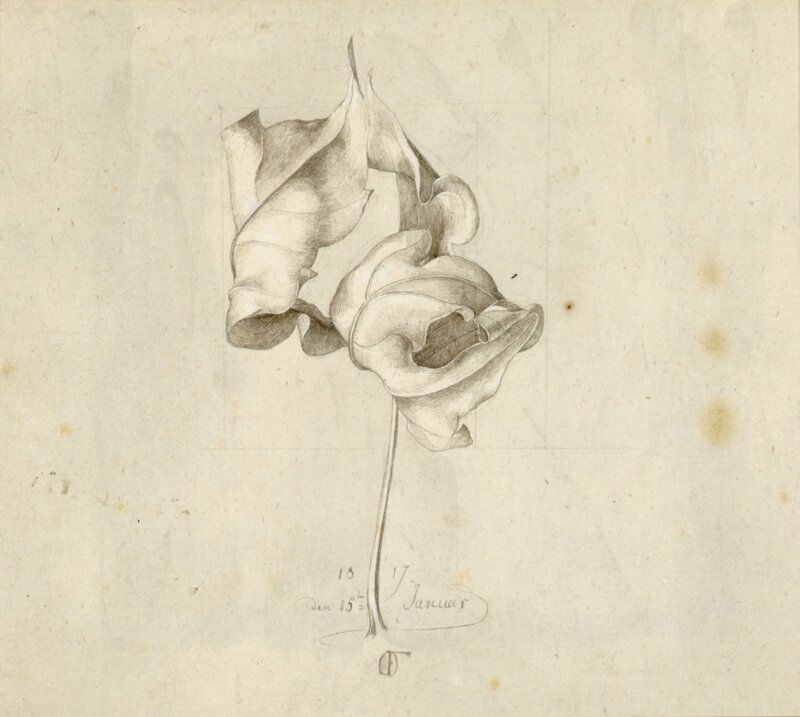 Friedrich Olivier, Withered Leaf, 1817. Pen in grayish brown © Albertina, Vienna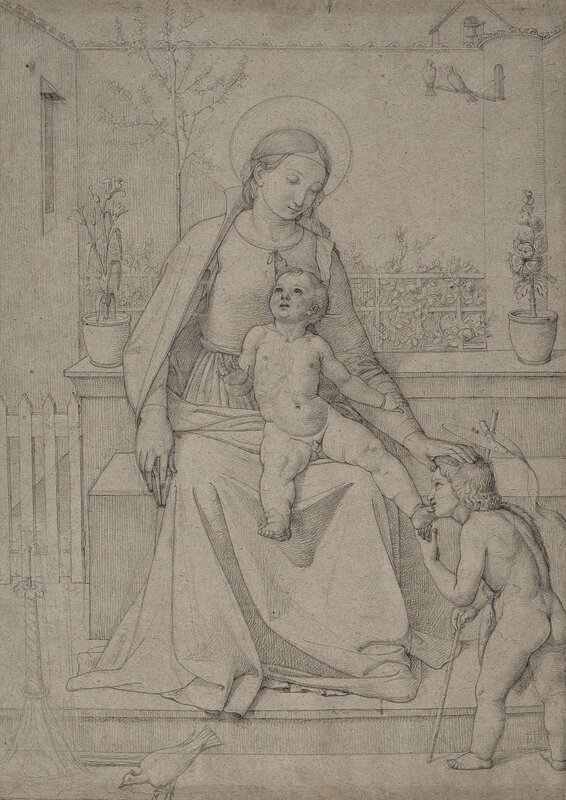 Friedrich Overbeck, Madonna of the Rose Bower, 1820. Pencil © Akademie der bildenden Künste Wien, Kupferstichkabinett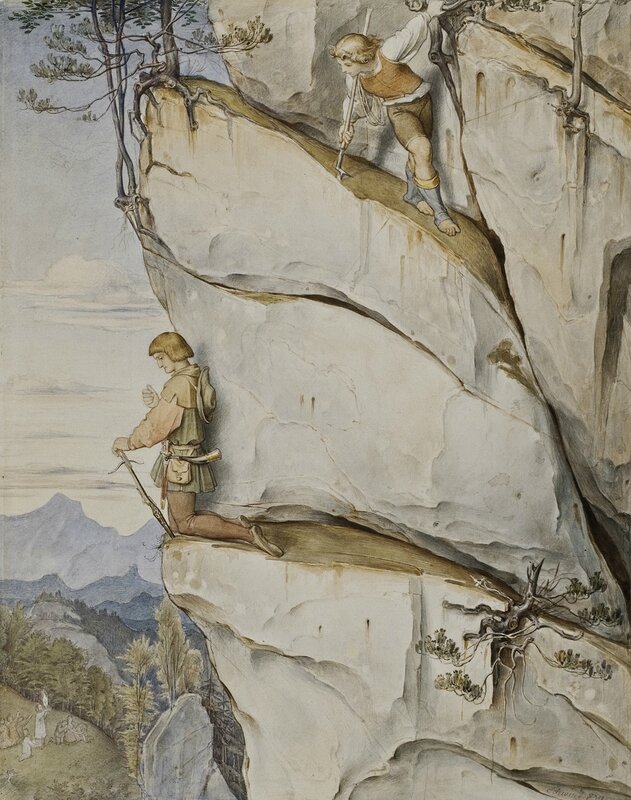 Moritz von Schwind, Emperor Maximilian I in the Martinswand, 1839. Watercolor © Akademie der bildenden Künste Wien, Kupferstichkabinett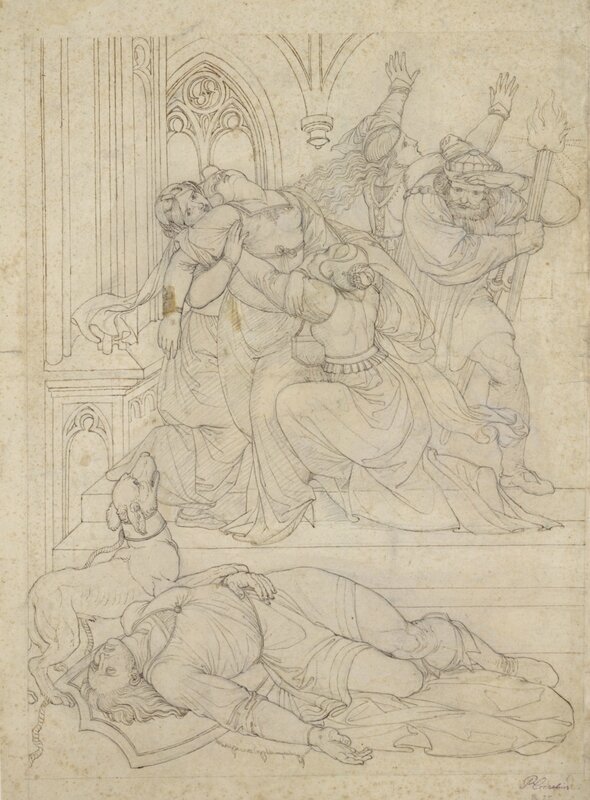 Peter von Cornelius, Siegfried's Corpse, 1812. Pen in brown

©

Albertina, Wien