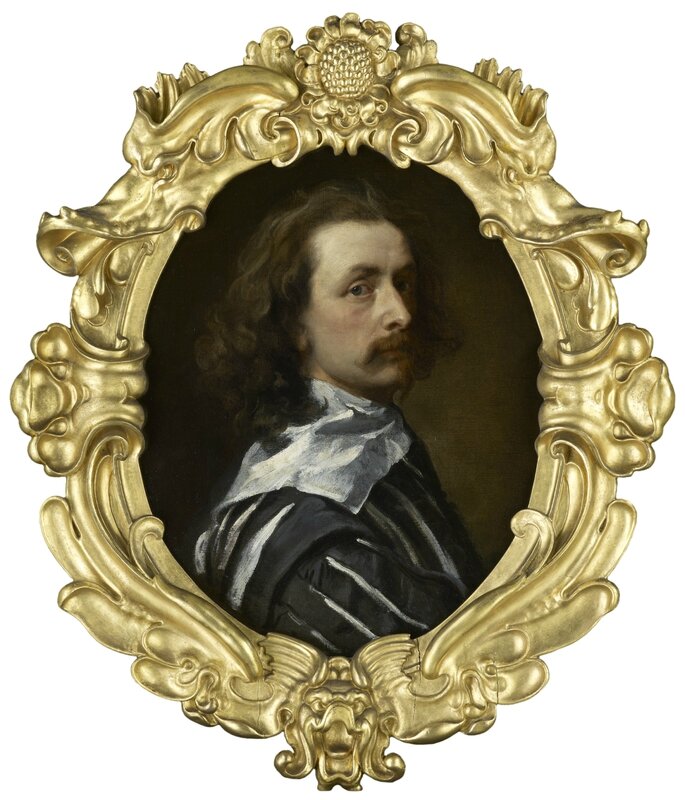 Self-portrait by Sir Anthony van Dyck, c.1640 © National Portrait Gallery, London.
LONDON.- Dulwich Picture Gallery will kick off a year of discoveries around its Dutch and Flemish Collection with I Am Van Dyck (12 January – 24 April 2016) , a special display to coincide with the loan of the National Portrait Gallery's major recent acquisition of Van Dyck's last self-portrait. The painting will be juxtaposed with two works by renowned British contemporary artist Mark Wallinger, 'Self (Times New Roman)' and 'I Am Innocent', to explore the meanings we attach to individuality and our sense of self.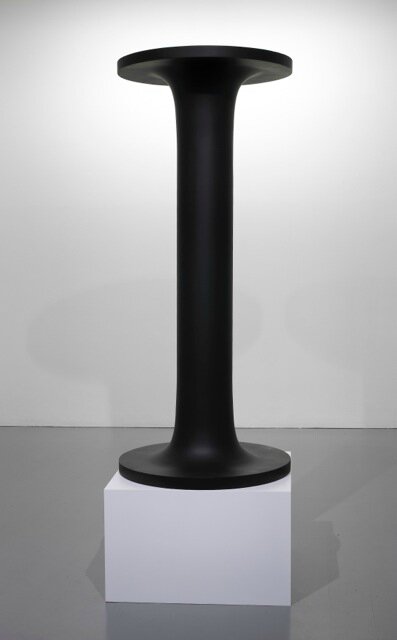 Mark Wallinger, Self (Times New Roman), 2010. Kirkland Collection, Nottingham.
The display will also reveal new information around some of the Gallery's best-known works by Van Dyck. X-rays and drawings will be digitally accessible, illustrating how he developed and altered his compositions. A recent X-ray of Van Dyck's painting 'Samson and Delilah' will reveal how he re-interpreted Rubens' version of the same scene and intensified the drama.

Arturo and Holly Melosi Chief Curator, Dr. Xavier Bray, said: 'Wallinger uses a reproduction of Velazquez's 'Pope Innocent X' to explore ideas on identity and self. It will rotate in the space, Innocent's watchful eye fixing his gaze on the visitor. By contrast, Van Dyck's elegant and self-referential Self-portrait will look away, down Dulwich's historic enfilade proudly admiring his paintings such as his early masterpiece of 'Samson and Delilah'. This installation will bring artists' egos back to life!'
Mark Wallinger, I am Pope. Courtesy the artist and Hauser & Wirth.
I am Van Dyck will be the first of four displays entitled Making Discoveries: Dutch and Flemish Masterpieces which showcases four major artists from the Gallery's collection: Van Dyck, Rubens, Dou and Rembrandt. Recent historical and scientific research will be made accessible and reveal intriguing compositional changes, celebrating the creative processes of these Dutch and Flemish masters. Each display will also draw connections with guest works from other institutions and private collections that have never been seen together before.

Following I am Van Dyck, Rubens' Ghost will investigate how X-rays reveal Rubens' creative process for the painting 'Venus, Mars and Cupid', Dou in Harmony will reunite the artist's only two versions of women playing clavichords, last displayed together in 1665 and Am I Rembrandt? will look at a recently rediscovered work by the master, loaned by the National Trust, and the exciting technical discoveries that led to its re-attribution.
Sir Peter Paul Rubens, Venus, Mars and Cupid, c.1630-1635, oil on canvas, DPG285. By Permission of the Trustees of Dulwich Picture Gallery, London.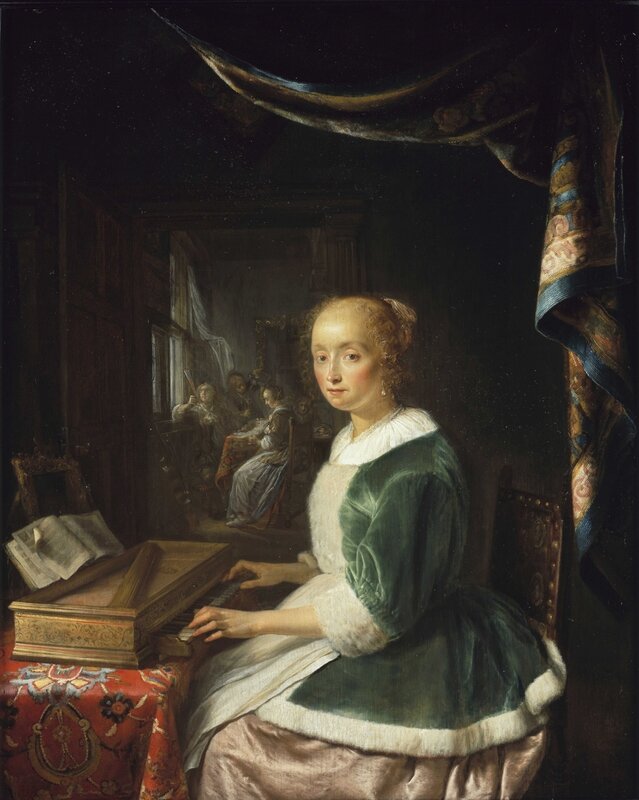 Gerrit Dou, Young Lady playing the Virginal, c.1665, oil on panel, Private Collection, USA, courtesy Johnny Van Haeften, London.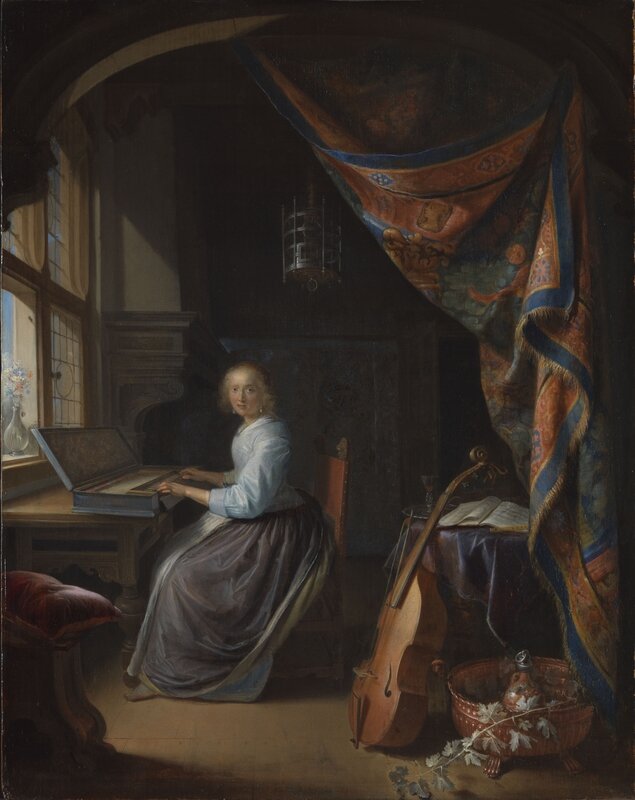 Gerrit Dou, A Woman Playing a Clavichord, c.1665, oil on panel, DPG56. By Permission of the Trustees of Dulwich Picture Gallery, London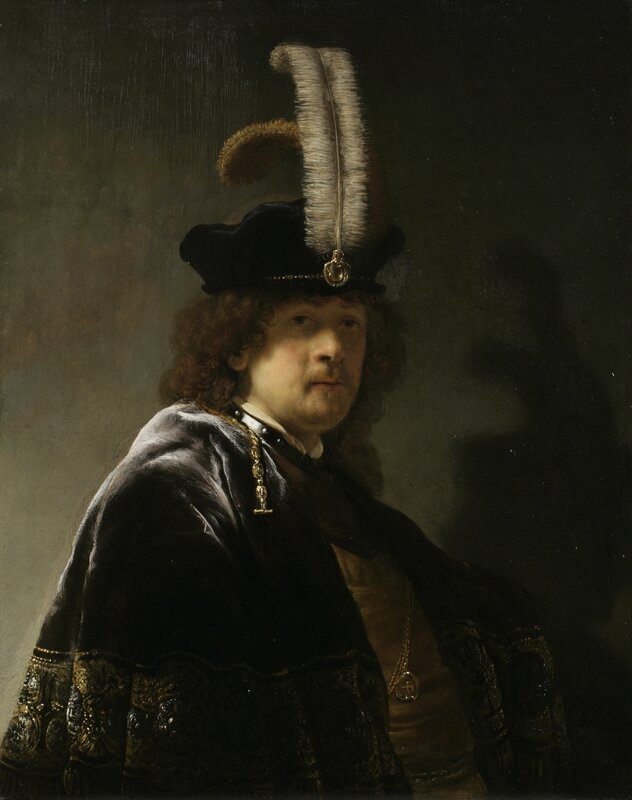 Rembrandt Harmensz van Rijn, Self-portrait, wearing a White Feathered Bonnet, 1635, National Trust, Buckland Abbey, gift from the estate of Edna, Lady Samuel of Wych Cross.
The Making Discoveries series is curated by Dulwich Picture Gallery's Arturo and Holly Melosi Chief Curator Dr Xavier Bray, with support from Assistant Curator Helen Hillyard. Lenders include the National Portrait Gallery, Hauser & Wirth, the National Trust as well as a number of private lenders.

The research for Making Discoveries has been achieved through a new catalogue for the Dutch and Flemish collection at Dulwich Picture Gallery, to be published in Autumn 2016. This will be the first comprehensive catalogue covering this part of the collection and will include over 220 paintings, detailing their provenance and historical significance.