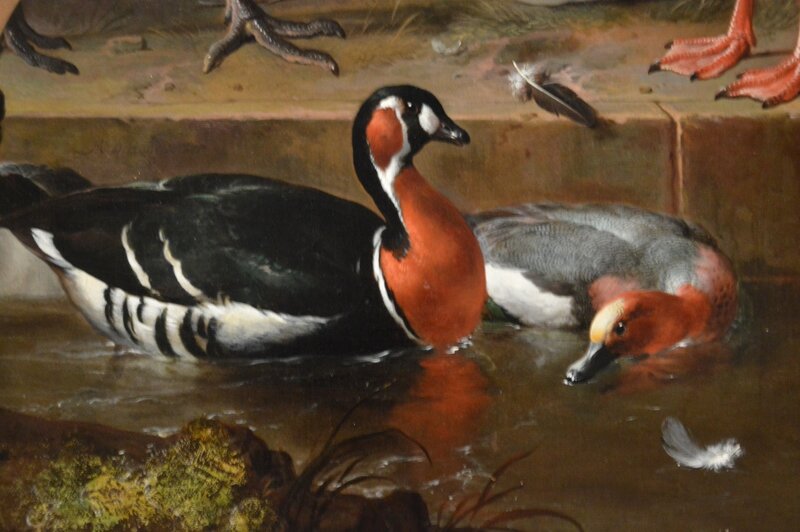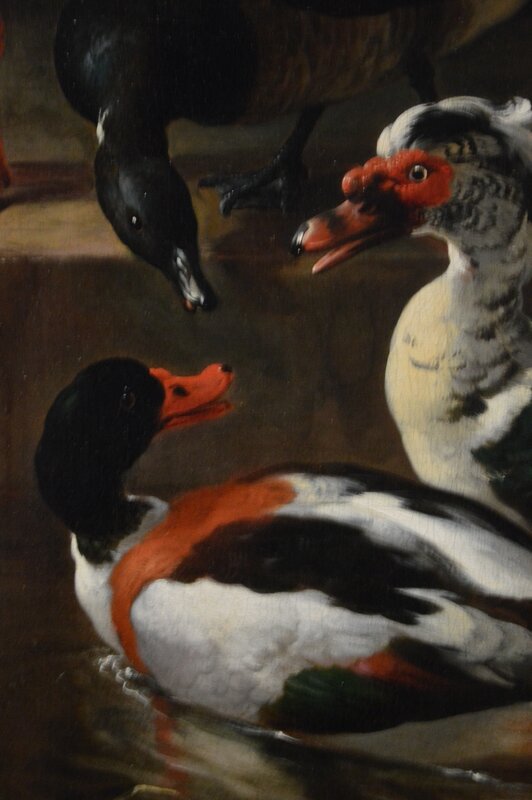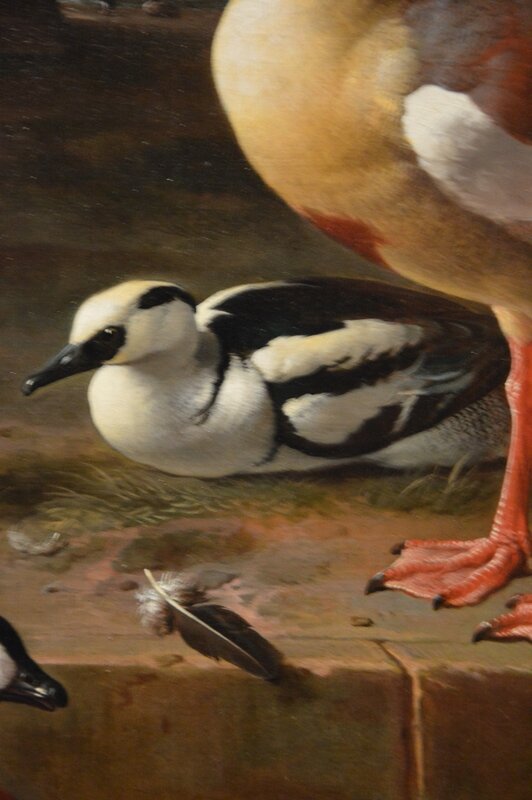 Melchior d'Hondecoeter, A pelican and other birds in a water basin, known as' the floating feather, ca. 1680, oil on canvas, h 159cm × 144cm b, SK-A-175. Rijksmuseum, Amsterdam.
In the foreground, the pelican, several species of ducks in the water, left a cassowary, a flamingo and an African crowned crane. In the air and in the distance, several other birds. Signature in the middle of the edge of the basin, "MD Hondecoeter".
It must have been a great honor for d'Hondecoeter to receive orders from the supreme ruler of the country. For Het Loo Palace of William and Mary, he made this regal bird scene, in the foreground a pelican, and behind a southern cassowary, a flamingo and a black crowned crane. Around a pool frolic waterfowl, and floating on the water a feather.