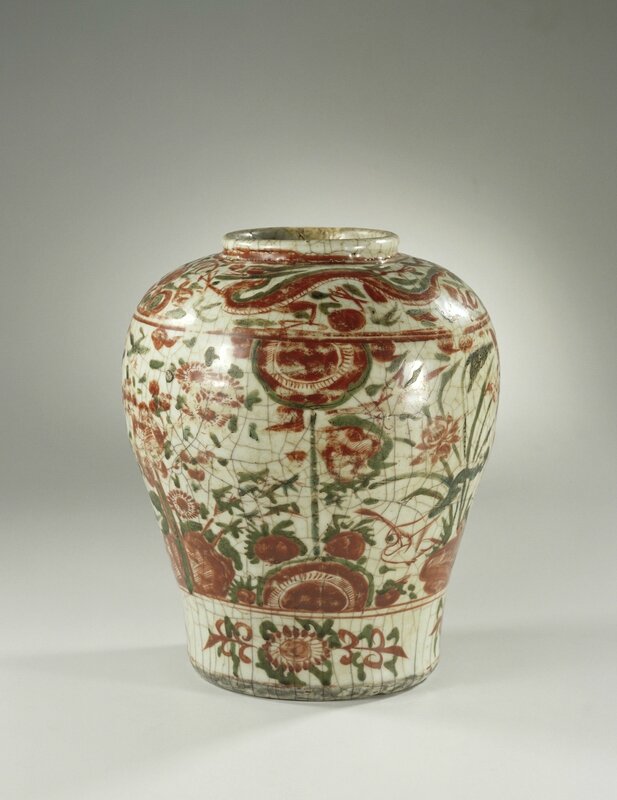 Baluster jar, Wanli period, c. 1575 - c. 1600, Swatow, h 24.5cm × d 9.4cm. AK-MAK-328. On loan from the Vereniging van Vrienden der Aziatische Kunst, 1972. Rijksmuseum, Amsterdam.
Baluster jar on low foot ring with oven remains of sand and wide, low neckline. Decorated in red and green glaze over with the two body panels with birds, blooming lotuses and various other flowers and water plants. On the shoulder of the vase between two dragons flowers around the base flower tendrils.
Swatow is a type of stoneware made in the South Chinese province of Fujian. It features fluidly painted, expressive decoration and was widely distributed to Indonesia, the Philippines, Japan, and mainland Southeast Asia. This jar is decorated with birds, flowers, and dragons in overglaze iron-red and green enamels. Vessels of this type were generally used as containers for a range of foodstuffs.