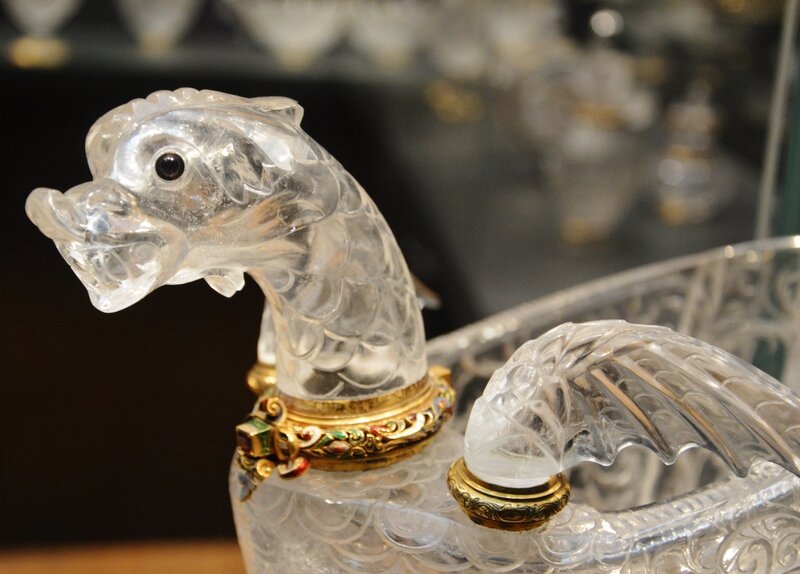 Dish in the form of a dragon, Italy, ca. 1600 - ca. 1625, rock crystal, gold, rhinestone, enamel, ruby, aquamarine, 35.5 cm H × W × D 18,2cm 33,0cm. BK-17 123. Rijksmuseum, Amsterdam.
Ornamental Tableware rock crystal in the shape of a winged dragon on a lobed, oval foot. Frame of gold with enamel and precious stones. Ruby eyes.
Sometimes, a scale transformed into a sample with relatively simple means. Here are a head and wings added. The scales of the dragon's neck run through the body.