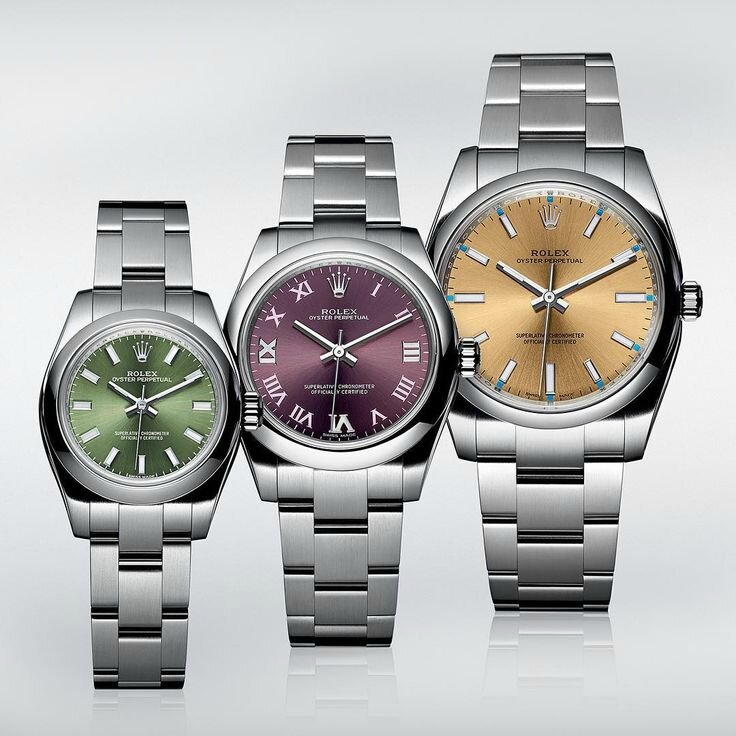 Rolex. The Oyster Perpetual model offers a range of colours and sizes from 26 to 34 mm.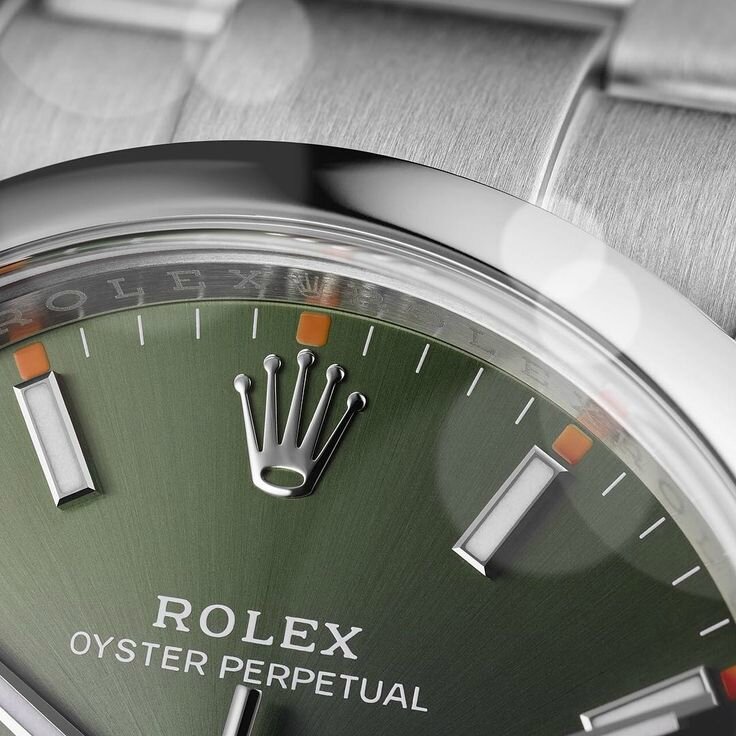 The olive green dial with orange hour marker accents of a 34 mm Oyster Perpetual.
The winding crown of every Rolex watch screws down hermetically against the case like the hatch of a submarine.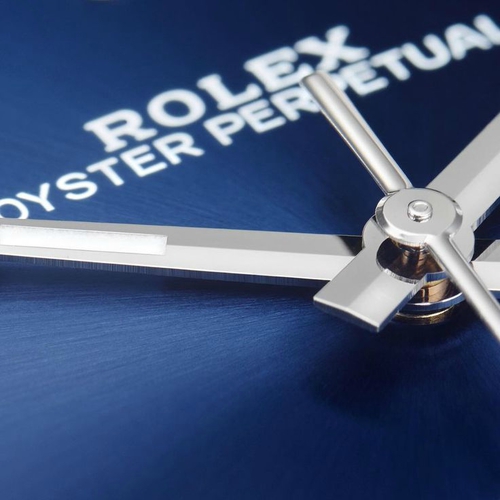 The intense blue dial of the Oyster Perpetual 36.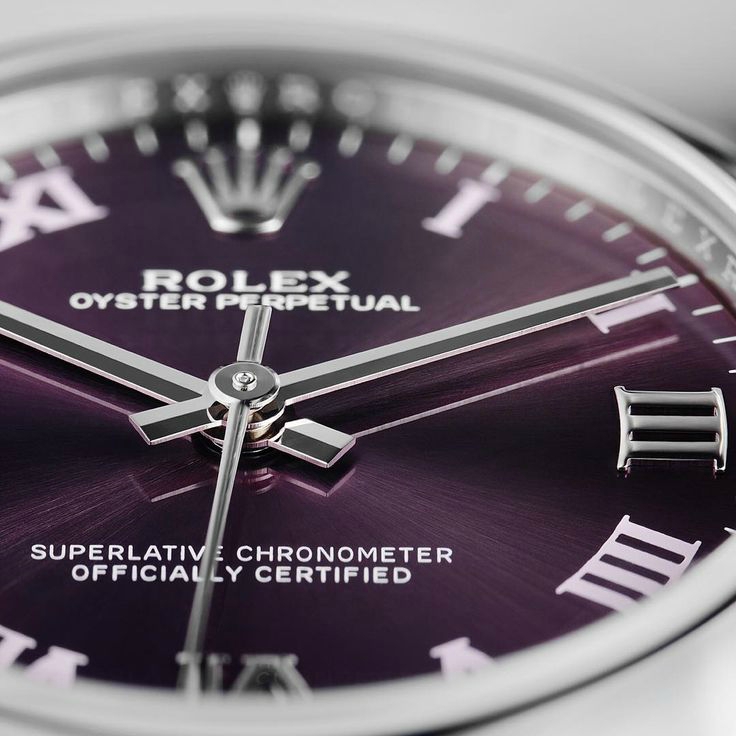 The Oyster Perpetual 31 with a red grape dial.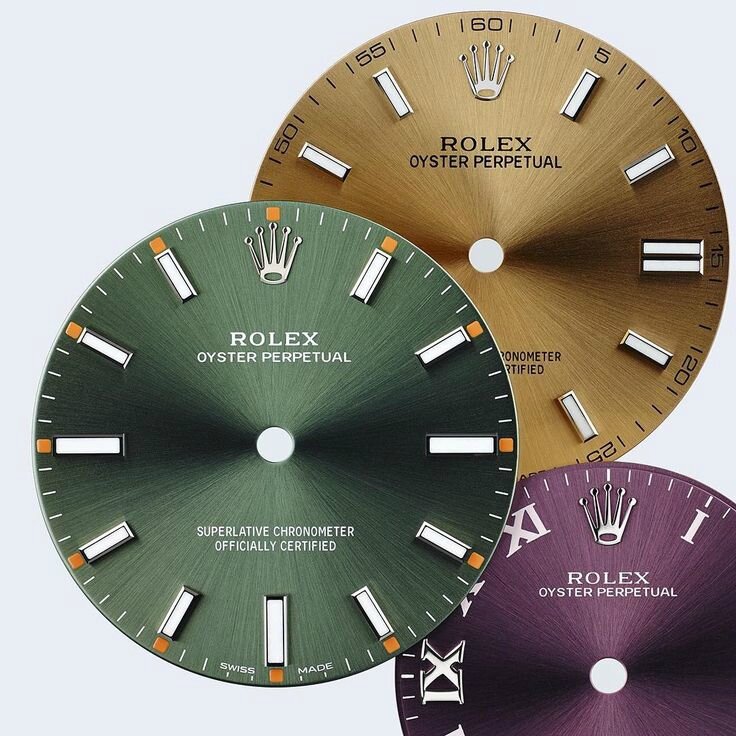 The exclusive colourful dials of the Oyster Perpetual