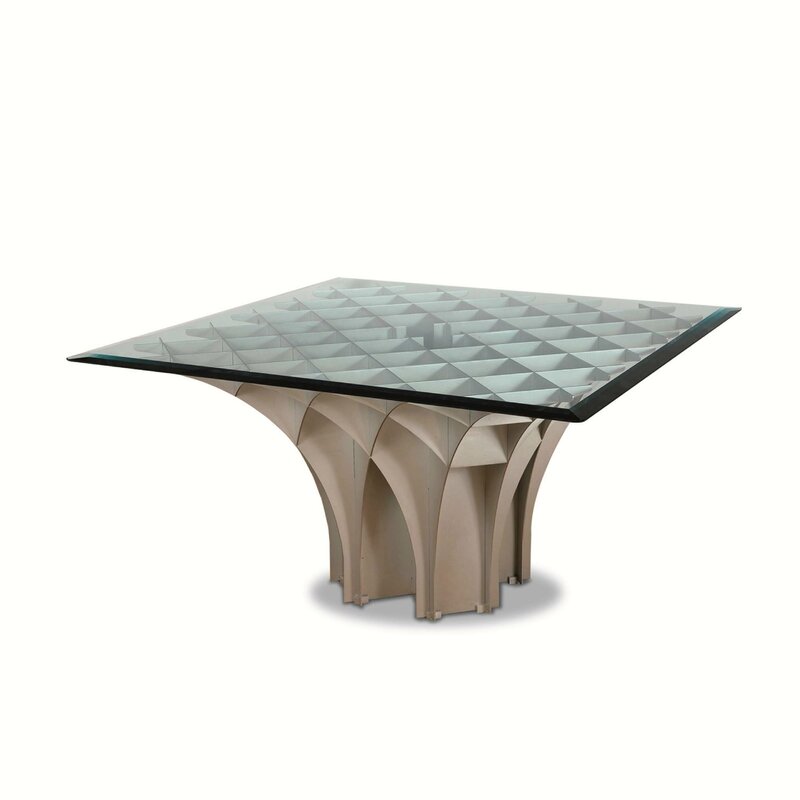 Pierre Paulin (Paris 1927-2009 Montpellier), Cathedral table, France, 1981. Aluminum and glass, 74 H x 140 x 140 cm. Edition Arcurial. Numbered '2/30'. Only 3 were made. Demisch Danant at TEFAF 2016 © TEFAF Maastricht, 2015
Provenance: Madame Dominique Paulin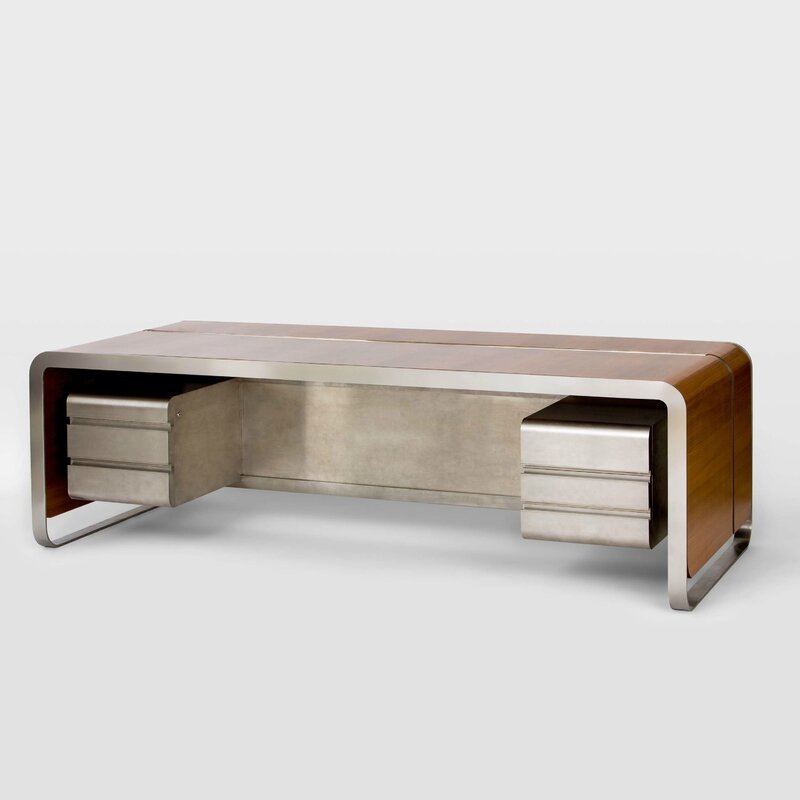 Michel Boyer (1935-2011), Desk, France, 1970. Brushed stainless steel, walnut, 74 H x 240 x 100 cm. Demisch Danant at TEFAF 2016 © TEFAF Maastricht, 2015
Provenance: Designed for the office of Elie de Rothschild Rothschild Bank, Paris
Demisch Danant (stand 610) - Directors: Suzanne Demisch, Stephane Danant
Demisch Danant was founded in 2005 by principals Suzanne Demisch and Stephane Danant. The gallery specializes in twentieth century French design with an emphasis on the late 1950s through the 1970s and represents the work of Maria Pergay, Pierre Paulin, Joseph André Motte, Pierre Guariche, Michel Boyer, Philippon & Lecoq and René Jean Caillette. Curated exhibitions on historical work are presented within environments that reference architecture and interiors of the era.

The gallery also features exhibitions concerning the intersection of architecture, design and art, including the work of Sheila Hicks, Felice Varini, Krijn de Koning.

Demisch Danant is dedicated to research and scholarship on French design and has published and authored monographs including, Antoine Philippon and Jacqueline Lecoq and Maria Pergay: Complete Works 1957-2010. Current projects include a comprehensive monograph on seminal designer Joseph André Motte.
Contact: Demisch Danant
30 West 12th St
New York, NY 10011
United States
T 212.989.5750
http://www.demischdanant.com
info@demischdanant.com
Paris
France
T +33(0)6 86 48 60 70
http://www.demischdanant.com
stephane@demischdanant.com