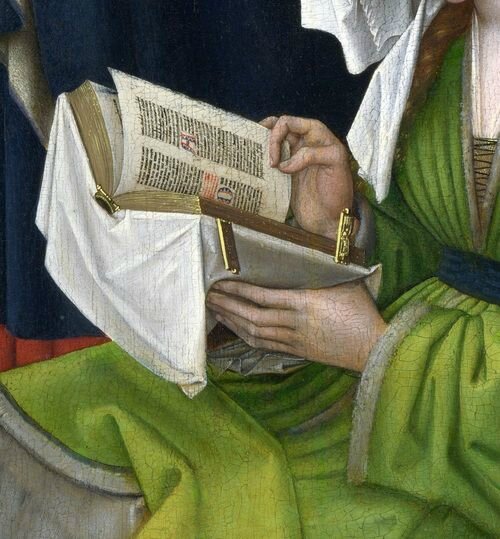 Rogier van der Weyden (Tournai 1400 – Bruxelles 1464), Marie Madeleine lisant (détail), avant 1438 ?, Londres, National Gallery.
Sandro Botticelli, The Madonna of the Book (Madonna del Libro) (detail), c.1483, Museo Poldi Pezzoli.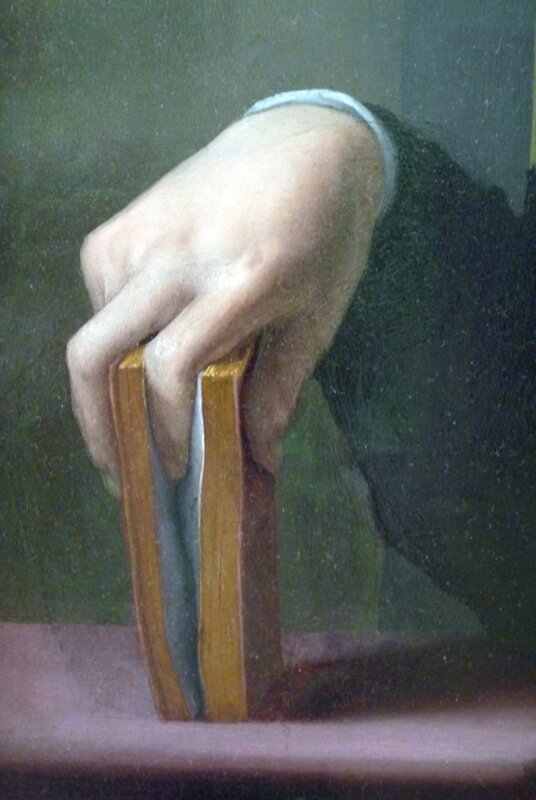 Bronzino (Agnolo di Cosimo di Mariano) (Italian, Monticelli 1503–1572 Florence), Portrait of a Young Man (detail), 1530s. © 2000–2015 The Metropolitan Museum of Art.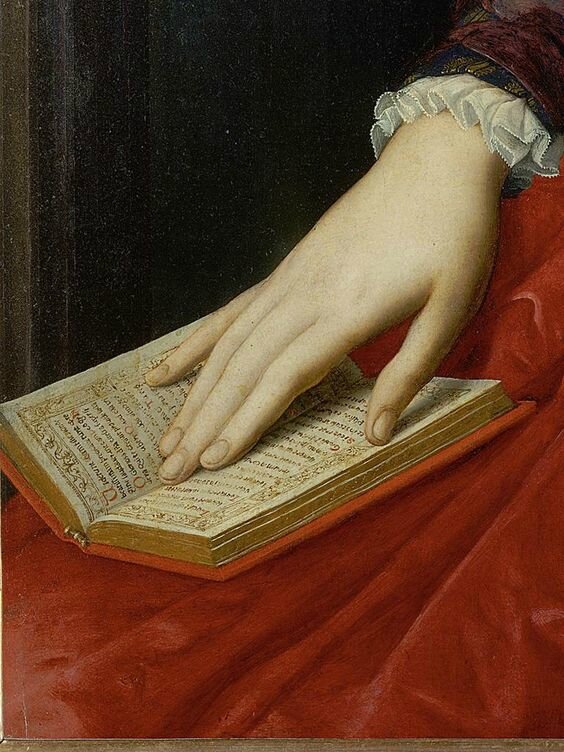 Agnolo di Cosimo (Bronzino), Portrait of Lucrezia Panciatichi (detail), ca. 1545, Galleria degli Uffizi, Florence.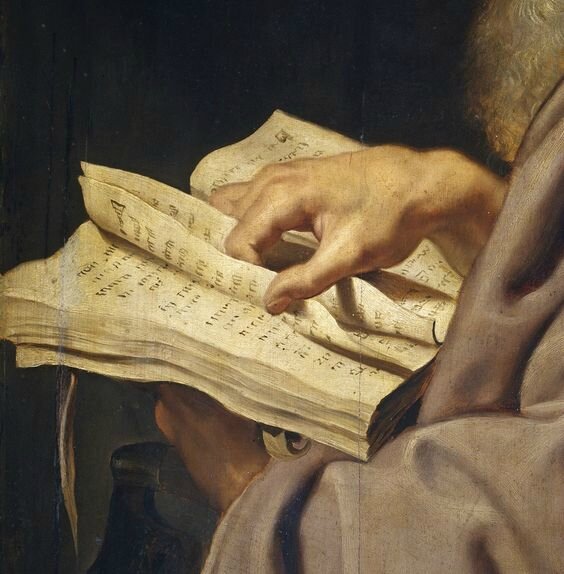 Pedro Pablo Rubens (Siegen (Westfalia), 1577 - Amberes, 1640), Saint Simon (detail), 1610 - 1612. © 2016. Museo Nacional del Prado.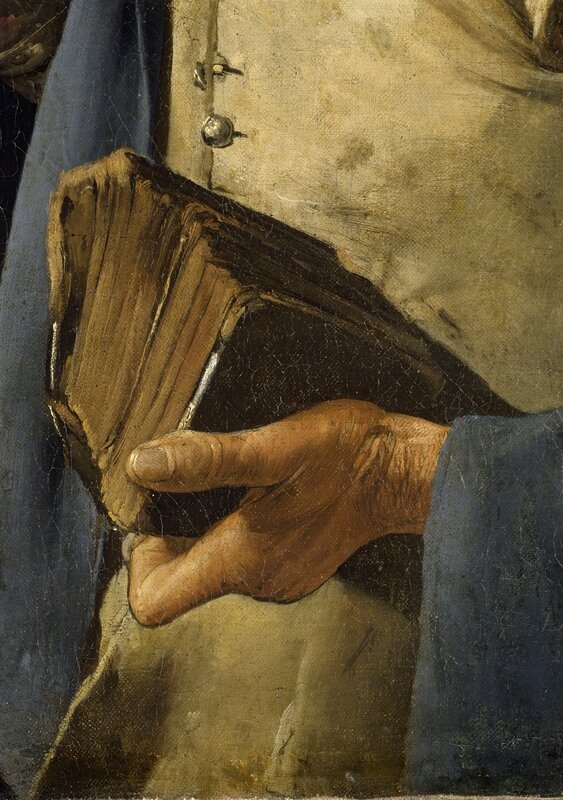 Georges de La Tour (Vic-sur-Seille, 1593 - Lunéville, 1652), Saint Thomas à la pique (détail), Musée du Louvre, Département des Peintures, R.F. 1988-15. © Musée du Louvre/A. Dequier - M. Bard