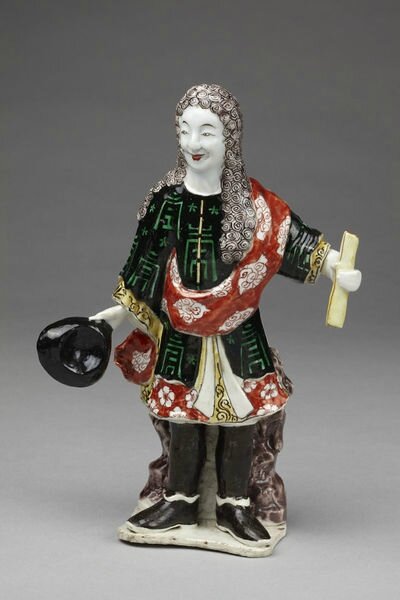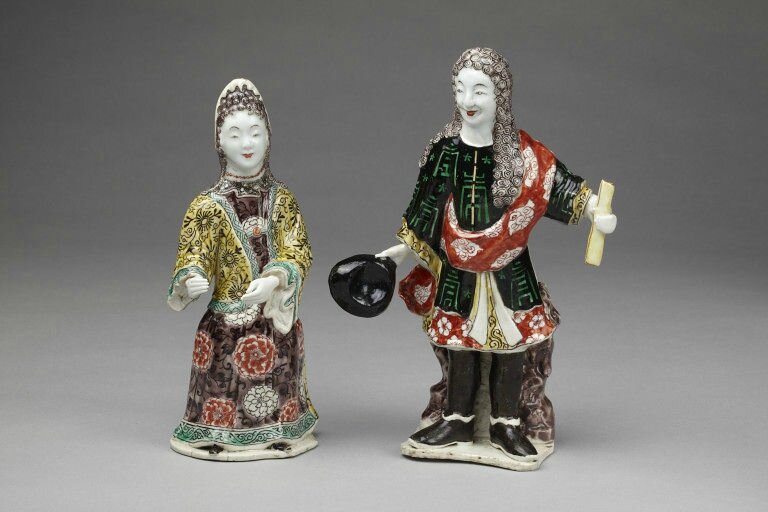 Figure of Louis XIV, China, Jingdezhen, Qing dynasty, Kangxi period, ca. 1700. Porcelain painted with overglaze enamels. Height: 24.9 cm. Basil Ionides Bequest. Museum number: C.109-1963 © V&A Images.
Chinese porcelain figure of a gentleman (Louis XIV) in 18th century European dress, decorated mainly with famille verte (green, yellow and black) enamel colours.
This figure of a man in 18th century European dress is generally thought to be a Chinese depiction of Louix XIV, King of France. Similar porcelain figures were made in China and were probably intended for display on mantelpieces or brackets in western European interiors. Due to Chinese potter's unfamiliarity with European features this ceramic figure retains slightly Asian facial characteristics while his clothing appears caricatured. Despite his naively rendered form the figure was still considered an 'exotic' item and was very popular as a decorative piece in European homes.