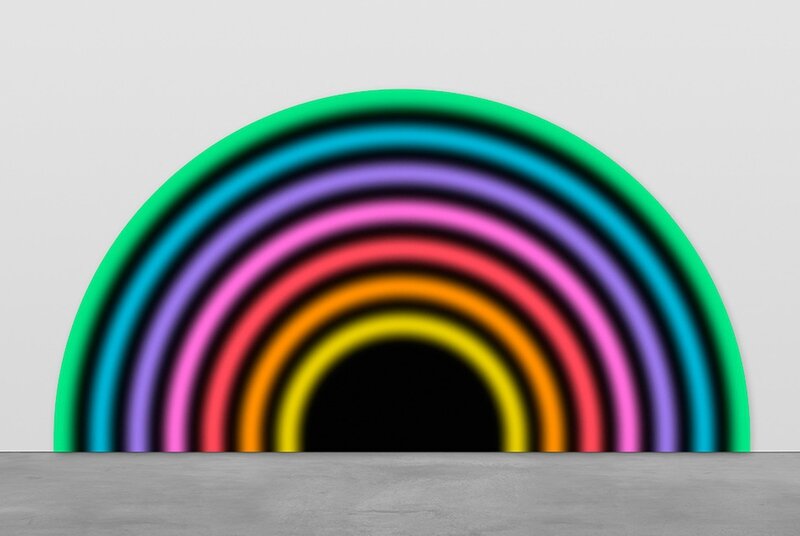 Ugo Rondinone, vierzehnterseptemberzweitausendundfünfzehn, 2015, acrylic on canvas, 270 x 540 cm.
ROTTERDAM.- The 'Ugo Rondinone – Vocabulary of Solitude' exhibition opened at Museum Boijmans Van Beuningen on 13 February and continues until 29 May. In the museum's 1500-square-metre Bodon Galleries, the artist Ugo Rondinone (Brunnen 1964; lives and works in New York) reveals how beautiful solitude can be. Forty-five life-size sculptures of clowns are the focal point of his first solo exhibition in the Netherlands. With titles in the present tense, such as be, breathe, remember, feel and yawn, the clowns in the exhibition represent a 24-hour day in the life of an individual. As a prism splits white light into all the colours of the rainbow, with this installation Rondinone lays bare the various facets of our existence.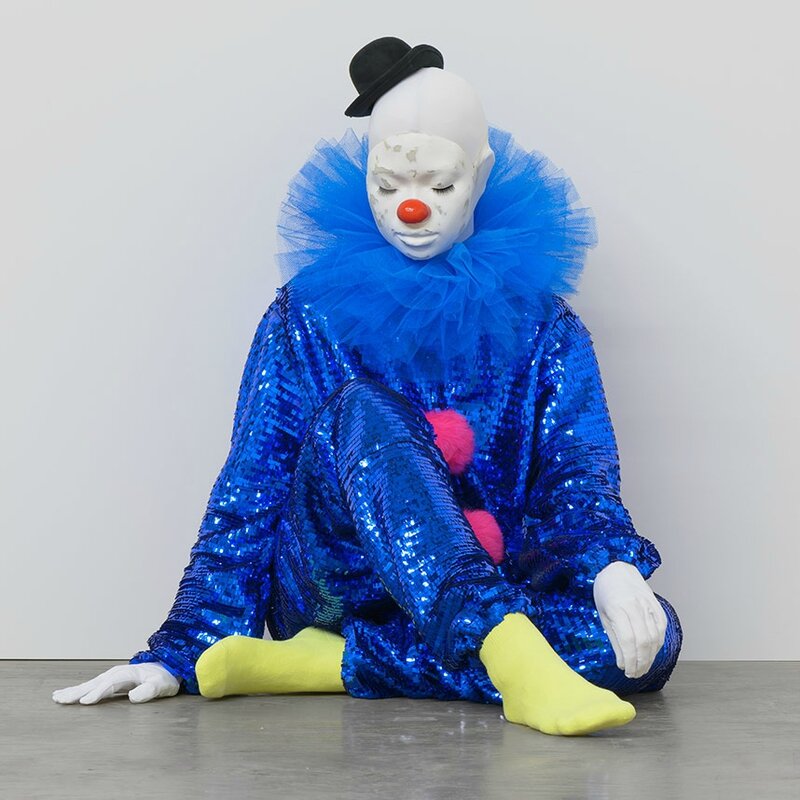 Ugo Rondinone, vocabulary of solitude, 2015, milled foam and epoxy resin, fabric, 89 x 75 x 116 cm.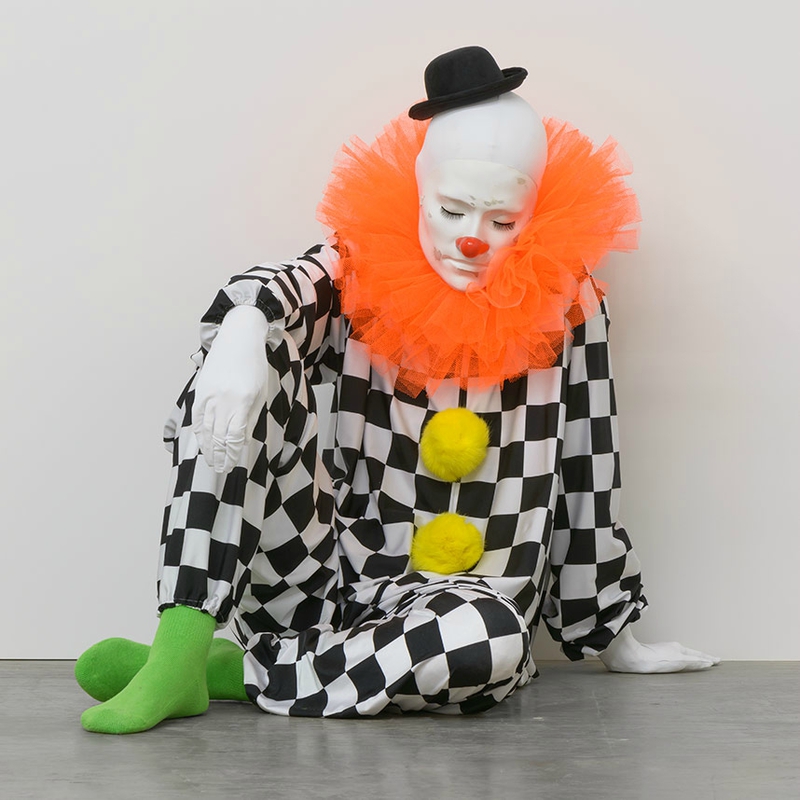 Ugo Rondinone, vocabulary of solitude, 2015, milled foam and epoxy resin, fabric, 84 x 80 x 124 cm.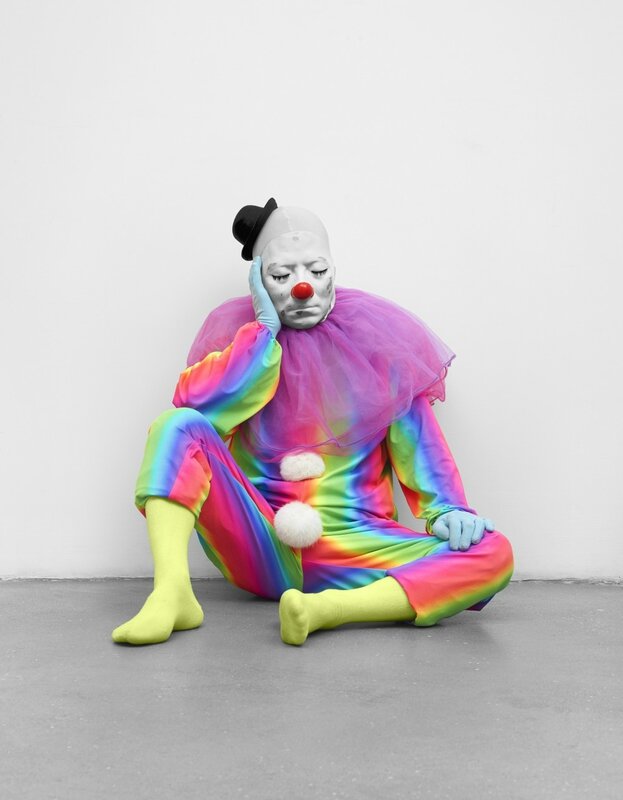 Ugo Rondinone, vocabulary of solitude, sleep, 2014, clown costume, mask.
'Vocabulary of Solitude'
With his installations Ugo Rondinone creates idiosyncratic dreamscapes. The 'Vocabulary of Solitude' installation is a retrospective of his works inspired by the colour spectrum. Clowns, clocks, candles, shoes, windows, lamps and rainbows are recognisable images that speak to us all. They are symbols that prompt free association and memories.

According to Swiss-born Rondinone, a work of art succeeds when people can simply experience it without having to think, because the work speaks for itself. He uses accessible imagery and symbols that speak to everyone and he believes in the spiritual, healing effect of art. Art decelerates time and slows down the beholder, creating room for reflection.
Ugo Rondinone, yellow pink blue clock, 2015, stained-glass window, wire, 60 cm.
Ugo Rondinone, still.life. (celestial cyan candle), 2013, cast bronze, lead, paint, 7.5 x 7 x 5 cm.
Boijmans: Platform for contemporary art
Museum Boijmans Van Beuningen upholds a long tradition of creating a platform for trendsetting international contemporary artists, in order to introduce their work to a wideranging Dutch public. Exhibitions by contemporary artists who operate on an international level are relatively rare in the Netherlands. The museum's invitation to Rondinone to stage his first solo exhibition in the Netherlands means he is following in the footsteps of Fischli & Weiss (2003/2004), Urs Fischer (2006), Yayoi Kusama (2008), Pipilotti Rist (2009), Olafur Eliasson (2005, 2010), Carsten Höller (2010), Paul Noble (2014) and many others.

The focus of the many new exhibitions at Museum Boijmans Van Beuningen in the spring of 2016 is the work of international and Rotterdam-based artists, including Ugo Rondinone, the 'Project Rotterdam' group presentation, the eighth edition of the Sensory Spaces series with Mike Nelson, an installation by Diederik Klomberg, a triptych by James Lee Byars, and a presentation by Jan van de Pavert.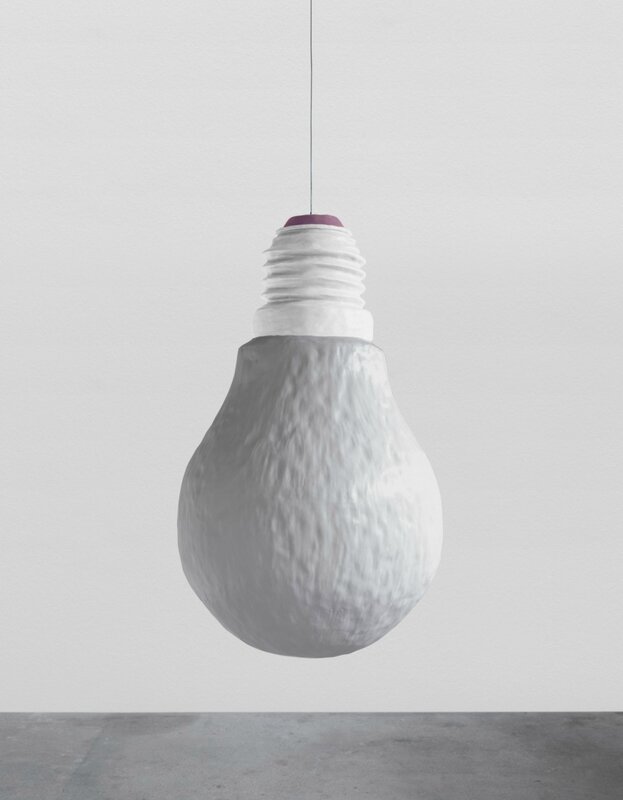 Ugo Rondinone, the seven hour of the poem, 2007, cast wax, pigments, 140 x 82 x 82 cm.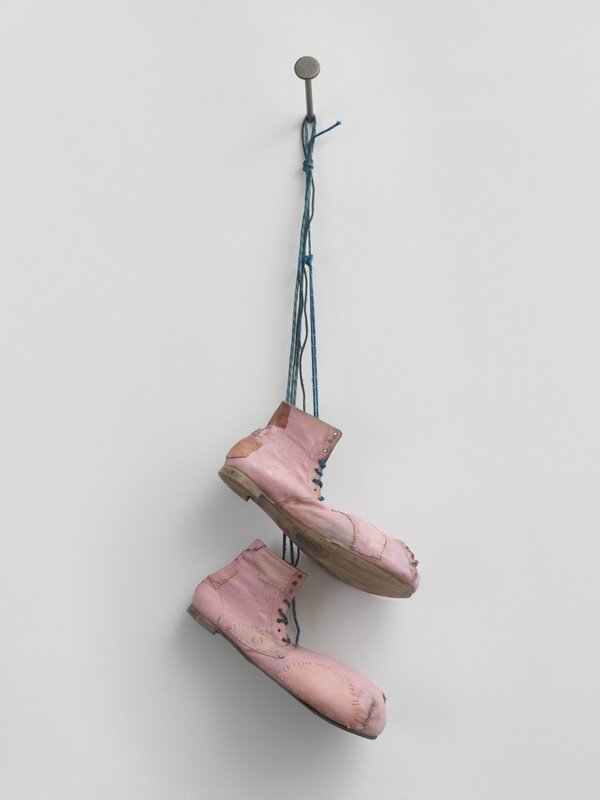 Ugo Rondinone, mute, 2006, artificially aged clown shoes of leather, wooden nails, 100 x 60x 25 cm.
Activities
During this exhibition the museum is organising various activities for visitors young and old, including a Q&A with the artist and lectures for children as well as adults.