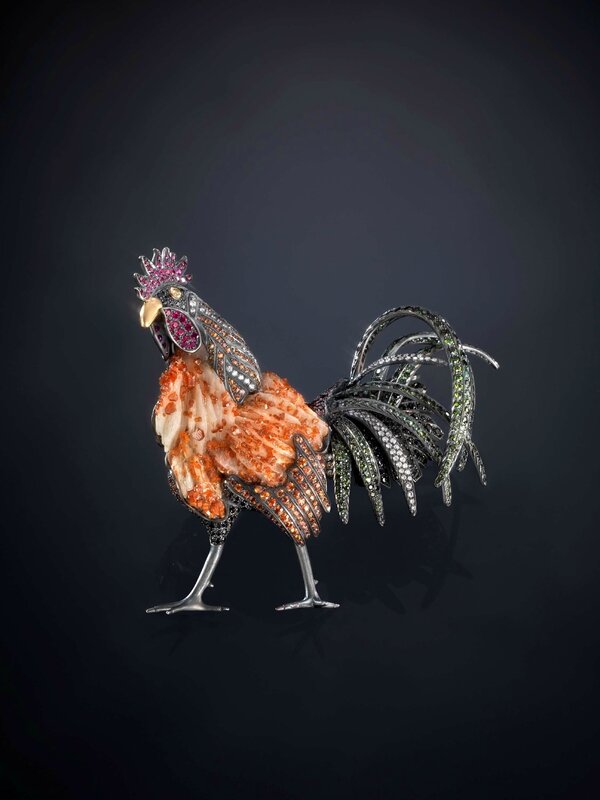 Luz Camino, Rooster brooch. Vanadinite, tourmalines, spinel, sapphires, rubies, diamonds, silver and gold, 9 x 10 cm. © Deborah Elvira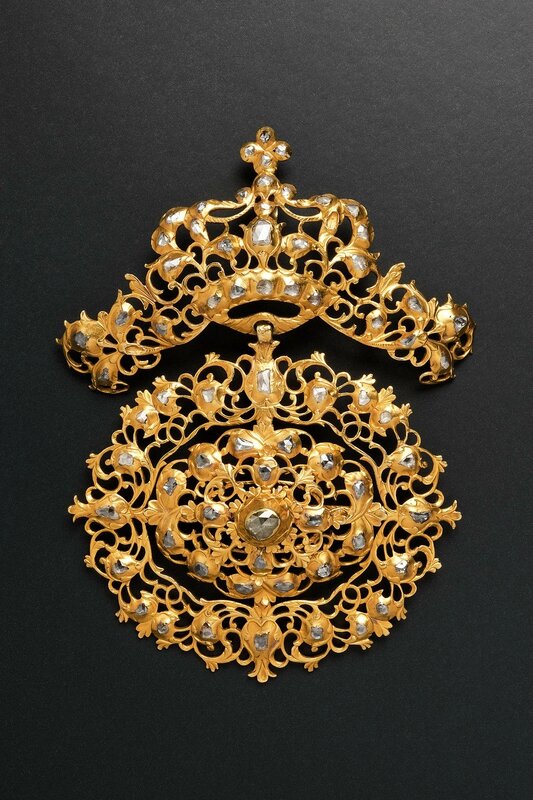 Pendant, Portugal, 17th century. Gold and diamonds, 10 x 7,5 cm. © Deborah Elvira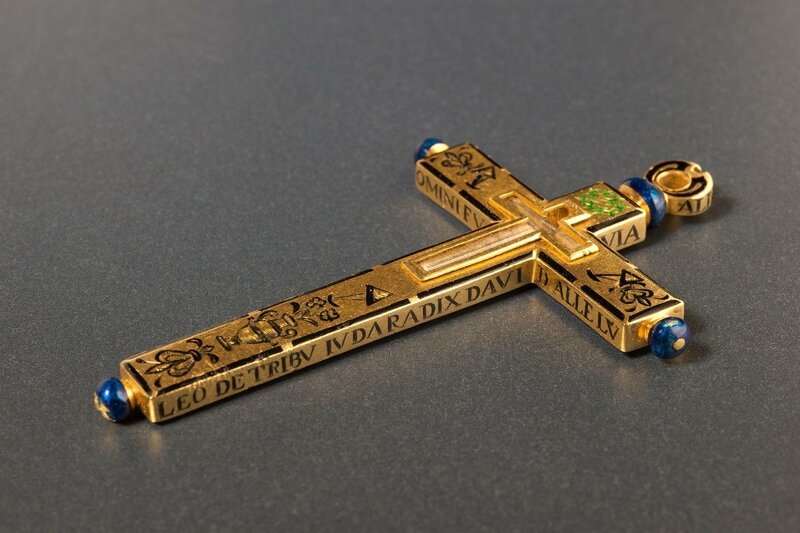 Reliquary cross, Spain, end of the 16th century. Gold, enamel, rock crystal, 7,2 x 4,5 cm. © Deborah Elvira
The cross shows the following inscription:"Ecce/crucem D/omini FV/cite partes adverse visit/Leo de tribe iudaradix Davi/D Allelu/IA Alleluia/alleluia".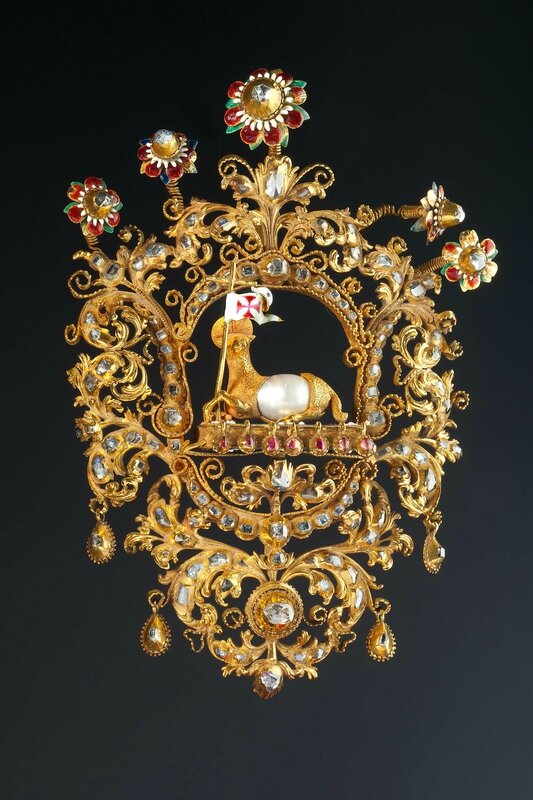 Pendant with the 'Lamb of God lying upon the Book of the Seven Seals', surrounded by sprigs of enamelled flowers en tremblant, Spain, circa 1700. Gold, diamonds, enamel, baroque pearl, foiled gems, 11 x 8 cm. © Deborah Elvira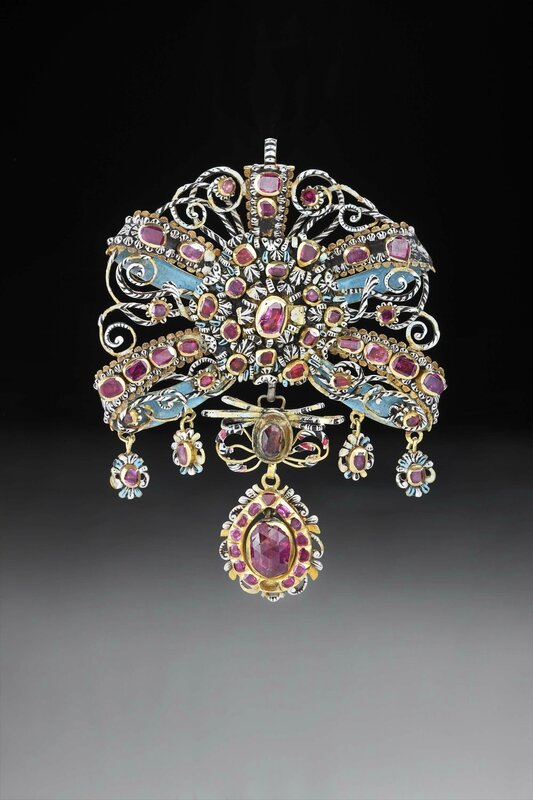 Bow pendant, Hungary, last third 17th century. Yellow gold, enamel, rubies, 8,5 x 6 cm. Signed 'JOH SIS CORO FECIT' (probably Johann Sussmilch junior 1666-1688). © Deborah Elvira
Provenance:Collection Baron Herzog M. Lipot; Collection Martin J. Desmoni, Esq.
Literature: Sotheby's, 17th May 1960, Catalogue of important Renaissance jewellery, the property of Martin J. Desmoni, Esq. of New York City, pl. 66, p. 24
Exhibitions: Hungarian Museum of Art, 1931, no. 329; Investing in antique jewelry, New York, 1968, p.79
Deborah Elvira (stand 138) at TEFAF Maastrich 2016
Director: Deborah Elvira
The gallery is situated in a charming little town in the Mediterranean coast, between Barcelona and Valencia. We deal in Spanish and European historic jewellery, from early Medieval to the 18th century, with a special attention to the Spanish Golden Age, the 17th C.
Contact: Plaza del Iglesia 2
Castellón 12594 Oropesa del Mar
Spain
T +34 964 31 34 50
M +34 629 64 72 79
www.deborahelvira.com
info@deborahelvira.com