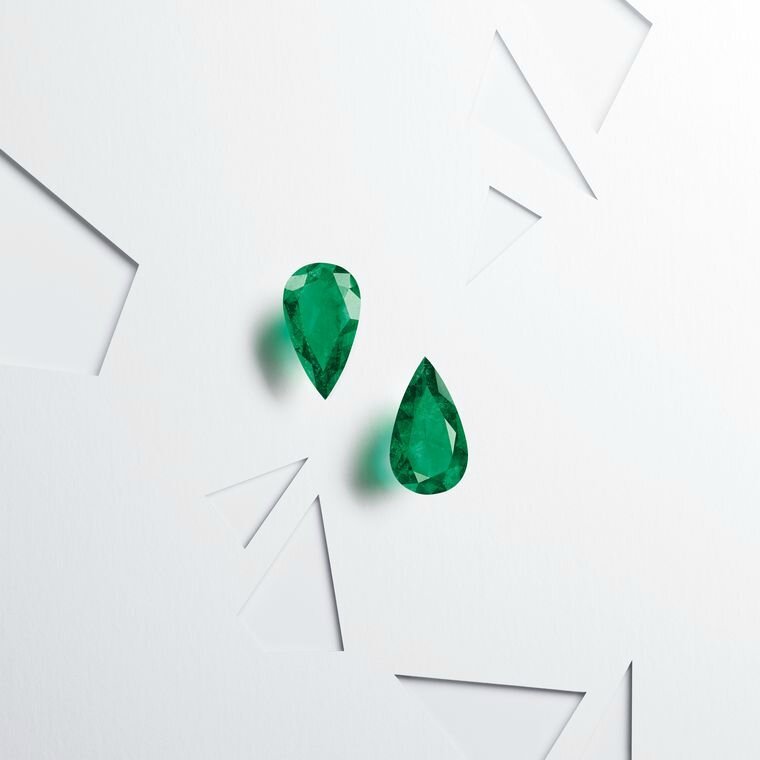 A pair of pear-cut Muzo Emeralds unearthed in the Colombian mine of the same name in the steamy Andean jungle, 100km north of Bogotá.
A special collection of Muzo Emerald jewellery has been designed to showcase these precious stones by designers including Shaun Leane.
A watercolour drawing of an Antoine Sandoz necklace set with Muzo Emeralds. Some of these unique pieces will be unveiled at Baselworld.
A pear-cut Muzo Emerald. The Colombian emerald, with its vibrant, velvety richness, has an exceptional aura.
Masterpieces: a pair of emerald-cut Muzo Emeralds.
(Source: TheJewelleryEditor)