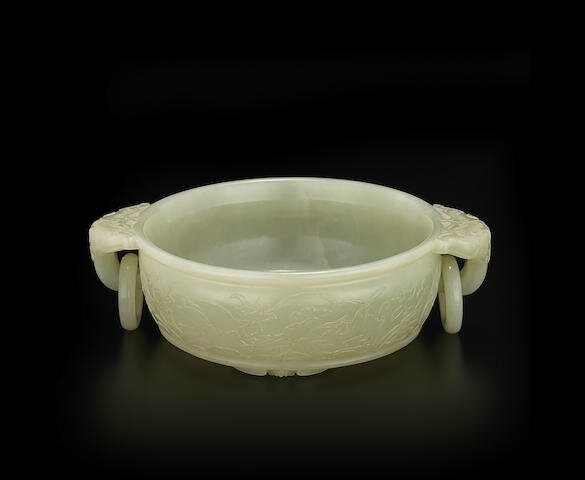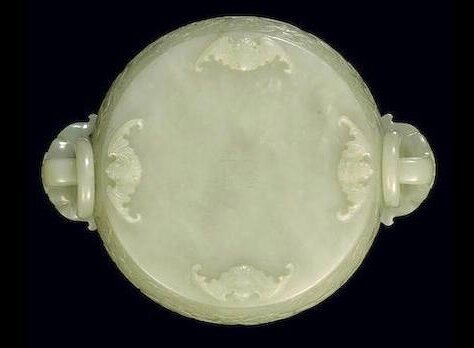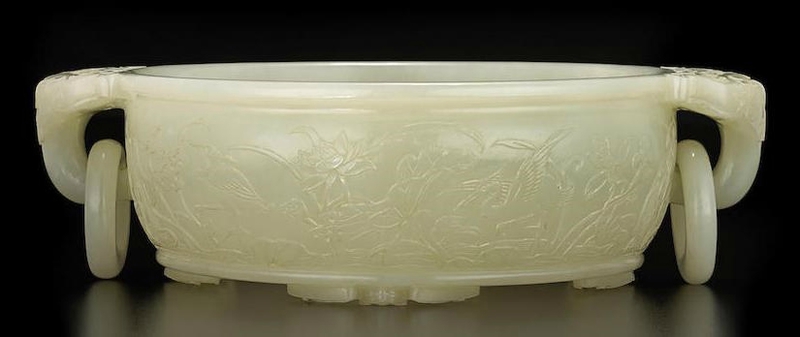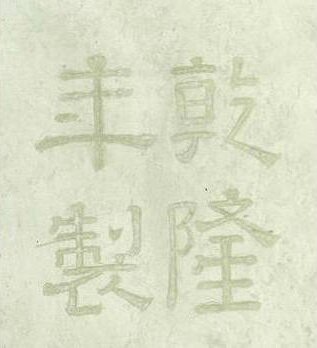 Lot 8063. An exceptional pale green jade marriage bowl, Qianlong four-character mark, 18th-19th century. Estimate US$ 60,000 - 100,000 (€54,000 - 91,000. Photo: Bonhams.
The very pale, green-tinted stone smoothly hollowed as an open bowl, carved in low relief around the exterior with a continuous scene of five cranes wading among luscious lotus fronds and blossoms, the rim with two stylized animal-heads each suspending a loose-ring handle, the interior plainly formed with a soft gleaming polish, and the bowl raised on four feet finely carved as bats with outspread wings, carved wood stand. 8 3/4in (22.3cm) wide
Provenance: The Joanna Lau Sullivan Trust
Notes: Large shallow bowls with two loose-ring handles carved from white or very pale green jade, such as the present lot, were deemed very suitable as prestigious gifts at a wedding, hence their typical designation as 'marriage bowls'. Many feature pairs of butterflies, bats or mythical beasts as the handles, the depiction of the animals or insects in pairs being suggestive of happy union.

Bats in particular were a popular motif to celebrate a happy occasion such as a wedding, since the character for bat 蝠 fu, is a pun for wealth and happiness, 富 fu, and 福 fu. The present lot is exceptionally unusual in that finely carved bats are incorporated into the design not as the handles but as the feet of the bowl: no other example featuring this style of carving appears to have been published. It is striking that such skillful carving should be utilized for an area that is less easily appreciated, but this serves to illustrate the dedication, imagination and attention to detail that is so celebrated in Qing jade craftsmanship.

The low relief carving of cranes and lotus is also rare: although other bowls are carved around the exterior, here the skilled craftsman has chosen to use the freedom of the continuous scene inspired by nature to embellish and celebrate the individuality of the jade stone, rather then restricting himself to more typical formal or archaistic designs. A jade marriage bowl with a thickly lipped rim and low relief carving on the exterior is in the collection of the Freer Sackler Museum, Washington DC, accession number S1992.76. See also a pale green jade marriage bowl from the collection of Scott L. Burdett, British Consul in China, with related shallow carving on the exterior with freely-scrolling lotus, sold in our London rooms, 17 May 2012, sale 20108, lot 40.
Bonhams. CHINESE WORKS OF ART, 11:00 EDT - NEW YORK