Detachable butterflies with topazes, tourmalines and sapphires are the main focus in this transformable Chopard bracelet (POA).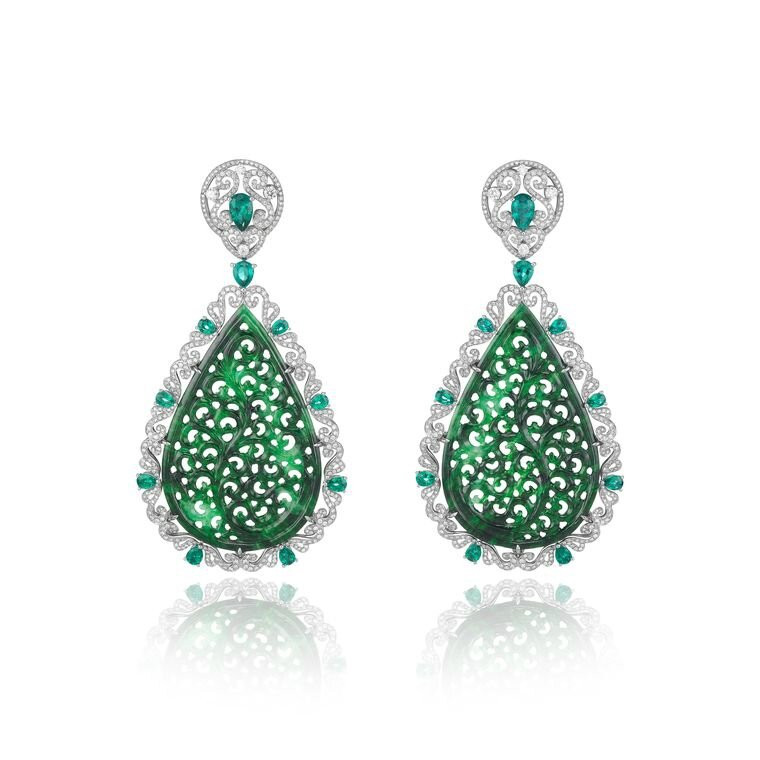 Chopard earrings in white gold, with two carved jadeites weighing a total of 45cts, pear-shaped emeralds and diamonds (POA).
Chopard high jewellery necklace crafted from titanium and set with multicoloured gemstones and a 14ct pear-cut tanzanite (POA).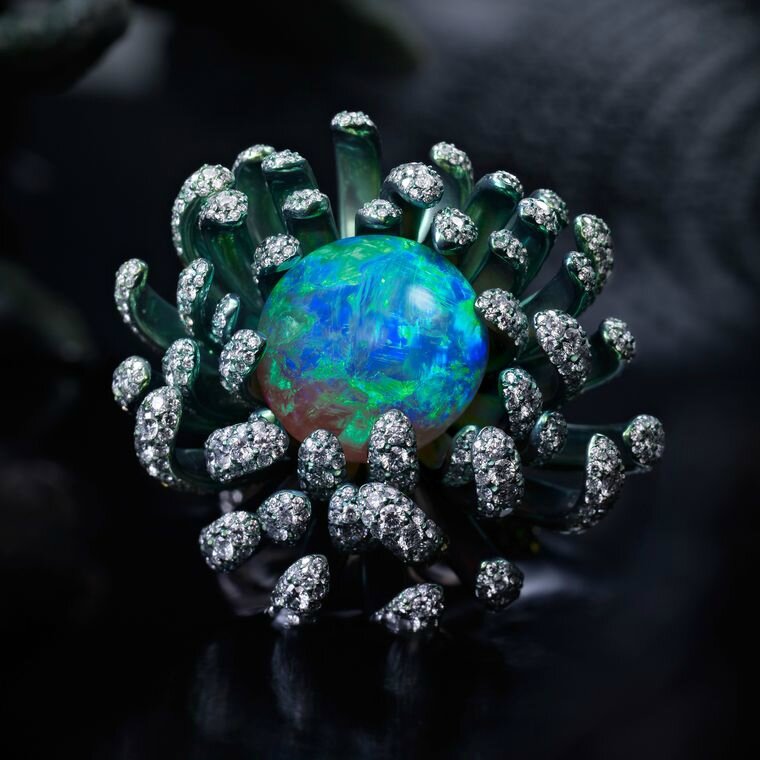 A 14ct white opal is the centrepiece in this Fleurs d'Opales ring by Chopard, crafted from rhodiumed white gold and titanium (POA).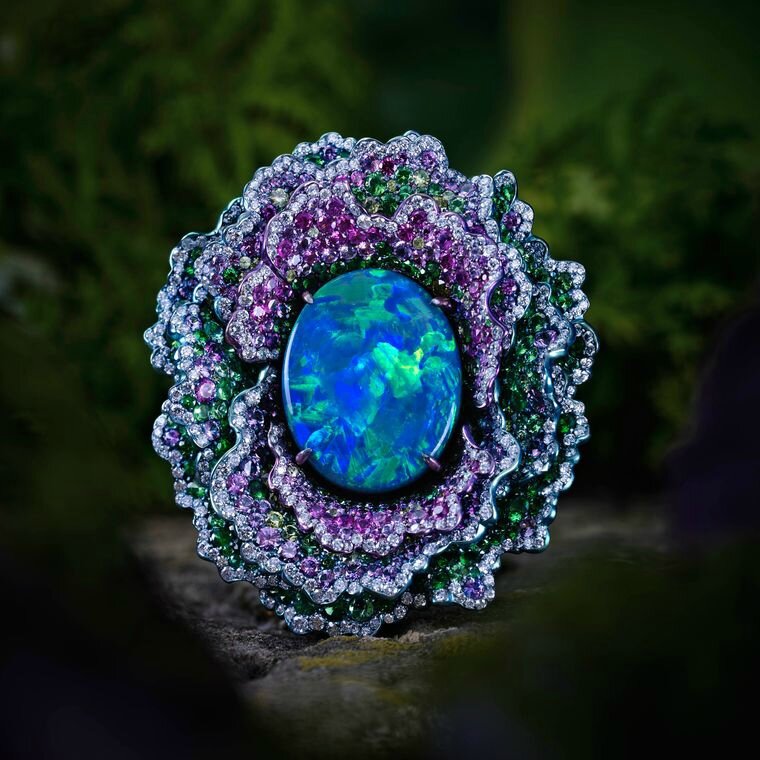 Chopard Fleurs d'Opales ring in white gold and titanium featuring a 10.7ct black opal and multicoloured gemstones (POA).
(Source TheJewelleryEditor)