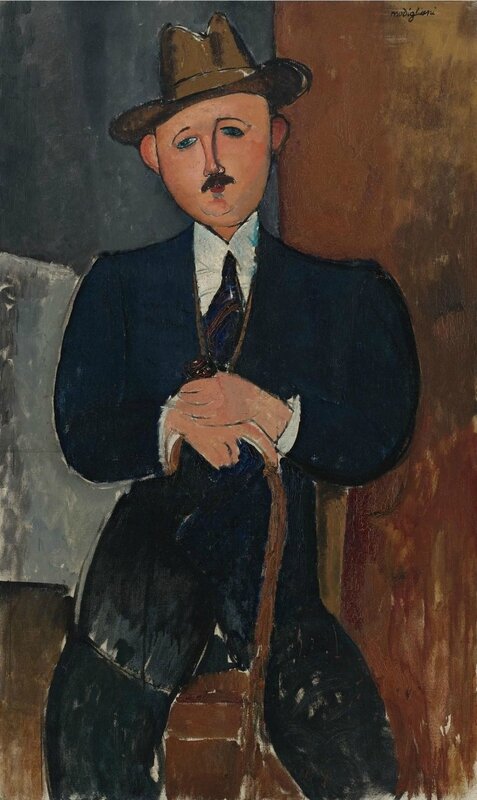 Amedeo Modigliani, L'Homme assis appuyé sur une canne (Seated Man with a Cane) © PHOTO COLLECTION PRIVÉE / BRIDGEMAN
With the revealed Panama Papers and the appearance on stage of the Modigliani painting Seated Man with a Cane, the Institut Restellini wishes to bring a new information: the identity of the model is most certainly Georges Menier, the famous chocolate manufacturer (1880-­‐1933).
Research conducted by the Institut Restellini in the Menier Archive at Musée d'Orsay in Paris, as well as the recent publication of Anna Zborowsa's memories (L'Echoppe, 2015) -­ Zborowska was the wife of Leopold Zborowski, Modigliani's last dealer ­‐ enabled us to confirm this identification almost certainly.
This portrait can be related to photographs of Georges Menier and with his portraits by other artists, such as this painting by Boutet de
Monvel in the collection of Musée d'Art Moderne Centre Georges Pompidou (inv. 1M 1971-‐7):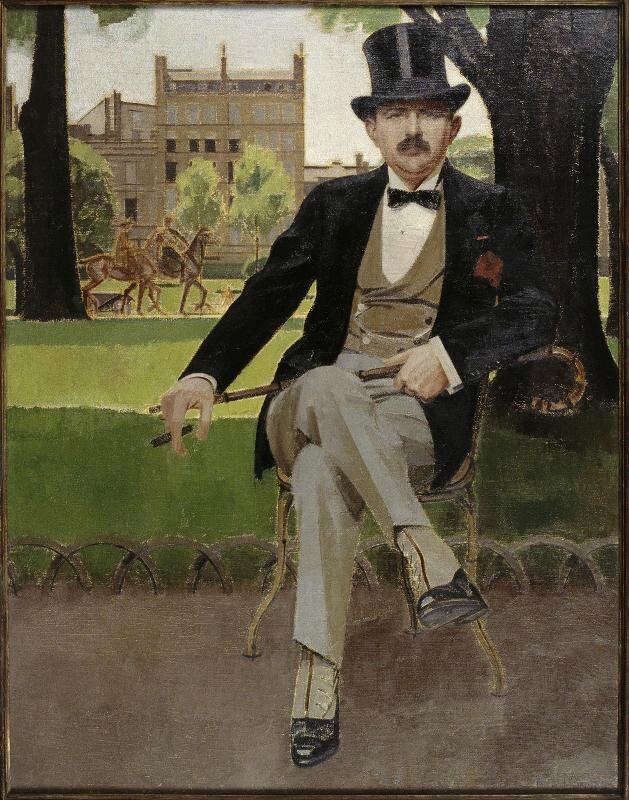 Bernard Boutet de Monvel (1884 - 1949), Portrait de Georges Menier, vers 1925. Huile sur toile, 154,5 x 120 cm. Inscriptions : S.B.DR. : BERNARD/B.DE MONTVEL. Don Mme Georges Menier, 1971. Numéro d'inventaire : AM 1971-7. Photo ADAGP, RMN
We remind you that the Institut Restellini will publish the first catalogue raisonné of Modigliani's works (paintings first, drawings later on) within a few months.