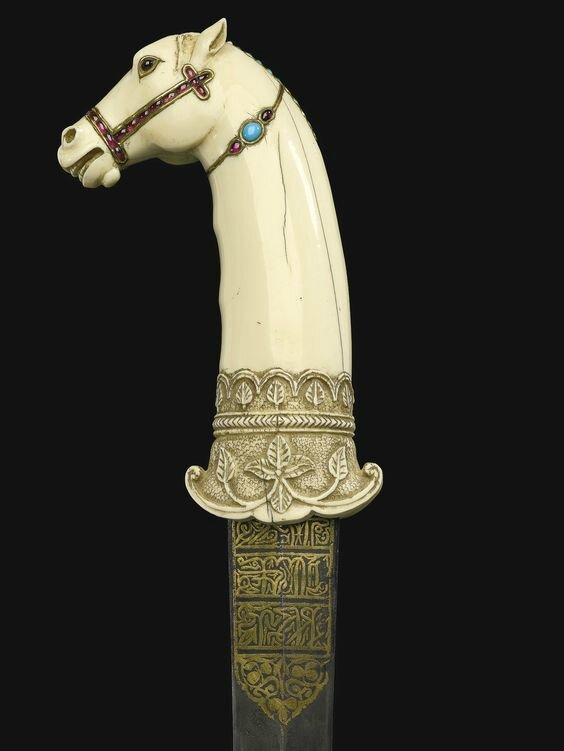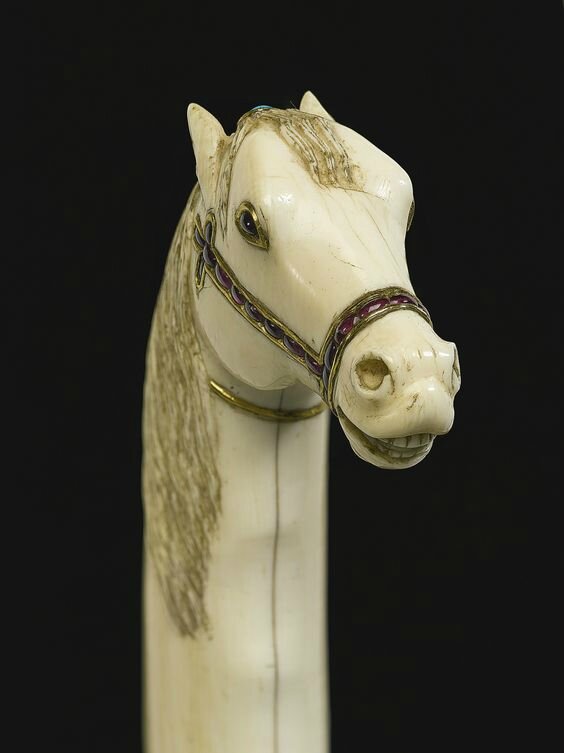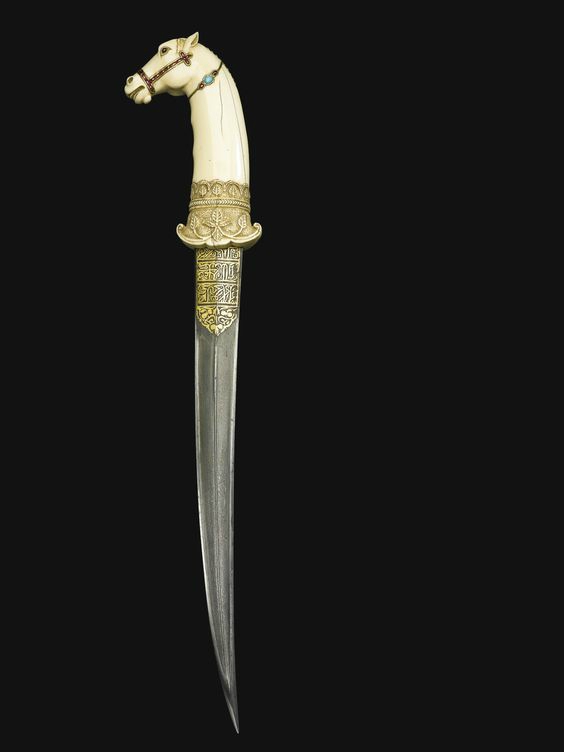 Lot 136. A Mughal gem-set ivory horse head-hilted dagger, India, 17th century. Estimate 40,000 — 60,000 GBP (50,684 - 76,026 EUR) . Photo Sotheby's
the carved ivory hilt of horse-head form with flowing mane to one side, eyes and bridle set in the kundan technique with rubies, a row of turquoise stones set down the mane, finely carved floral design to base, the gently curved double-edged watered-steel blade with faint central ridge, gold-overlaid inscriptions at forte; 44.5cm.
Note: inscriptions: On the blade, on both sides, the names of four of the seven sleepers of Ephesus and their dog, an invocation to God, and the Arabic phrase: tawakkuli 'ala khaliqi ('My trust in is my Creator'). The other names of the seven sleepers are possibly concealed by the hilt.
Amongst the most personal objects in the possession of a Mughal prince or courtier was his 'parade' or 'dress' dagger. By Jahangir's reign, edged weapons were no longer used exclusively for warfare; they had become great works of art in their own right, being carved from ivory or jade and decorated with enamel, precious metals and stones. Mughal princes, nobles and high officials were honoured regularly by the emperor with jewelled daggers, and those with animal hilts such as this example were reserved particularly for members of the highest rank and position at court.
Sotheby's. Arts of the Islamic World, London, 20 Apr 2016, 10:30 AM