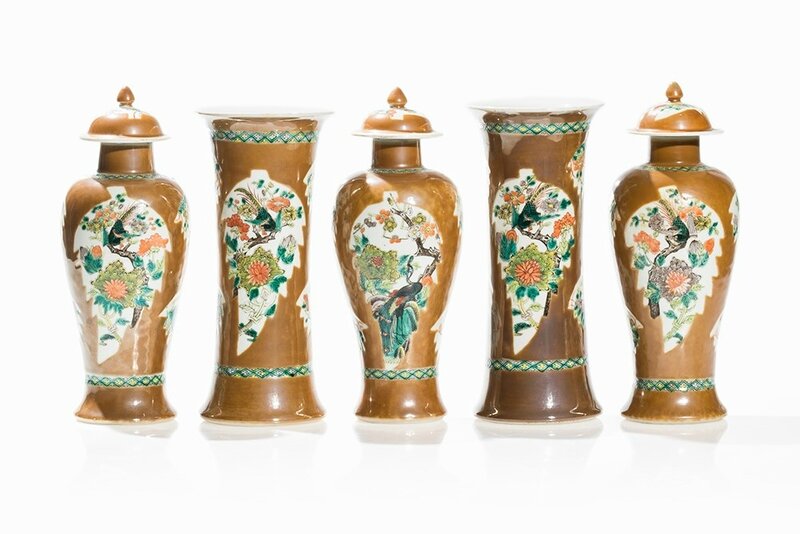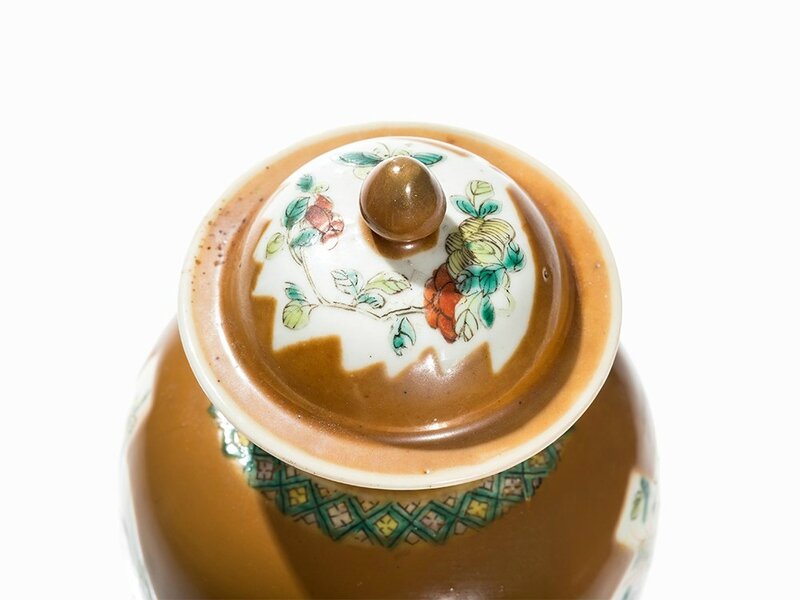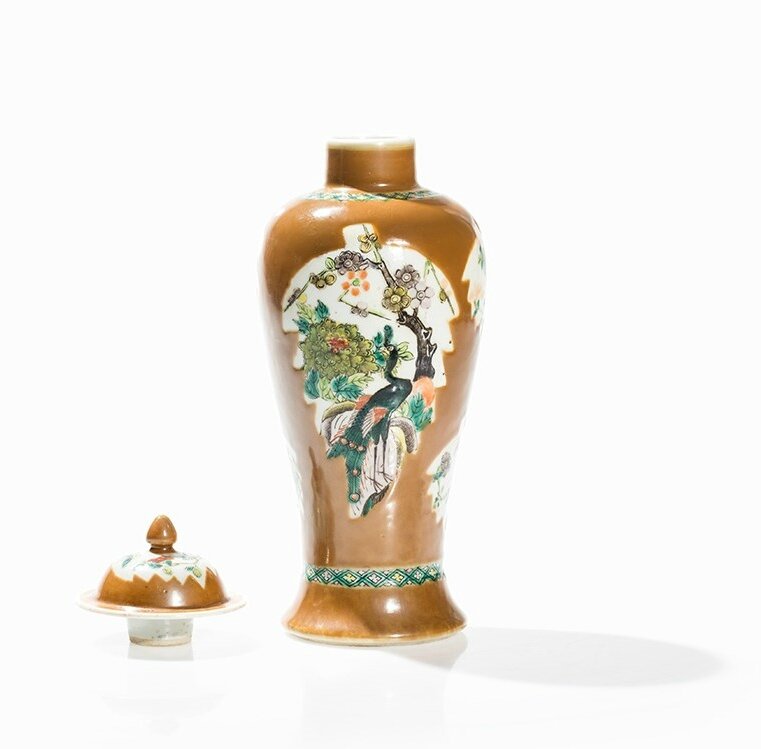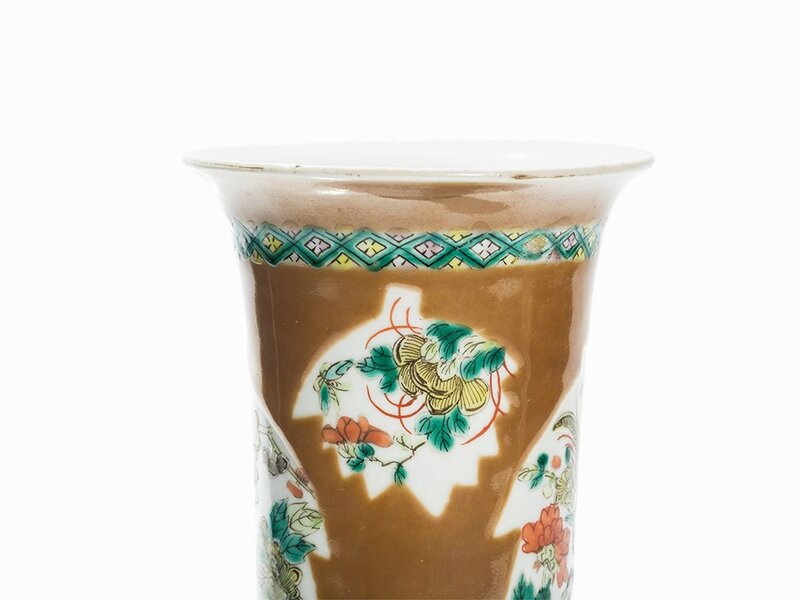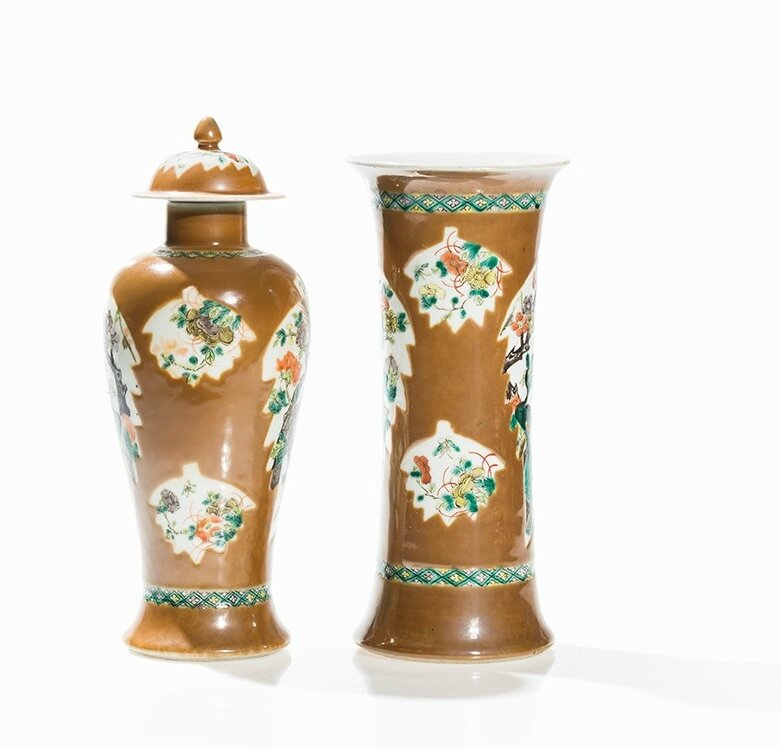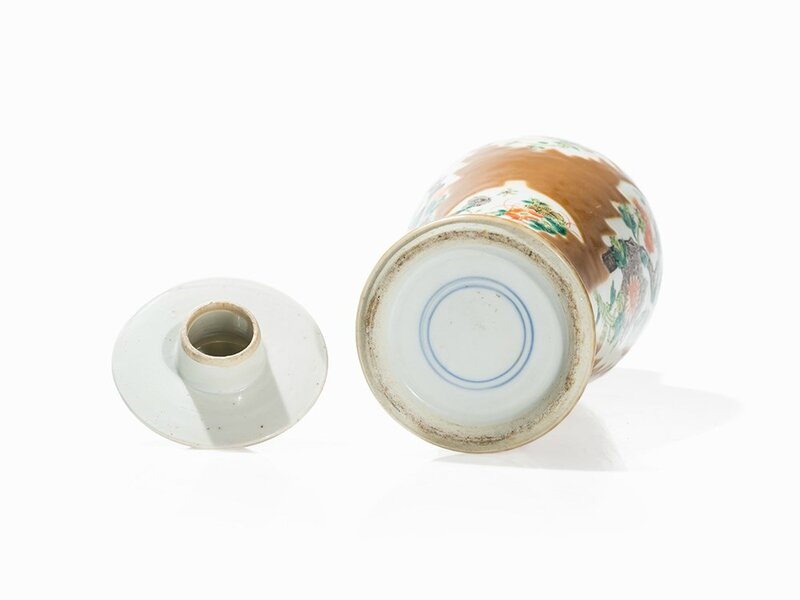 Lot 107. 5-piece 'Café-au-Lait' Suite with Flowers and Birds, China, 19th century. Estimation : 1 200 € / 1 560 €. Photo Auctionata AG.
Two cylindrical vases and three vases with cover in baluster shape - Each wall is decorated with reserves in the shape of leaves with polychrome enamel painting - Therein a detailed flower and bird painting is visible - Revolving border at the upper and the lower edge - Each base with a double ring mark - Height: c. 25.5-27.5 cm - Good condition
Note: The bird and flower painting is a kind of Chinese painting, which is named after its subject. Usually this art belongs to the Chinese scholar painting and in addition to the flowers and birds insects, fish, other animals and different landscapes are included.
AUCTIONATA AG, 10719 BERLIN. Voyage & Exotisme : Objets d'Art Indiens, Islamiques, Chinois et Japonais, le 16 Avril 2016 à 14h00 (2pm)