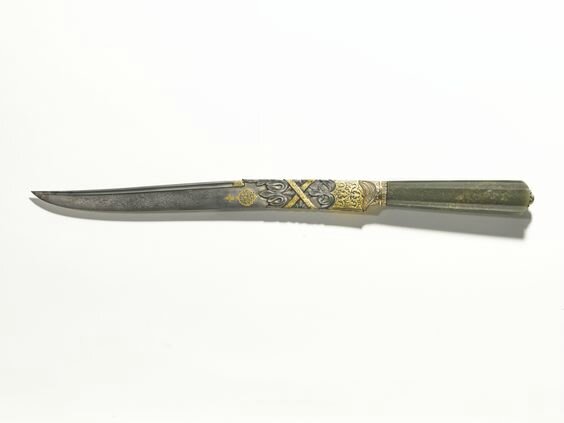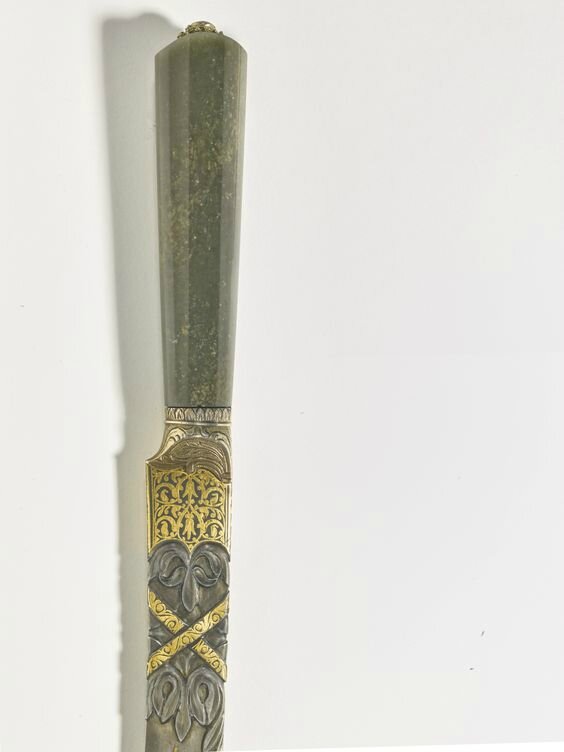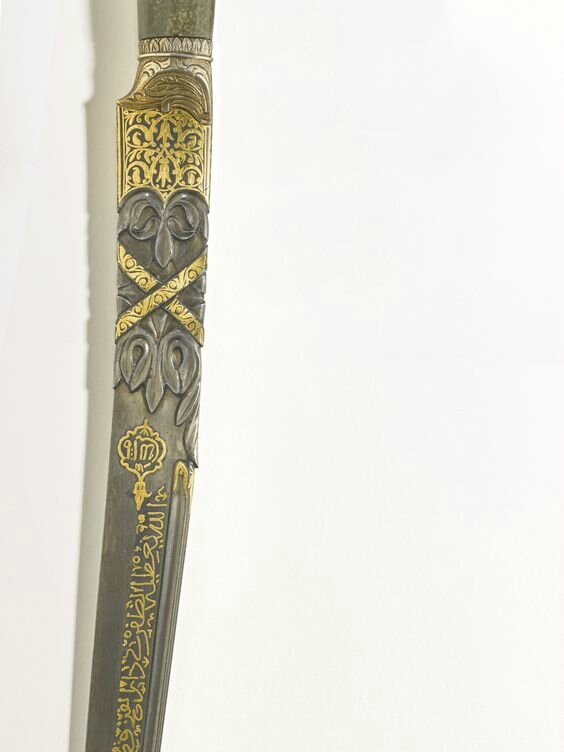 Lot 179. An Ottoman nefrite-hilted dagger (kard), Turkey, 18th century. Estimate 10,000 — 15,000 GBP (12,671 - 19,006 EUR) . Photo Sotheby's
the smooth nephrite hilt with bead set in filigree mount at tip, the watered steel blade with foliate carvings at the forte highlighted with gold-inlaid foliate motifs, one side with inscriptive band with spurious date, other side with inscription in medallion; 43.6cm.
' …. God grant him victory, in Dar al-Fath, Constantinople, year forty and nine-hundred (1533-34 AD).'
In the small roundel preceding it: 'What God wills.'
In the small cartouche: part of Surat al-Saff (61), part of verse 13.
Sotheby's. Arts of the Islamic World, London, 20 Apr 2016, 10:30 AM