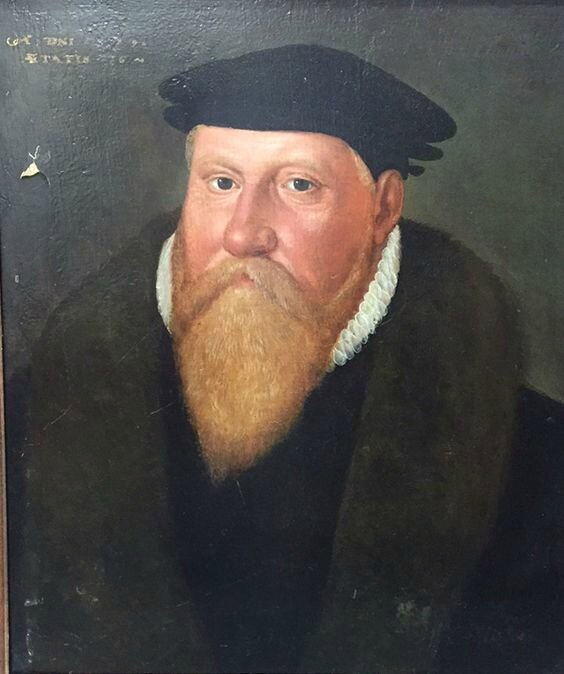 Cornelis Ketel (1548-1616), Portrait of Thomas 'Customer' Smythe (1522-1591). Photo: The Department for Culture, Media and Sport.

LONDON.- A group of the earliest non-royal family portraits is at risk of leaving the UK unless a buyer can be found to match the asking price of £350,000.

To provide an opportunity to keep the 16th century paintings in the UK , Culture Minister Ed Vaizey has placed a temporary export bar on a set of nine portraits of the Smythe Family by Cornelis Ketel.

Experts believe this group of paintings is the earliest surviving British example of a collection of family portraits who are not members of the royal or aristocratic family. The father of the group, Thomas Smythe, was part of the merchant elite and served as collector of the customs on all goods imported into London, helping to expand English international trade.

Experts say the set of portraits are an important example of the power of merchants and the influence of Dutch artists at the time.

Culture Minister Ed Vaizey said: This is the earliest surviving set of 16th century English family portraits and reflects the influence that foreign artists have had on our nation's capital for centuries. I hope that they are saved for our public to enjoy for years to come.

Mr Vaizey took the decision to defer granting an export licence for the Smythe Family portraits following a recommendation by the Reviewing Committee on the Export of Works of Art and Objects of Cultural Interest (RCEWA), administered by The Arts Council.

The RCEWA made their recommendation on the Smythe Family portraits on the grounds that they were of outstanding significance for the study of the development of portraiture, patronage and the influence of émigré artists active in England in the 16th century.

RCEWA Member Lowell Libson said: This is a remarkable survival, almost intact, of a series of individual portraits of a family made en suite and at the same time. That the group depicts a leading member of the mercantile class and his family rather than aristocratic sitters is all the more interesting. These portraits, unique for the period, symbolise the emergence of the commercial classes which were to shape life in modern Britain.

The decision on the export licence application for the Smythe Family portraits will be deferred for a period ending on 21 July inclusive. This period may be extended until 21 October inclusive if a serious intention to raise funds to purchase the portraits is made at the recommended price of £350,000.
NDB: Another portrait of Thomas Smythe is at Queens' College, University of Cambridge,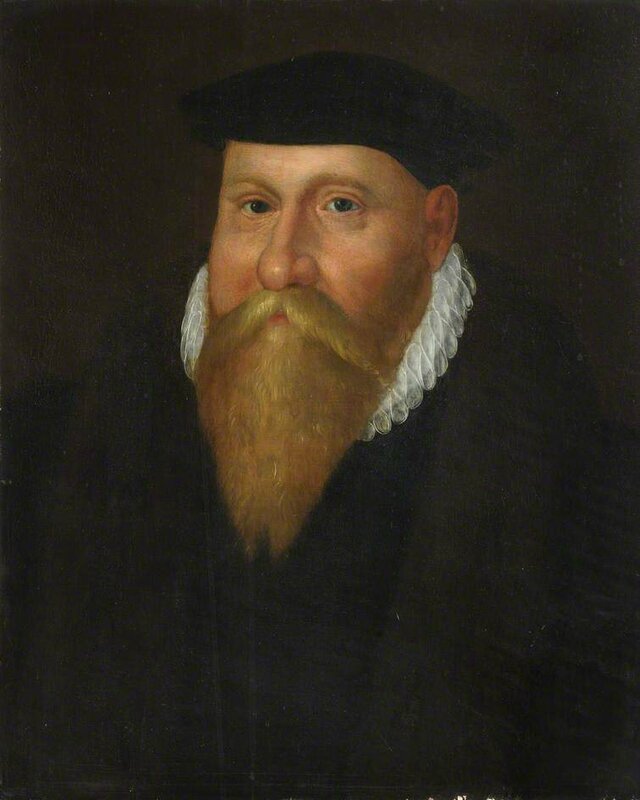 Unknown, Portrait of Thomas 'Customer' Smythe (1522-1591). Oil on panel, 47 × 38 cm (18.5 × 15 in). Queens' College, University of Cambridge.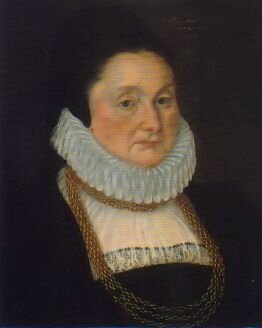 Cornelis Ketel (1548-1616), Portrait of Alice Smythe, née Judde, 1579-80. Inscribed and dated: Ao DNI 1579 / AETATIS 46. Oil on panel, 46.8 × 39 cm (18.4 × 15.4 in). Private collection. (Source: Scanned from Hearn, Karen (1996). Dynasties: Painting in Tudor and Jacobean England, 1530-1630. New York: Rizzoli. ISBN 084781940X)
By his wife Alice Judde, Thomas Smythe had thirteen children.
Sir John Smythe (1557–1608), second son,[11] of Ostenhanger = Elizabeth Fineaux (m 1576) (d/o Sir John Fineaux, Chief Justice of the King's Bench).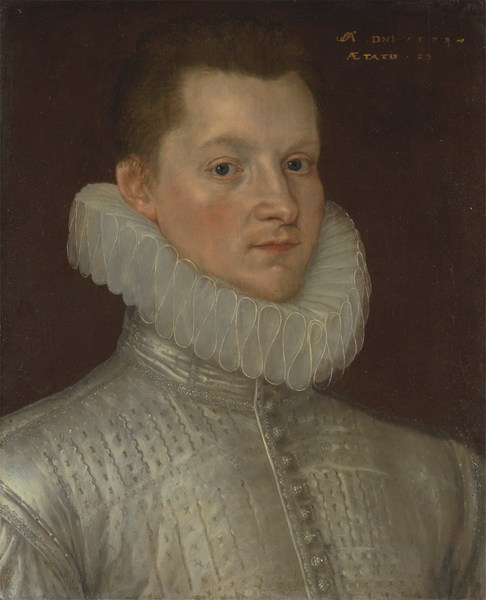 Cornelis Ketel (1548-1616), John Smythe of Ostenhanger (now Westenhanger), Kent aged 23, 1579. Dated, yellow, upper right: "[...] AO DNI 1579 / Aetatis 23". Oil on panel, 18.5 × 15 in (47 × 38.1 cm). Accession number B1973.1.14. Yale Center for British Art, Paul Mellon Collection.
Elizabeth Smythe, who was unmarried at the time of Smythe's death in 1591,[19] and later married Sir Henry Fanshawe (s/o Thomas Fanshawe who married secondly Sir Henry's wife's sister).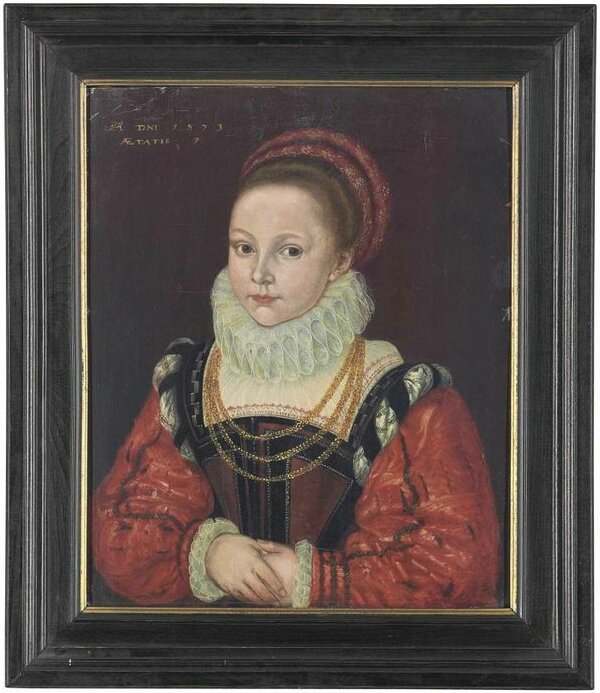 Portrait of Elizabeth Smythe, aged 7, half-length, in a brown and black dress with red sleeves, a ruff, a red headdress, and a gold chain by Cornelis Ketel (Gouda 1548-1616 Amsterdam), inscribed and dated 'Ao DNI 1573 [presumably mistranscribed from '1579'] ÆTATIS 7' (upper left), oil on panel, 19 x 15½ in. (48.3 x 39.8 cm.) from a private collection from Eaton Square and Anouska Hempel, sold at Christie's, 2 May 2013, London, King Street.